Rachel Gregory F.T.C.L.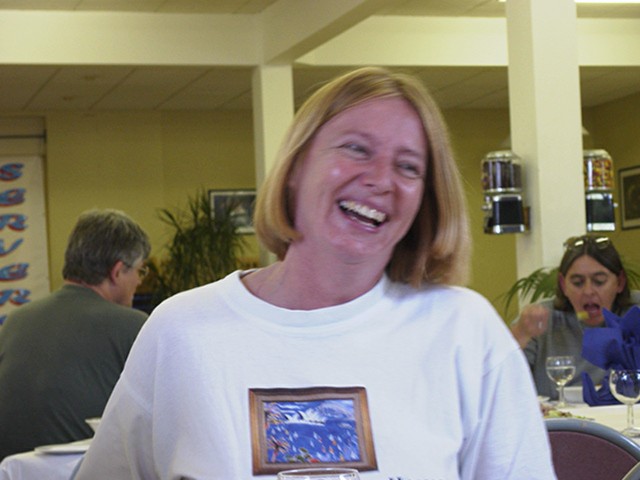 Rachel studied recorder, viol and harpsichord. Subsequently she obtained her fellowship diploma of Trinity College of Music, London. She has broadcast on radio and television, and, in addition, she regularly performs, adjudicates at competitive music festivals and tutors on summer schools and weekend courses. Rachel is married with two small boys. She and her husband, Neil Pirie, live in Liphook, Hampshire.
---
Rachel Gregory
Rachel studiò flauto dolce, viola e clavicembalo. Conseguì il diploma (fellowship) alla Trinity College of Music di Londra. Ha un'intensa attività concertistica e partecipa a trasmissioni radio e televisive. Fa parte di giurie ai concorsi musicali e insegna a corsi estivi. Rachel e il marito, Neil Pirie hanno due bambini e vivono a Liphook, Hampshire.
---
Rachel Gregory
Rachel estudió flauta de pico, viola da gamba y clavicémbalo. Posteriormente obtuvo su título de `Fellow' del Colegio de Música de Trinity, (F.T.C.L.) en Londres. Ha emitido en la radio y televisión y además, da conciertos frecuentes, juzga en festivales de música competitivos además de impartir clases en cursos de verano y de fin de semana. Está casada con dos hijos pequeños, Vive con su marido, Neil Pirie en Liphook. Hampshire.
---
Rachel Gregory
Rachel Gregory studierte Blockflöte, Viol und Cembalo, ihr Diplom erhielt sie am Trinity College of Music, London. Sie wirkte bei Radio- und Fernsehausstrahlungen mit und gibt regelmässig Konzerte. Weiterhin gehört sie zur Jury von Musikwettbewerben und lehrt in Sommerkursen und bei Workshops. Rachel lebt mit ihrem Gatten Neil Pirie in Liphook, Hampshire und hat zwei Söhne.
---