Arabella Blood D.Phil.(Oxon) M.Sc. B.Sc.(Hons.)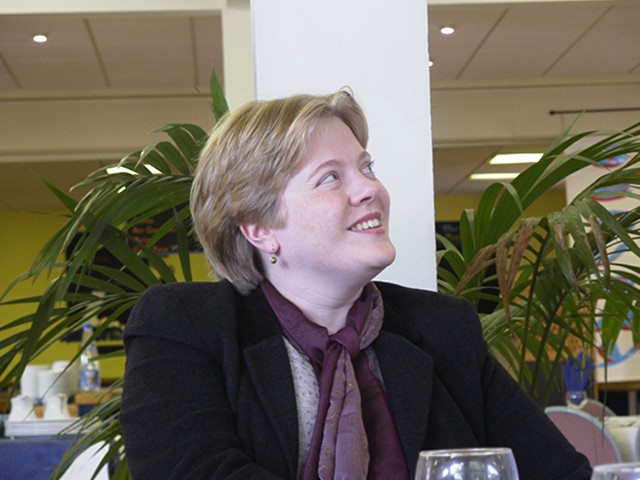 Dr. Arabella Blood is the daughter of Marguerite Dolmetsch and Dr. Brian Blood, the sister of twin brothers, Jonathan and Benjamin.
Educated at The Royal Naval School for Girls, Haslemere, Surrey (now The Royal School), she read for a B.Sc. in Chemical Physics and an M.Sc. in Physics at The University of Bristol. In Autumn 1994 she moved to the Department of Materials, Oxford University to undertake research into the electrical properties of defects in crystalline silicon, which led to her being awarded a D.Phil. For the academic year 1996-97, she was Junior Dean of New College, Oxford. She remained at New College for a further year to complete a Post-Graduate Certificate of Education (PGCE).
While in Oxford, Arabella worked with The Oxford Trust to promote science into primary and secondary schools.
Since 18th December 1999, Arabella has been married to Gareth Curtis, son of Professor Rhian Samuel, composer, writer and co-editor, with Dr. J. A. Sadie, of The Grove Dictionary of Women Musicians. Rhian Samuel is married to Professor Sir Curtis Price K.B.E., former Principal of The Royal Academy of Music and, later, Warden of New College, Oxford.
Arabella and Gareth live in Westbury-on-Trym, Bristol. Their son, Alexander Frederick (Alex), was born at 12.28 am on 30 April 2008. At birth, he weighed 7lbs 2oz.
Arabella is an accomplished pianist and recorder player - on the latter, she first appeared on BBC television at the age of six. She has also performed and recorded as a member of The Dolmetsch Ensemble.
Arabella joined the Dolmetsch Summer School as Course Manager in 1996 and continued in this role until September 2002 when the Course administration was taken over by Language and Music for Life.
---