This article in pdf format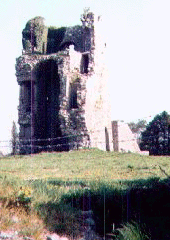 Kilnaboy Castle ruins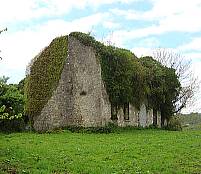 Applevale in 2014
[Applevale : enlarged]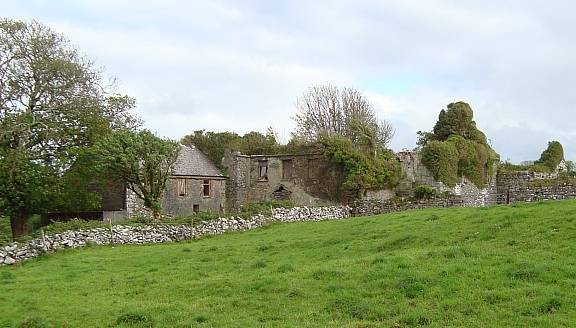 Roxton in 2014
[Roxton : enlarged]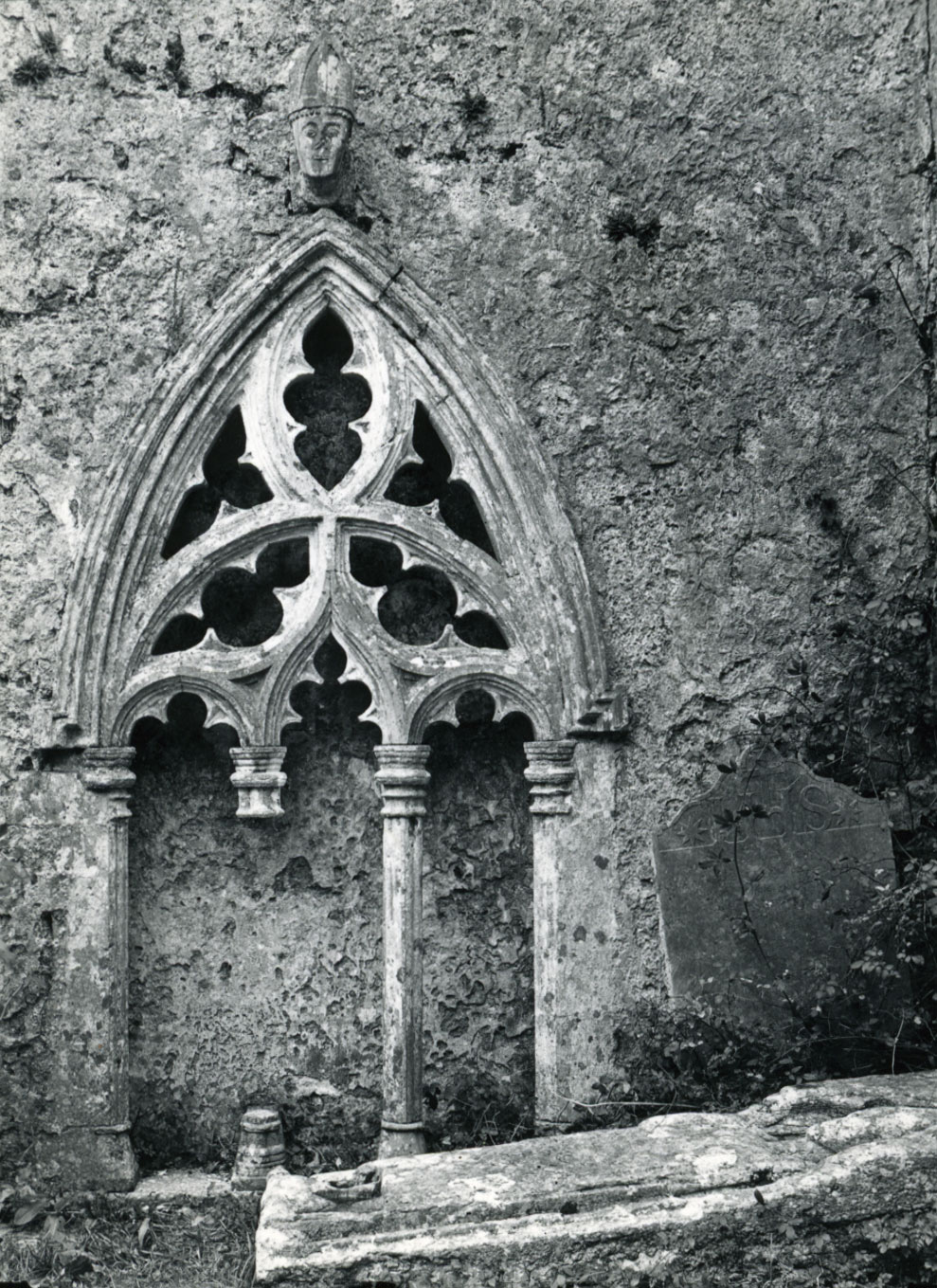 Kilfenora Cathedral detail
[further pictures]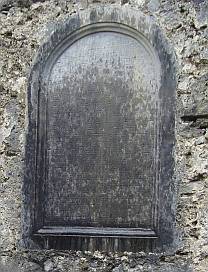 Monument to Dean Blood and his family
[Monument : enlarged]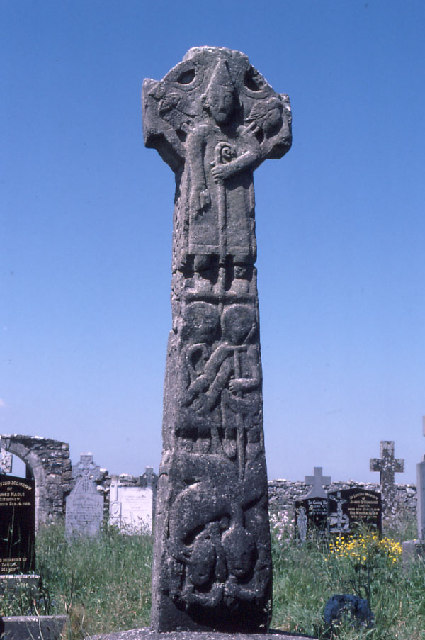 The Doorty Cross, Kilfenora that stands
to the west of St Fachanan's Cathedral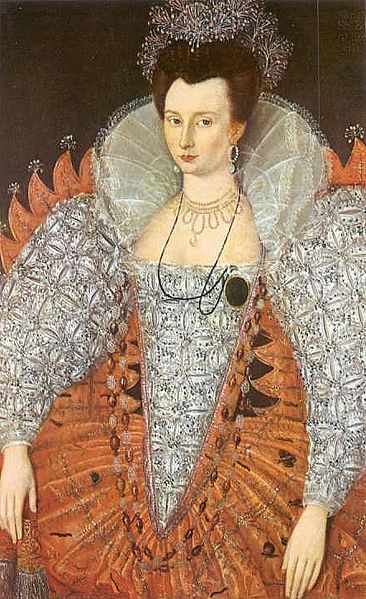 Mary Fitton (or Fytton) (1578-1647)
daughter of Sir Edward Fitton (or Fytton) (1548-1606)
and Alice Holcroft (d.1626)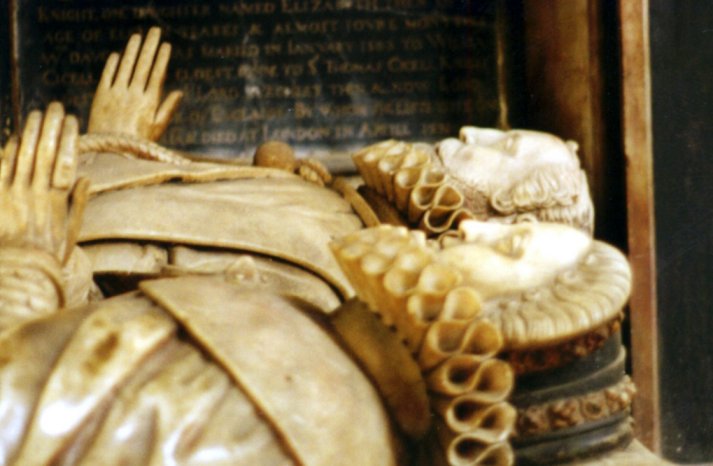 Edward Manners, 15th Baron de Ros (1549-1587)
and Isabel Holcroft (d.1605/6)
Effigy tomb: alabaster monument in Bottesford Church
not shown: their daughter, Elizabeth,
16th Baroness de Ros (1574/5-1591)
kneeling at her mother's feet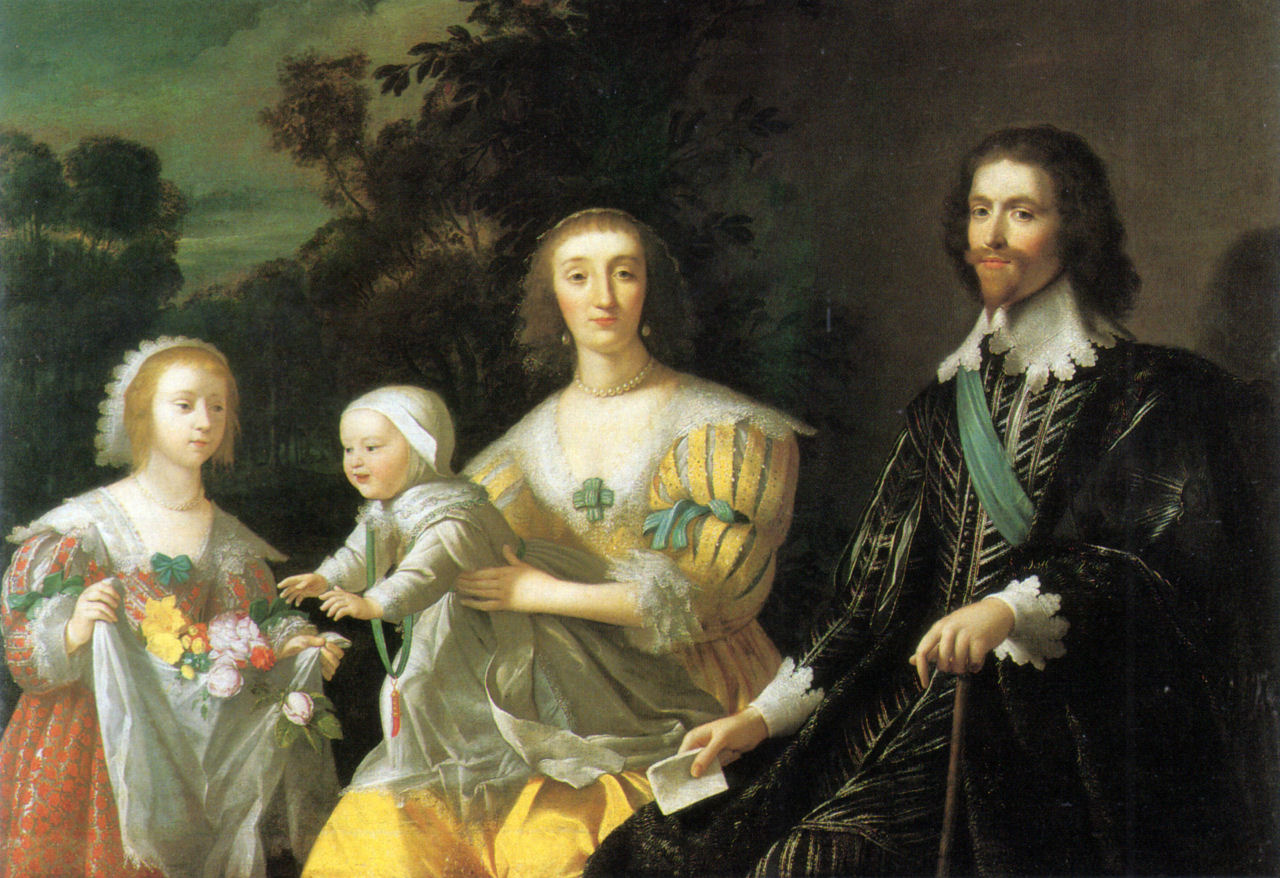 George Villiers, 1st Duke of Buckingham (1592-1628)
his wife Katherine Manners (d.1649), 19th Baroness de Roos
their daughter Mary (later Duchess of Richmond)
and son George Villiers (1628-1687)
(later 2nd Duke of Buckingham and 20th Baron de Ros)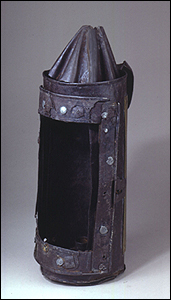 Guy Fawkes' lantern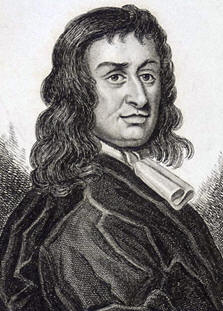 'Colonel' Thomas Blood (c.1618-1680)
by G. Scott c.1813
[further images]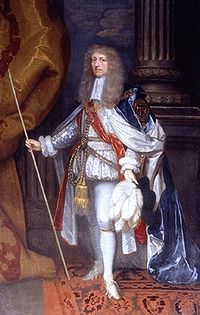 James Butler, 1st Duke of Ormonde (1610-1688)


Thomas Blood's pardon as listed in the records of Lord Arlington, Secretary of State, August 1st 1671; SP 44/34/110
[Thomas Blood's pardon : enlarged]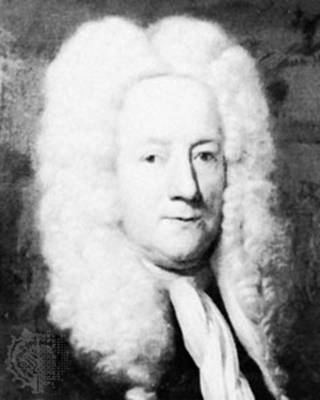 Thomas Guy (1644-1724), British bookseller, speculator and de facto founder of Guy's Hospital, London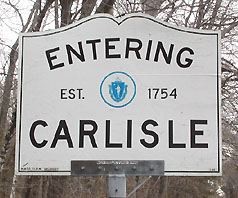 Carlisle, Massachusetts est. 1754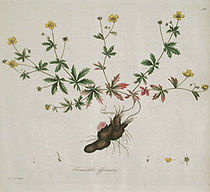 A plate from Flora Londinensis
Tormentilla officinalis (Tormentil or Septfoil)
by James Sowerby
Frances "Fanny" Blood (1758-1785) drew and painted some of the plates for Flora Londinensis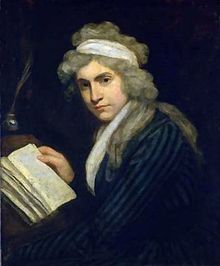 Mary Wollstonecraft (1759-1797)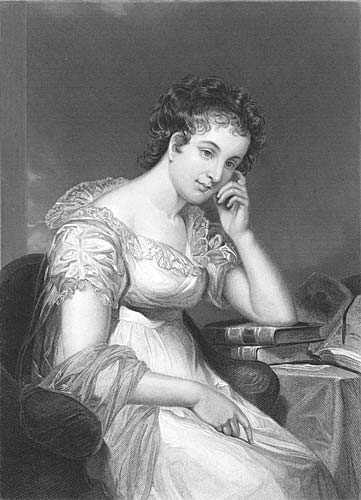 Maria Edgeworth (1767-1849)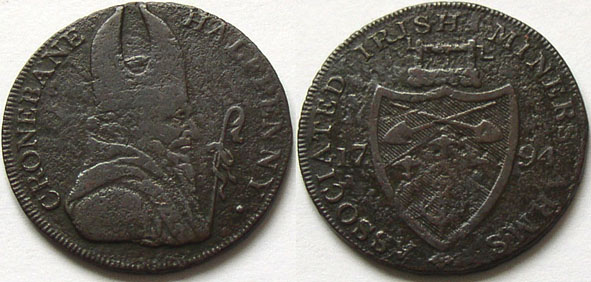 Rare Cronebane (Wicklow) copper Conder halfpenny token
Associated Irish Mine Company (AIMC), 1794
George Blood (1762-1844) was Secretary and Accountant of AIMC (1794-1812)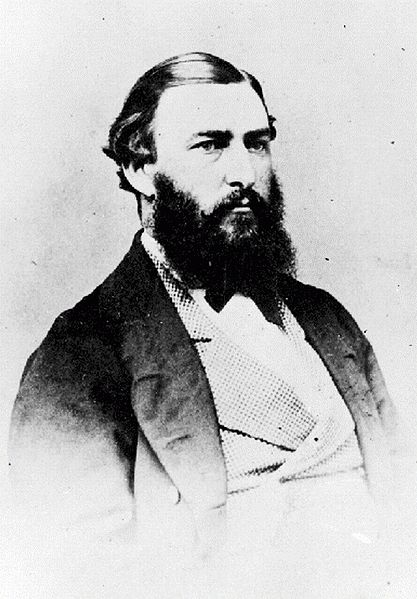 Chartres Brew (1815-1870)
Judge in the Colony of British Columbia
later a province of Canada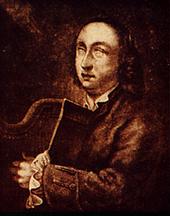 Painting by Francis Bindon (c.1698-1765) of the famous Irish harpist Turlough O'Carolan (1670-1738)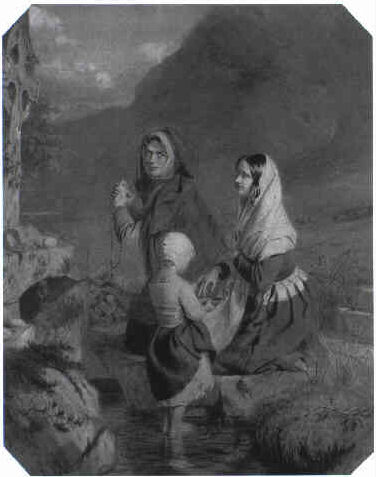 The blind girl at the Holy Well - scene west of Ireland
by Sir Frederic William Burton (1816-1900)
later Director of the National Gallery, London
B&W image of original watercolour
34.8 x 28.5 in. (88.3 x 72.4 cm.)
One of the sitters is a niece of William Blood (1805-1894)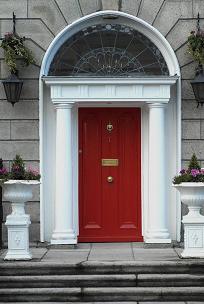 Door of 1 Upper Leeson Street, Dublin
Bindon Blood (1775-1855) occupied
6 Upper Leeson Street, Dublin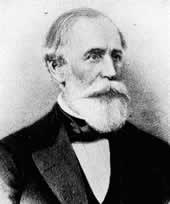 William Bindon Blood (1817-1894)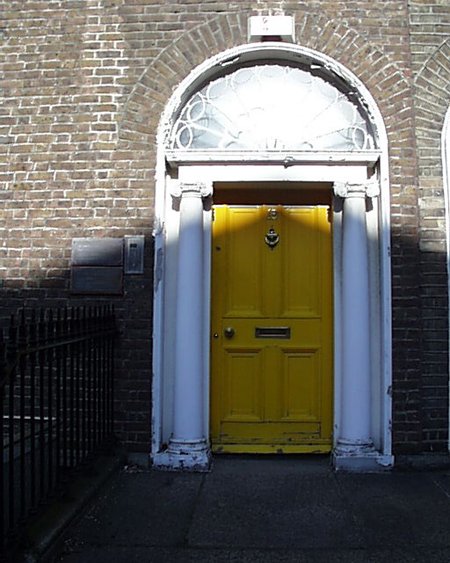 13 Hatch Street, Dublin
William Bindon Blood (1817-1894) occupied
13 Hatch Street, Dublin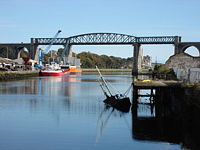 The Boyne Viaduct (Tarbhealach na Bóinne)
designed by Irish civil engineer Sir John MacNeill using
techniques developed by William Bindon Blood (1817-1894)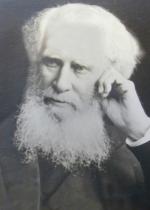 Bindon Blood Stoney (1828-1909)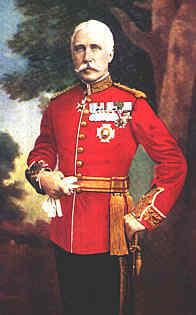 Major General Sir Bindon Blood (1842-1940)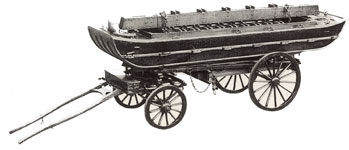 Blood Pontoon Mk. II designed by
Lieutenant (later General Sir) Blood (1842-1940)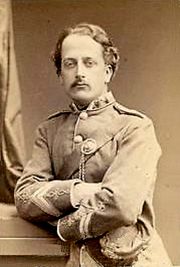 Lord Colin Campbell (1853-1895)
husband of Gertrude Blood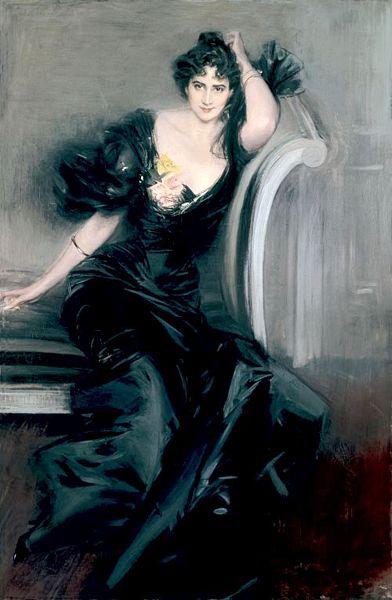 Gertrude Blood (1857-1911), Lady Colin Campbell
by Giovanni Boldini (1842-1931)
oil on canvas, circa 1897
72 5/8 in. x 47 3/8 in. (1843 mm x 1202 mm)
Given by the wish of the sitter, 1911
National Portrait Gallery, London
larger image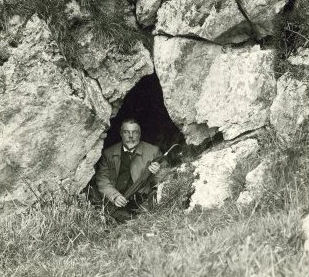 Thomas Johnson Westropp (1860-1922)
Irish antiquarian who served his
apprenticeship under Bindon Blood Stoney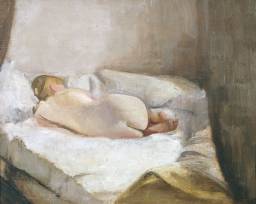 Reclining Nude, 1942 by Victor Pasmore (1908-1998)
Oil on canvas
support: 305 x 406 mm frame: 455 x 535 x 68 mm painting
Presented by the Contemporary Art Society 1951
The model is Pasmore's wife, Wendy Lloyd Blood


Neptune Newcombe Beresford Lloyd Blood
brother of Wendy Lloyd Blood, and a noted collector of birds and plants from Papua New Guinea including Sepik Blue Dendrobium ostrinoglossum, Epimachus meyeri bloodi and Paradisaea bloodi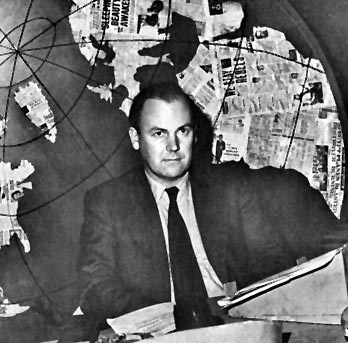 Brian Inglis (1916-1993) in 1956
presenting 'What The Papers Say', ITV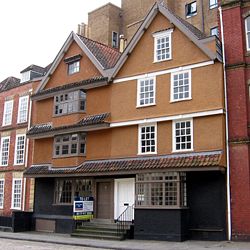 original buildings at 7 and 8 King Street, Bristol
Blood, Holman and Co. Ltd occupied
9 and 10 King Street, which no longer exist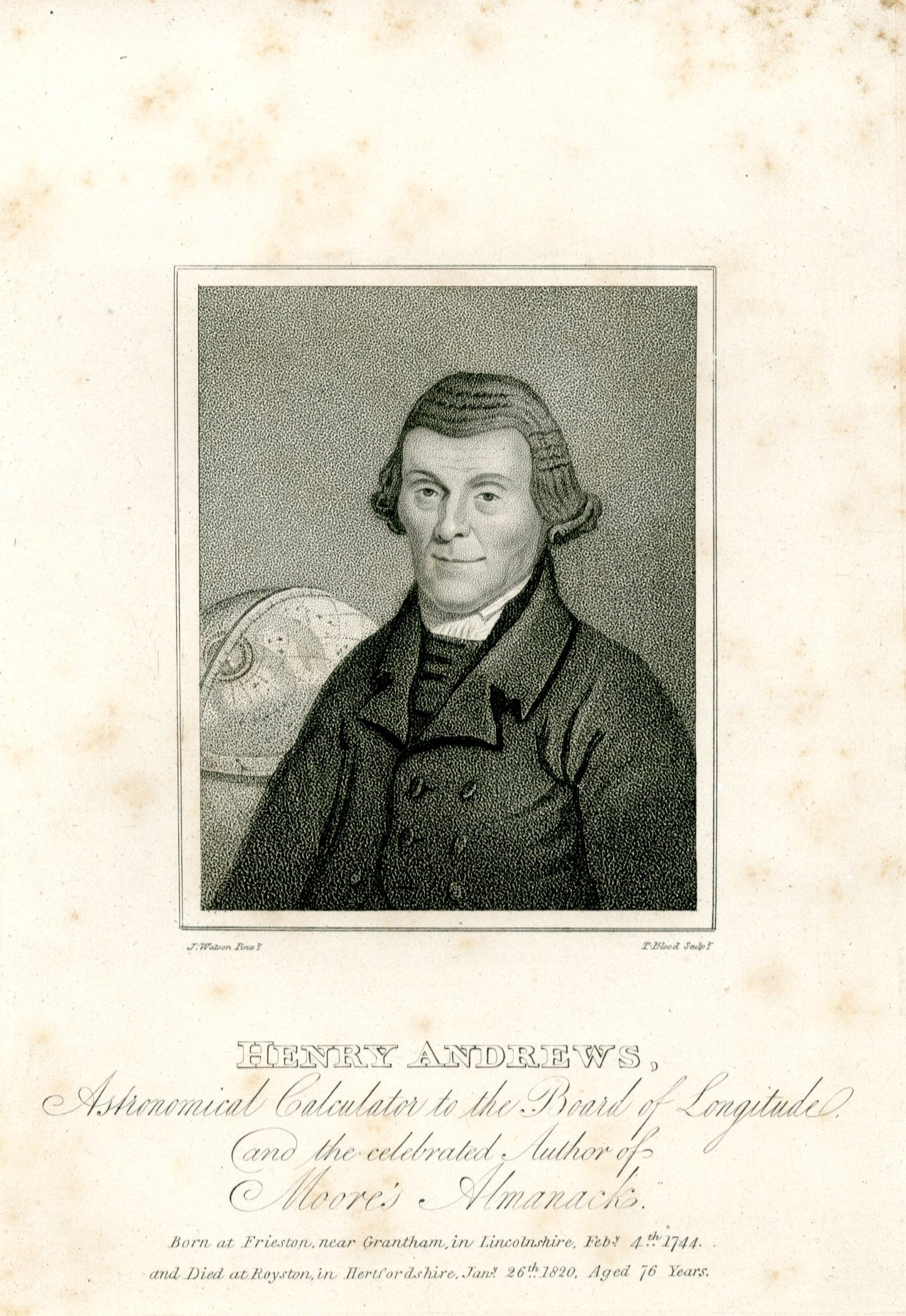 Henry Andrews (1744-1820), author of Moore's Almanack
engraving by Thomas Blood (1777-1850)
grandson of William Blood (1720-1791)
Old Will of Roxton
image: Institute of Astronomy Library, Cambridge
[Thomas Blood engraving : enlarged]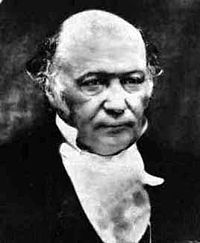 William Rowan Hamilton (1805-1865)
Irish physicist, astronomer and mathematician
his great-grandmother was Margaret Blood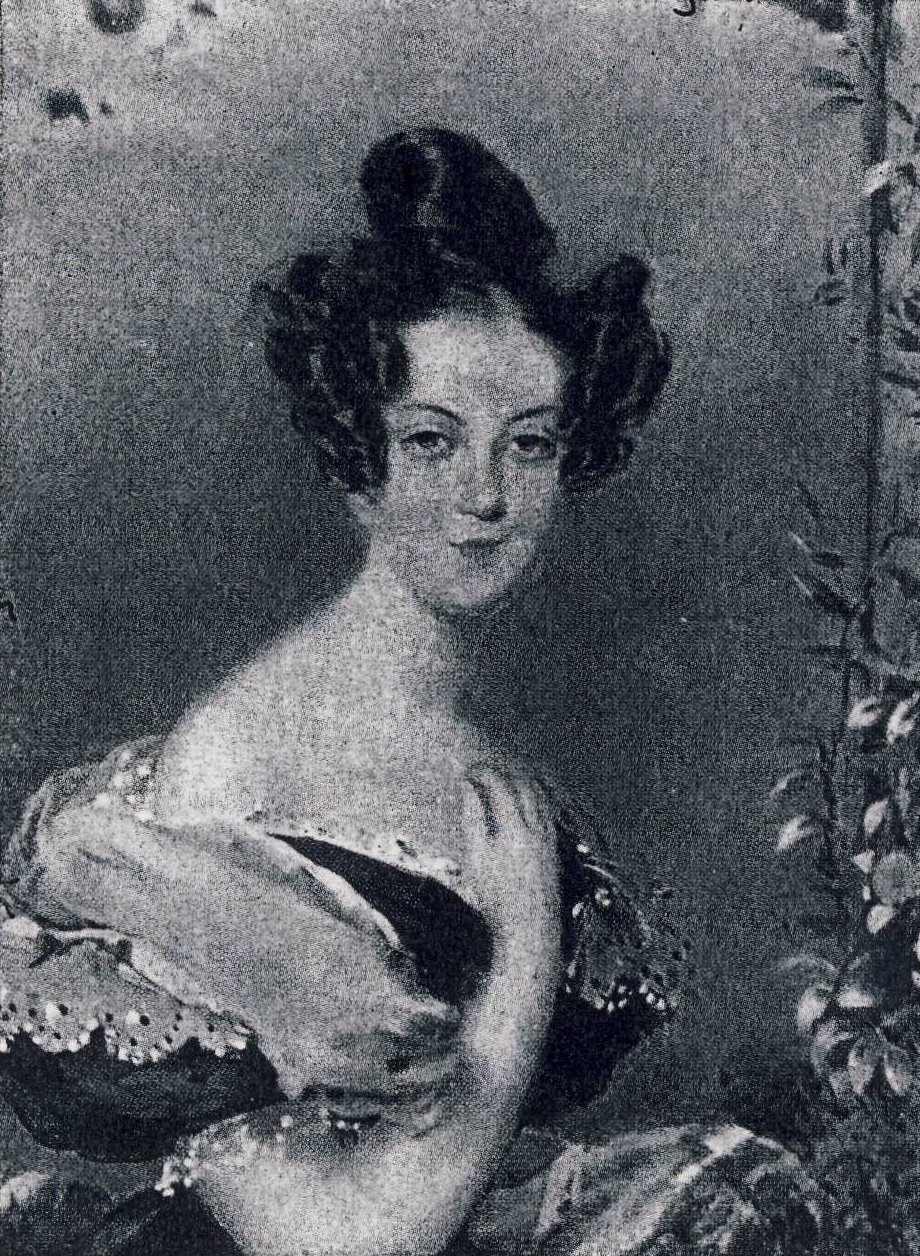 Frances Ellen Blood (1815-1886)
niece of Bridget Blood (1795-1833/9)
painted on ivory by
François Théodore Rochard (1798-1858)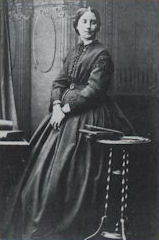 Mary Theresa Gallwey (1833-1906)
daughter of Bridget Blood (1795-1833/9)
Mary was Edwin Lutyens' mother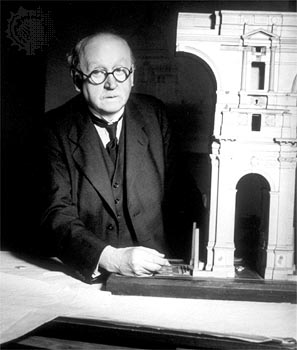 Edwin Landseer Lutyens
OM, KCIE, PRA, FRIBA, LLD (1869-1944)
English architect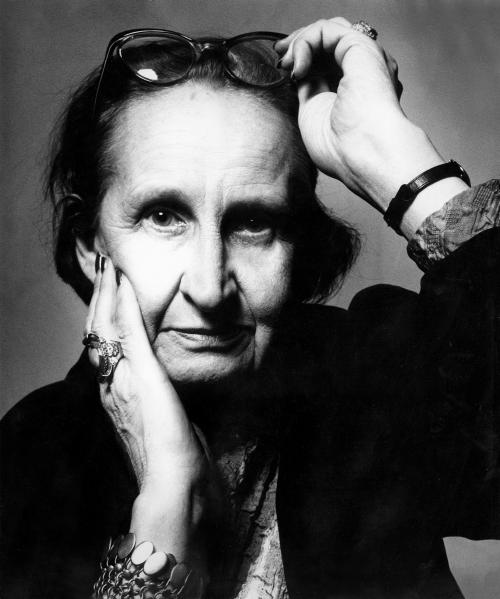 (Agnes) Elizabeth Lutyens (1906-1983)
English composer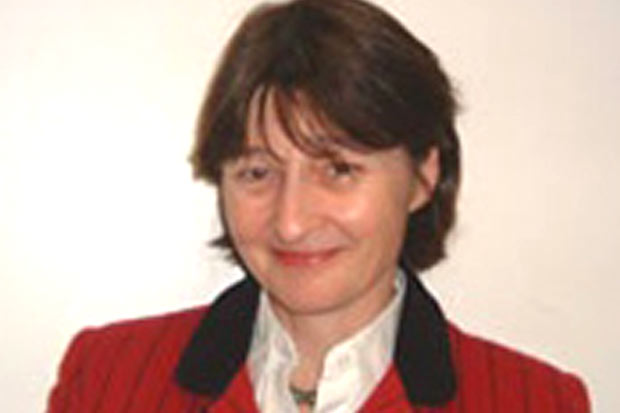 Professor Jane Ridley
Professor of History
University of Buckingham, England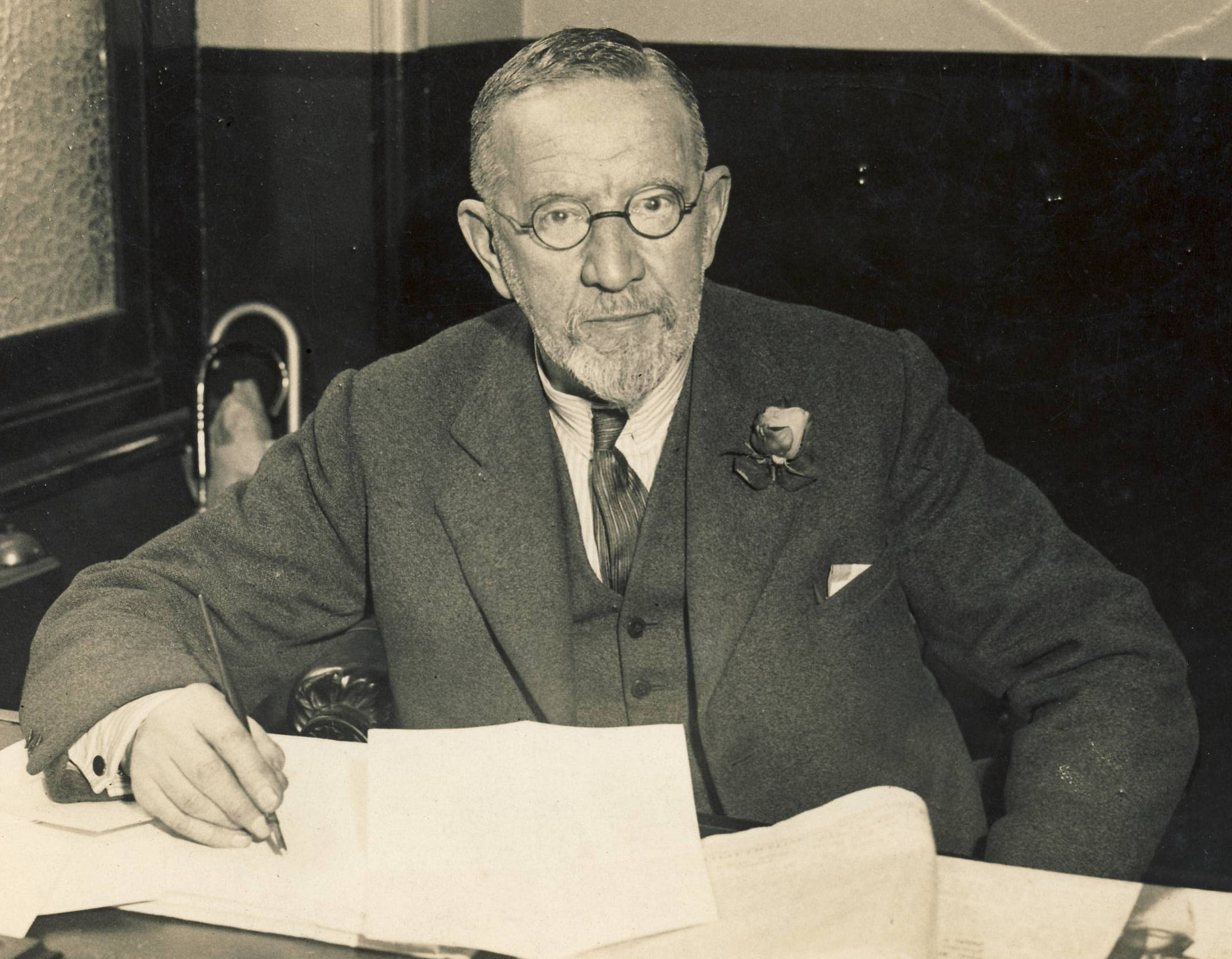 Maurice Blood (1870-1940)
father of John Neptune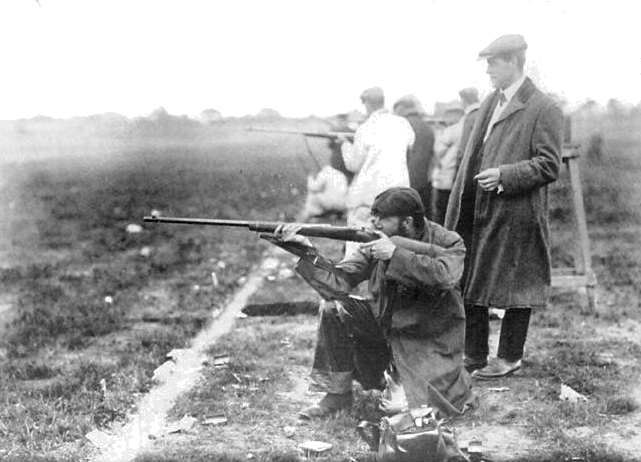 Maurice Blood at the 1908 Olympic Games
he won individual bronze medal for '1000 yds free rifle, prone'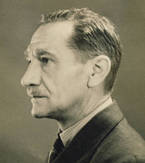 Lieutenant-Colonel John Neptune Blood (1897-1960)
father of Thomas Holcroft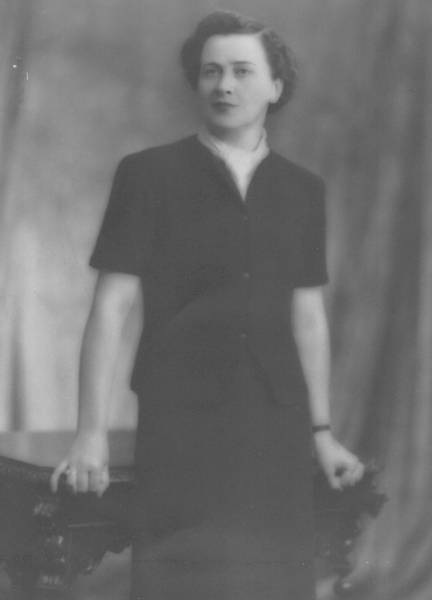 Nora Emily née Pearson (1899-1985)
mother of Thomas Holcroft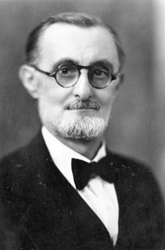 Professor Max Isaac Reich (1867-1945)
father of Esther Mary Christine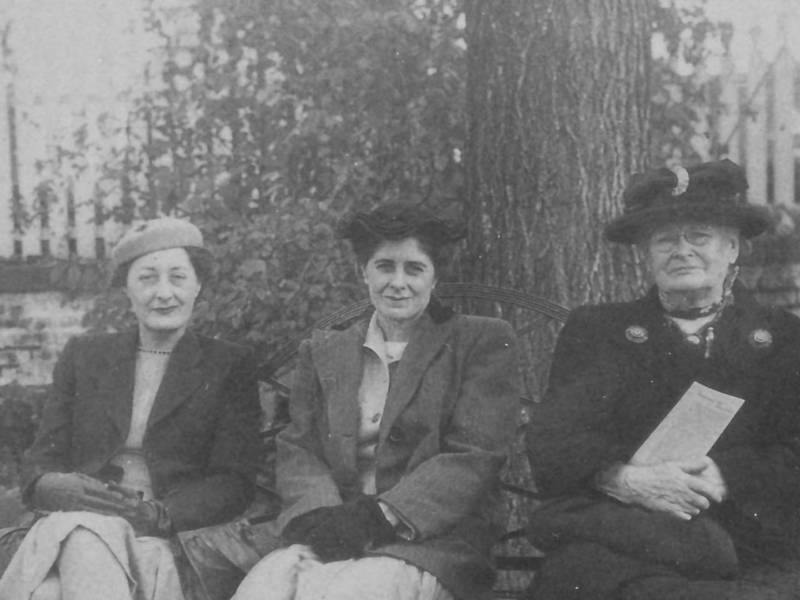 Esther Mary Christine and Alice Rich
and their mother Esther Lorenzen Reich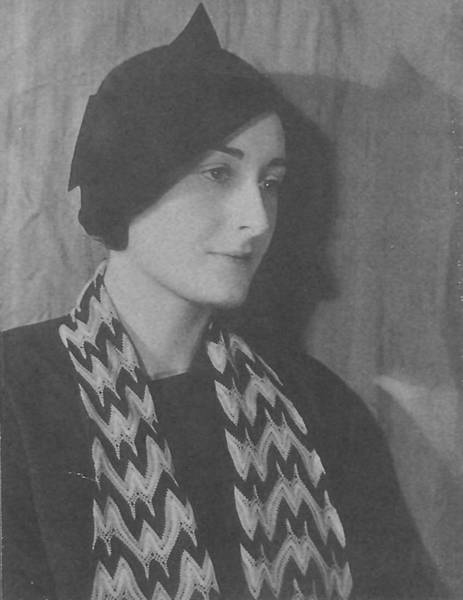 Esther Mary Christine (1897-1969)
mother of Margaret Elizabeth Ross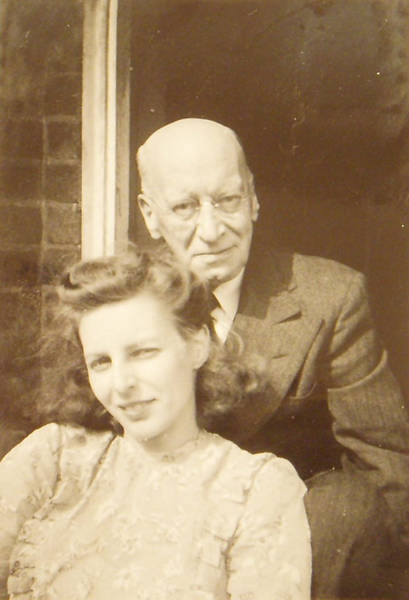 Margaret Elizabeth (1921-1996) with her father
Charles Malcolm Ross (b.1877)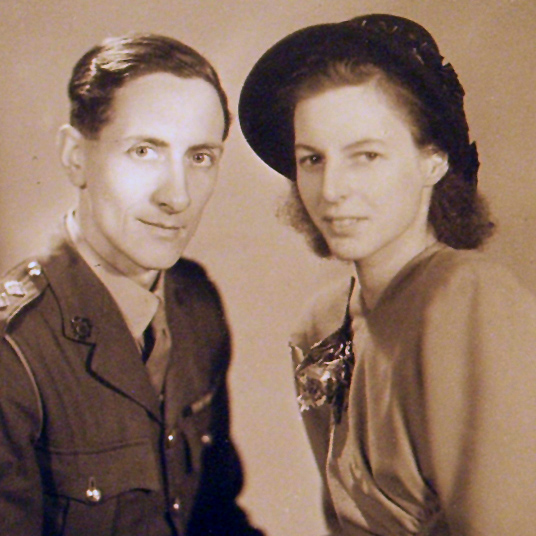 Thomas Holcroft and Margaret Elizabeth Blood
wedding portrait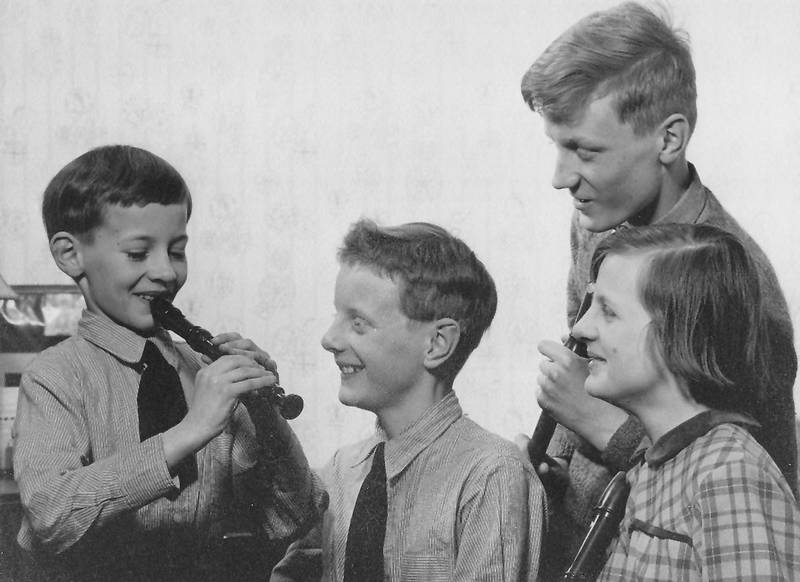 Peter, Paul, Brian and Christine Blood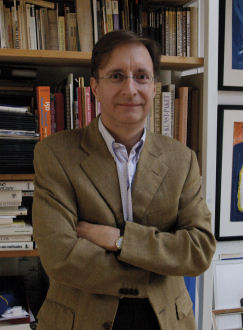 Robert Blood
younger brother of Dr. Brian Blood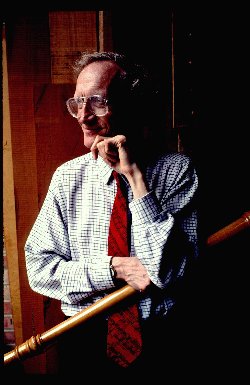 Dr. Brian Blood
father of Dr. Arabella Blood
Jonathan and Benjamin Blood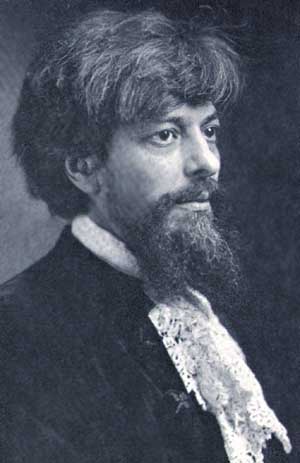 Arnold Dolmetsch (1858-1940)
grandfather of Marguerite Dolmetsch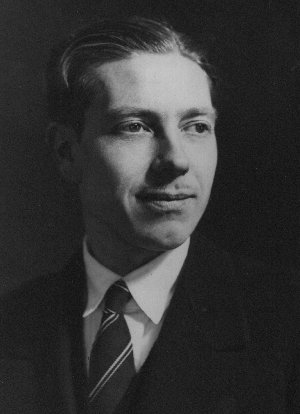 Dr. Carl Frederick Dolmetsch CBE (1911-1997)
father of Marguerite Dolmetsch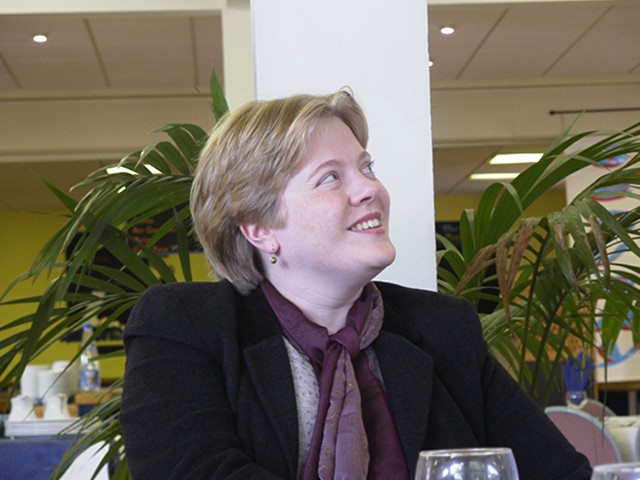 Dr. Arabella Blood
mother of Alexander Frederick Curtis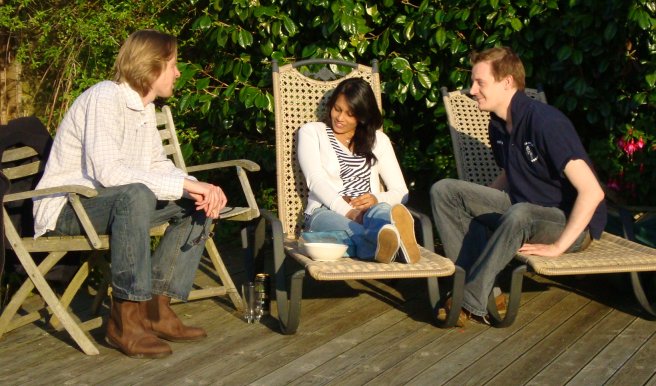 Benjamin and Jonathan Blood
twin sons of Dr. Brian Blood
and Jasmine, Jonathan's wife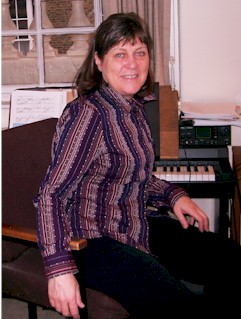 Professor Rhian Samuel
mother of Gareth Curtis
grandmother of Alexander Frederick Curtis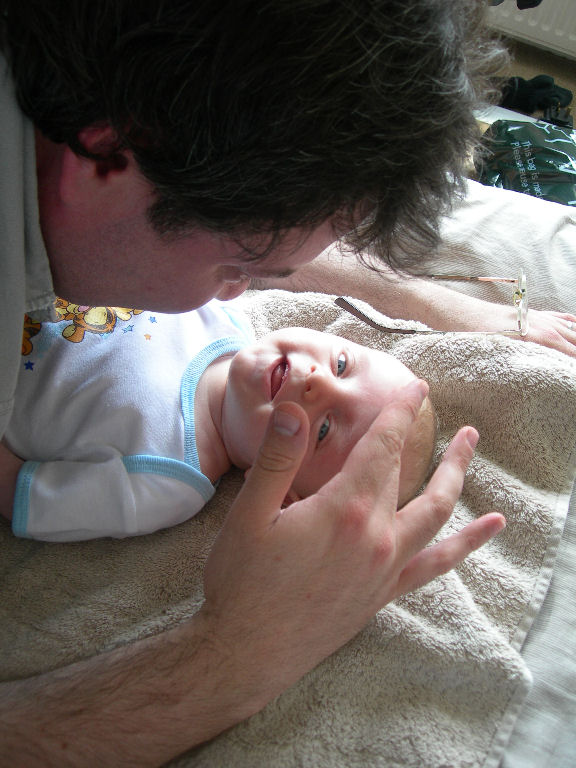 Gareth Curtis
father of Alexander Frederick Curtis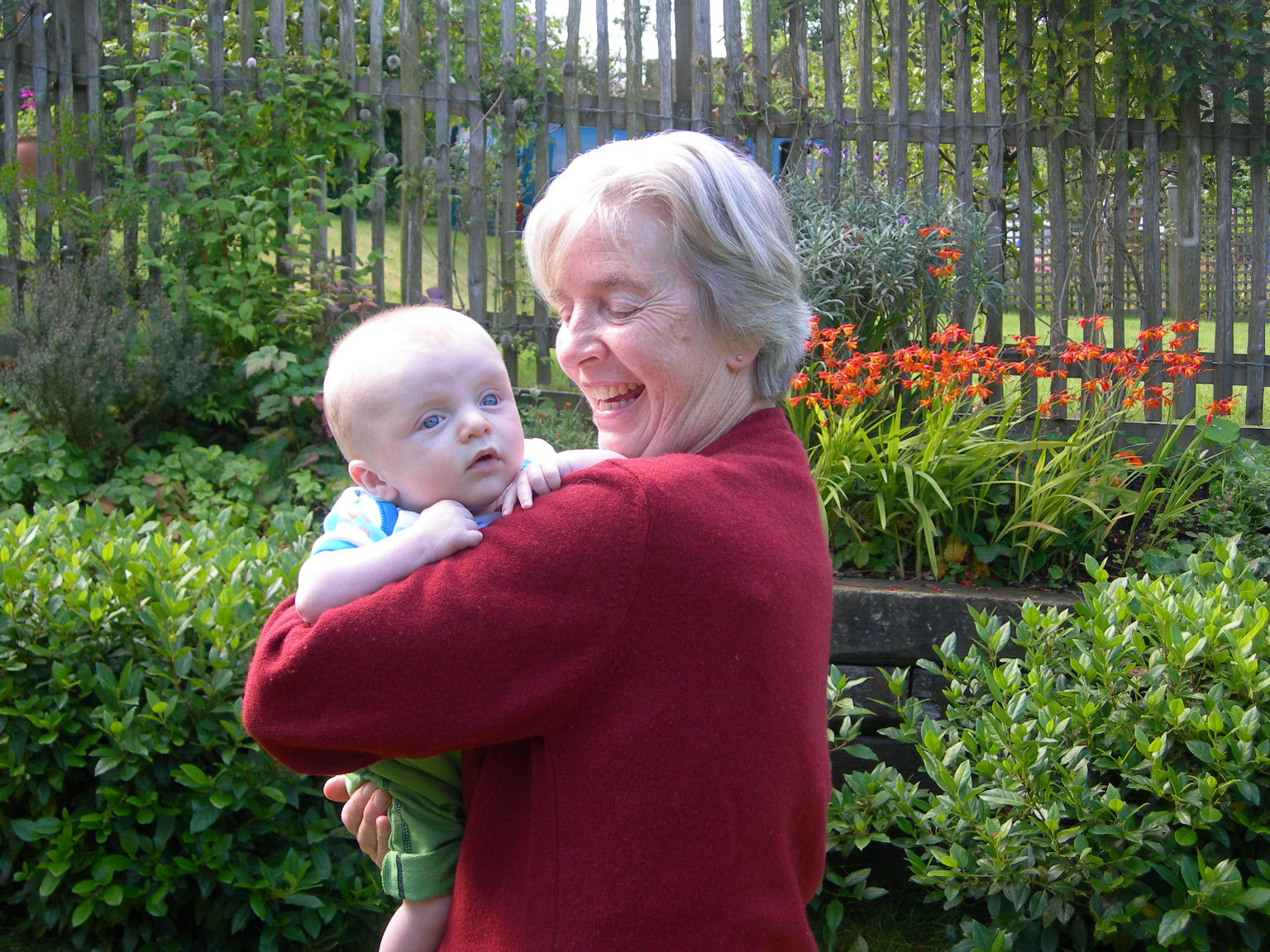 Marguerite Dolmetsch
mother of Arabella, Jonathan and Benjamin
grandmother of Alexander Frederick Curtis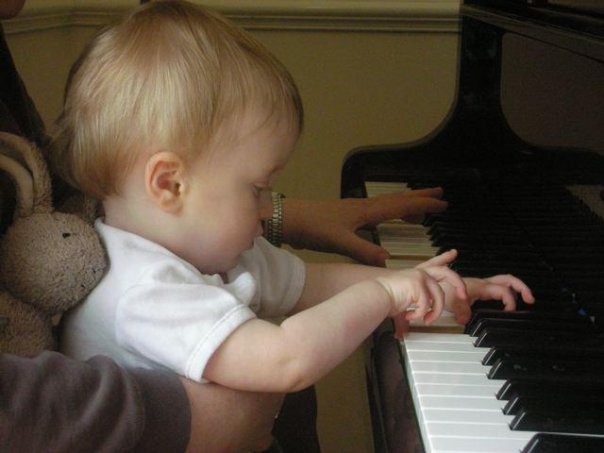 Alex taking piano lessons with his mother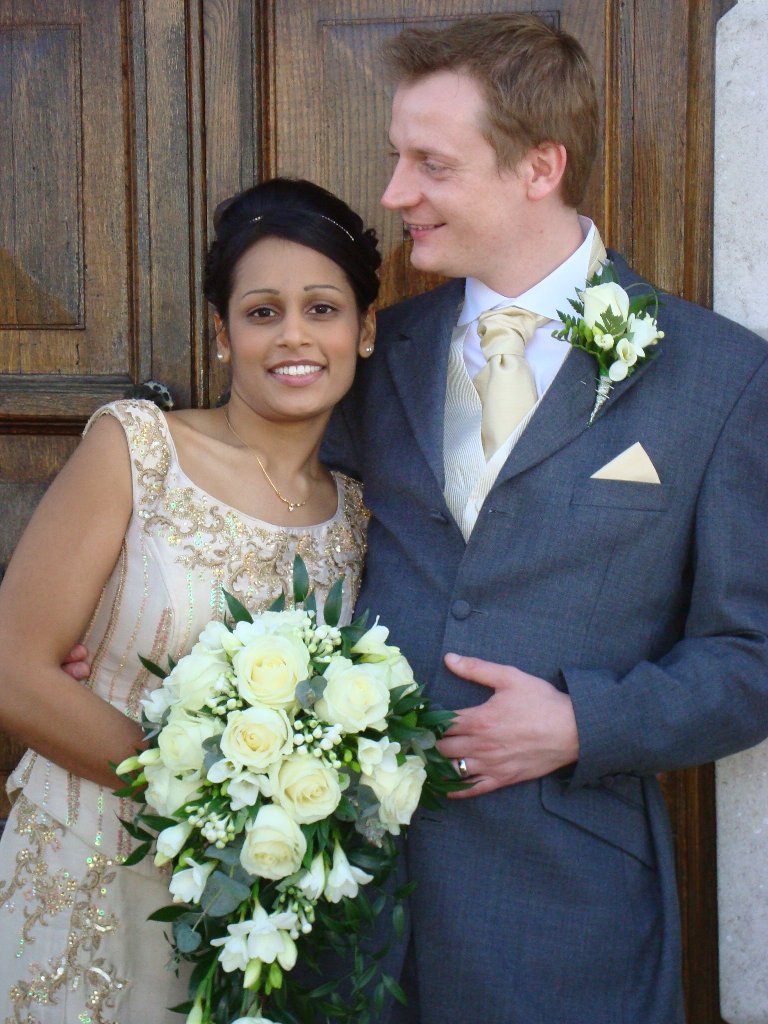 Jasmine Punatar with Jonathan Blood
on their wedding day 4 Apr. 2009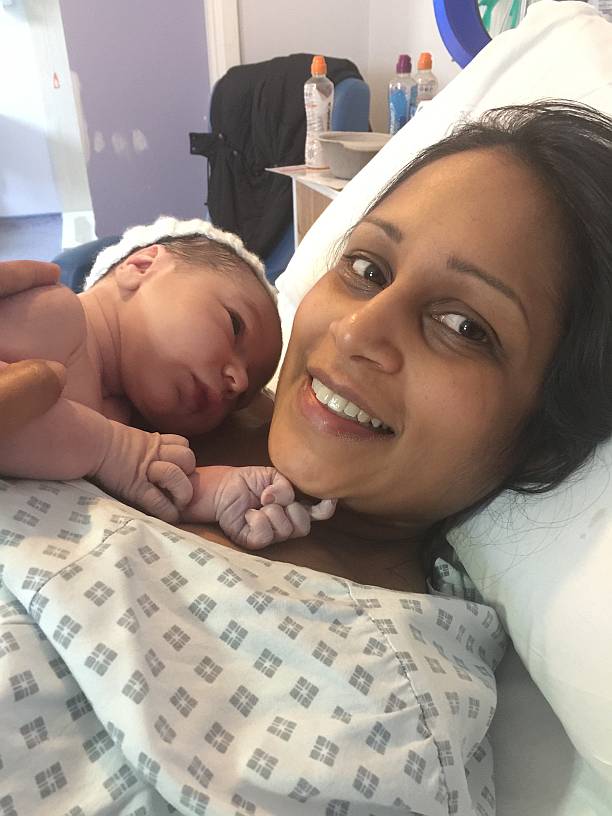 Jasmine Blood with Arun Neptune Blood
shortly after his birth on 6 May 2018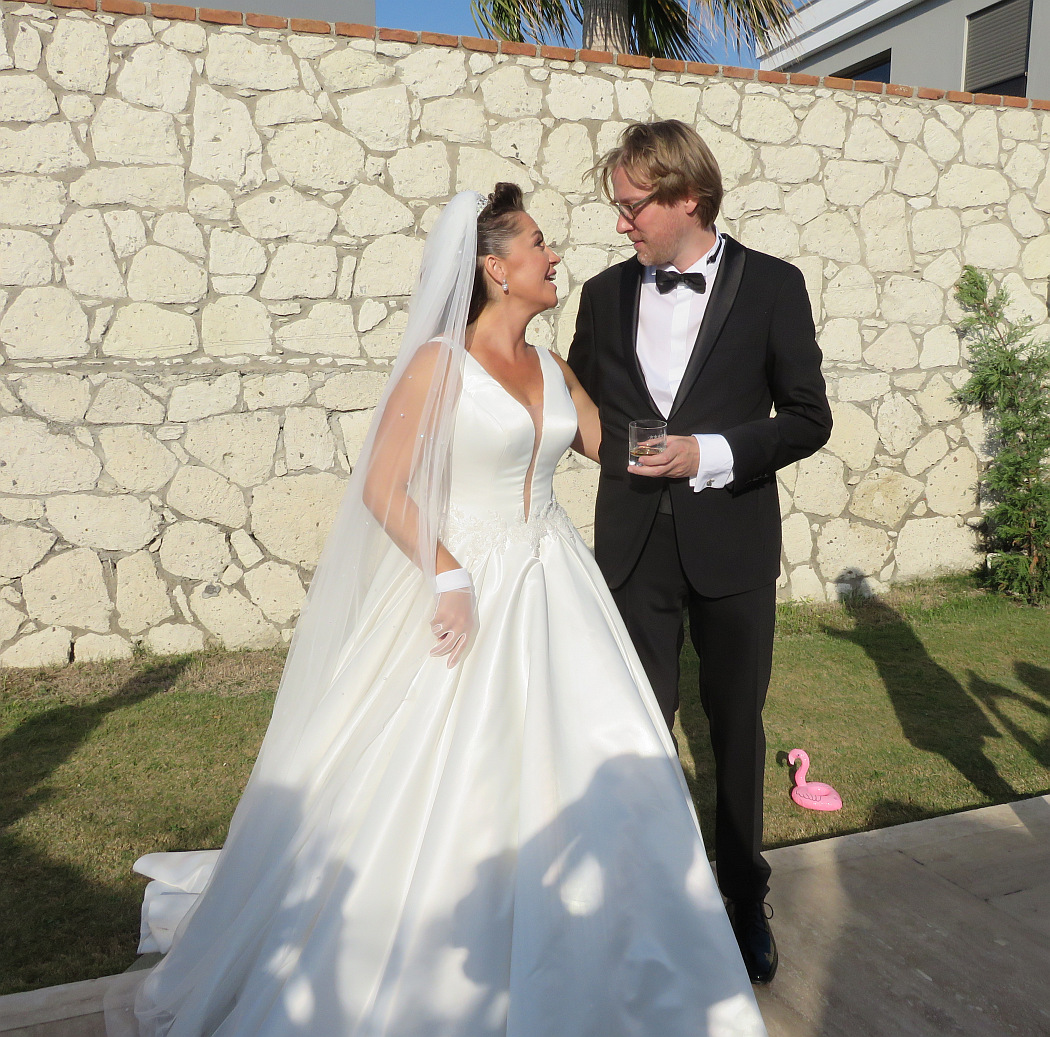 Gaye Çapkan with Benjamin Blood
on their wedding day 15 Oct. 2022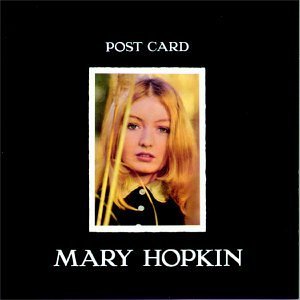 Postcard, Mary Hopkin's debut album, produced by Paul McCartney, was released on 21 Feb. 1969: it reached #3 on the UK albums chart and #28 on the Billboard albums chart
Brian Blood is one of the recorder players in The Game


Linda McCartney's Sixties: Portrait of an Era
Haight-Ashbury, London, New York
Wherever a rock event was happening, Linda McCartney was there shooting,
as this electrifying collection of never-before-published photographs testifies.
features more than 250 photographs, 32 in full color,
of Jimi Hendrix, Mick Jagger, the Beatles, Steve Winwood, the Grateful Dead, and others.
Introduction by Paul McCartney
An Introduction to the Blood Family
In an article entitled The Study of Genealogy in Ireland, published in Burke's Landed Gentry (1952, 17th Edition), Anthony Crofton wrote:
It is sad history that on 13 April, 1922, the building known as the Four Courts in Dublin, the central repository of Ireland's public records, was set on fire and burned; the flames deliberately fed with the collected muniments of centuries. The main bulk of the state, domestic, and ecclesiastical records of the country was then destroyed. The catastrophe was much the same to Ireland as though in England the contents of the Public Record Office and of Somerset House, together with all the Parish Registers and most of the diocesan transcripts, had suddenly at that same date been irretrievably lost. Whole sections of the standard rungs in the genealogist's ladder were thus burned out, and the present day searcher into pedigrees in Ireland has to try and clamber back through the years without them.
The Blood family has been fortunate then that family members had been compiling reasonably complete records from sometime before the end of the eighteenth century. The earliest written narrative dates from 1791 and was prepared by William Blood (d.1818) of Dunboyne, Co. Meath, grandson of William Blood (c.1600-aft.1650). This document was passed to another William Blood who worked as an official at the Bank of Ireland in Dublin. Further work was undertaken by other members of the extended family before William Bindon Blood (1817-1894) completed and published his Genealogical Tree of the Blood family (1881, Dublin).
It appears that William Bindon Blood (1817-1894) was the first to suggest the link between the Irish Bloods and Edmund Blood of Makeney in Derbyshire. When corrected and amplified portions of the 1881 tree were published in the addenda to Burkes Landed Gentry of Ireland (1899) and later editions published in 1904 and 1912, there was no mention of Edmund Blood of Makeney although Captain Edmund Blood MP was shown as having originated in Makeney.
Additional sources of information about the Blood family include General Sir Bindon Blood's autobiography Fourscore Years and Ten (1933) and the unpublished research undertaken by Lt. Col. John Neptune Blood (1897-1960) [the latter provided by Robert Edmund (Bob) Blood].
As for the story we tell below, one should never forget Oscar Wilde's self-deprecating observation:
We Irish are too poetical to be poets; we are a nation of brilliant failures, but we are the greatest talkers since the Greeks.
The truth of the matter is that the Irish Bloods were typical Protestant Irish landed gentry and their history is to be found mirrored in that of thousands of like families who went to Ireland and made what they could of it. Each member of the direct line from Captain Edmund Blood to the author of this article, Dr. Brian Blood, is placed within the milieu of his time, his place and his relatives whether by blood, by marriage or both.
It is an omission commonly met with in family histories that the kin of wives and mothers are ignored, consideration being given only to the male lines. This author feels that much of interest is lost when biographers take such a narrow view of a family's story. Marriage gave both parties access to land, social position, reputation and influence and, as often as not, both had fascinating tales to tell.
Daniel J. Boorstin (The Americans: The Colonial Experience (1958)), describing two features central to pre-nineteenth century English society, writes:
No features .. were more valued than security and dependence. Security came from the assurance of living in a network of familiar and predictable relationships. ... The substantial squire who was a justice-of-the-peace, a pillar of respectability, a doer of good, a protector of the weak, and a defender of the national interest was no mere fiction. The obverse of the security he symbolised was dependence. It was the dependence of the honest peasant on his squire, of the squire on the noble lord, of the rector on his bishop, of the writer on his patron, and even the dependence of [noble lords on the prime minister and the Crown] as the fountains of honour and profit. These and a thousand other dependencies gave English life the security and comfort it held for so many.
---
Captain Edmund Blood (1568-1640) and Kilnaboy Castle
It has been suggested, although more recently questioned by Garry Blood and others, that Captain Edmund Blood (1568-1640) (or Bloode), like his father, Edmund Blood (1540-1588) (or Bludd), before him, lived at Makeney House, Duffield, Derbyshire, England. Duffield is a village situated next to the River Derwent, at its junction with the River Ecclesbourne at the lower end of the Pennines around five miles north of Derby. [see map]
Of the original house, only a Victorian replacement, built as a country mansion by the Strutt family, survives as the Makeney Hall Hotel. The Strutt family's fame and fortune originated with Jedediah Strutt (1726-1797), inventor of the Derby rib machine. He was also Richard Arkwright's backer and partner as well as founder of a silk stocking firm in Derby and cotton-spinning mills at Belper and Milford. From a farming background in South Normanton, Jedediah worked as a wheelwright before inventing the Derby rib machine for use on stocking knitting frames in 1756. Soon afterwards Jedediah and his brother William set up a silk stocking firm in Derby, selling mainly in London. The venture was successful enough for Jedediah to back Richard Arkwright and his invention, roller spinning, at Arkwright's Cromford mill from 1771.
From Wikipedia (and other sources) we learn that:
Duffield Frith was, in medieval times, an area of Derbyshire, part of that bestowed upon Henry de Ferrers (or Ferrars) by King William, controlled from his seat at Duffield Castle. From 1266 it became part of the Duchy of Lancaster and from 1285 it was a Royal Forest with its own Forest Courts. It extended from Duffield to Wirksworth and from Hulland to Heage. Most of it became the ancient parish of Duffield, which contained the townships of Hazlewood, Holbrook, Makeney and Milford, Shottle, and Windley, and the chapelries of Belper, Heage and Turnditch. The chapelry of Belper - or "Beaureper" - was built by the Duke of Lancaster for the use of the foresters. In 1581 a commission investigated ways in which extra royal revenues might be gained. By then Shining Cliff and the manor of Alderwasley had been transferred to the Lowe family, leaving the three wards of Duffield, Belper and Hulland. It reported that the game had virtually disappeared and much of the area was held in common by tenants and copyholders who would suffer if the woods were enclosed. They suggested developing the facilities for smelting the ores and a charge on lead similar to that levied in Wirksworth. By this time the forest had been almost completely denuded. One effect of this was a move towards the use of coal. Water power was already used for grinding corn and wool fulling. It found increasing use for mechanising the various forms of mineral processing. In 1556, one of the earliest ore-stamping mills was built at Hulland Ward by Burchard Kranich (c.1515-1578) (also known as Kraurych, Crainighe, or simply Dr. Burcot or Burcott), the German-born metallurgist and physician to the Queen, who, two years earlier, had built the first smeltmill for extracting lead from its ore at Makeney.
It was Burcot who attended upon the Queen when she contracted smallpox. Elizabeth recovered in six days. To thank the doctor who saved her life, Elizabeth gifted Burcot with a pair of gold spurs that she inherited from her grandfather, Henry VII, as well as land in Cornwall.
In 1566 Christopher (or Jonas) Schütz (1521-1592), a German-born metallurgist and furnace engineer who operated the Tintern smelter of the Company of Mineral and Battery Works from 1565 to 1586, invented a process for drawing wire and established a works in Hathersage, a village in the Derbyshire Peak District, lying on the north bank of the River Derwent, approximately 10 miles west of Sheffield. Hathersage became a centre for wire drawing for the production of the sieves used by miners, wire and, later, pin and needle making. The Royal Mint had acquired the rights to Schütz-process in 1568 and set out to restrict its use to the Company of Mineral and Battery Works of which William Humphrey (d.1579) (Humfrey or Humphreys), goldsmith and Assay Master to Queen Elizabeth I, and Schütz, were major shareholders. However, the works continued supplying the Belper nail makers, among others.
In 1581 Sir John Zouche (c.1524-1586) of Codnor Castle, Derbyshire set up an iron wire works in a forge at Makeney. Humphrey, who controlled a patent from the Queen for the mining of various ores and the extraction of metals from their ores, was jealous of his near-monopoly in the production of iron wire. Zouche was made to close down and Humphrey then took over the works which produced iron wire suitable to be made into, among many other things, carding blocks for wool.
It would be interesting to know whether Edmund Blood (1568-1640) was educated at Duffield's first school, Duffield Boys' Endowed School, now known as the William Gilbert School, originally in the centre of the village next to the River Ecclesbourne. On 21 June 1565, we read that
at a court of the Manor of Duffield Frith, William Gilbert surrendered a cottage and lands and closes for providing and sustaining an honest and learned man within Duffield Frith, to teach and instruct boys in honest and pious discipline and literature. The schoolmaster's wages were settled at 12d. a quarter for every scholar being a grammarian, and 8d. for everyone inferior to a grammarian; but he might take other private pupils.
It has been conjectured that Edmund Blood (1568-1640) was appointed Captain in a force raised in the English Midlands and taken to County Clare, Ireland in about 1595 by the 'Protestant Lord Inchiquin', Murrough O'Brien, 4th Baron Inchiquin (c.1562-1597), to introduce law and order "among the wild and unruly."
We know little or nothing further about Captain Edmund Blood's brothers, Thomas or William, who, it is assumed, remained in England.
We lack confirmation that the third brother Robert (b.c.1570) is the same Robert Blood who settled in Tamworth, only 30 miles from Duffield, and was buried there on 16 Sep. 1646. This Robert's son Richard (b.1629) married Joanne (née Vaughton, although this is sometimes written Voughton) (b.c.1633) on 19 Aug. 1662. They were to have eight children: Robert (b.c.1663), John (b.c.1667), Thomas (b.c.1667), Joseph (b.c.1679), Anne (b.c.1671), Elizabeth (b.c.1672), Johanna (b.c.1673) and Mary (b.c.1679). The Vaughtons were an influential family, members of which for generations had become bailiffs, burgesses and church wardens to the ancient borough of Tamworth. Joanne was the fourth child of Thomas Vaughton (1597-c.1652) and Jane (or Joan) Wood, and aunt to Thomas Guy (1644-1724), bookseller, speculator and de facto founder of Guy's Hospital, London. Thomas Guy's mother (née Ann Vaughton) was the second child of Thomas Vaughton (1597-c.1652). Joanne was a special favourite of Thomas Guy, who called her "my aunt Blood" and on his death he left £1000 apiece to a number of her children and grandchildren.
Recent research by Gary Blood suggests that the assumed link between the Clare Bloods and Edmund Blood of Duffield is problematic. In an email dated 9 Jan 2023, Gary writes
"I've recently come across a case file in the Staffordshire Record Office (SRO) that bears directly on the origin story of the Bloods of County Clare. It is document reference B/C/5/1604/27, Testamentary case: re. Will of Edmund Blood the elder of Dalbury, Derbyshire (sic; his will clearly states he is "of Makeney in the parish of Duffield" and the case documents later corrected Dalbury to Duffield). The SRO entry for the case is at http://www.archives.staffordshire.gov.uk/CalmView/Record.aspx?src=CalmView.Catalog&id=CA1%2f2%2f5%2f1604%2f27&pos=5 In this case, which ran from Nov 1604 to Jun 1605, Edmund Blood, Jr. of the parish of Duffield was sued by his younger brother William Blood, both sons of Edmund Blood, Sr. of Makeney, Duffield, whose 1587 will was proved in 1588. I have obtained a copy of the entire original case file and had it translated from Latin by an expert on 16th and 17th century legal documents. Folio 1 of the case quotes directly from Edmund's 1587 will so there can be no doubt these are the same people. The main takeaway from the case is that Zachary Babington, Chief Official of the Episcopal Council of the Diocese of Coventry and Lichfield, certified in Folio 2 that the defendant Edmund Blood, son of Edmund Blood of Makeney, lived in the parish of Duffield at the time the suit was filed and had lived in that parish since at least 1587 (fuit et est). Therefore, this Edmund Blood cannot be the one who went off to Ireland in 1595. In 23 pages of dense Latin, there is no reference to Ireland and no implication that Edmund had resided anywhere but Duffield up to that point. In fact, had he resided in Ireland it is extremely unlikely the Diocese of Coventry and Lichfield would have taken the case as it would not have had jurisdiction over a resident of Ireland. While I don't doubt Edmund Blood of Clare was an English Blood, and perhaps even a Derbyshire Blood, it's now clear he wasn't Edmund Blood from Duffield, son of Edmund Blood of Makeney."
What is not in doubt, so far as the story of this branch of the Blood family is concerned, is that between 1613 and 1615, Edmund Blood was MP for Ennis in the Irish Parliament, by which time the constituencies had been re-arranged so as to ensure political, economic, and social domination of Ireland by great landowners, establishment clergy, and professionals, all members of the Established Church (Church of Ireland/Church of England, both State Churches) during the seventeenth, eighteenth, and nineteenth century, a strategy known today as The Protestant Ascendancy. The term can be misleading, however, because Presbyterians and other Protestant denominations were often excluded along with Catholics.
Edmund took occupancy of Kilnaboy Castle (what by the nineteenth century was called a tower house) and later of Bohersallagh (meaning 'The Boggy Road'), Corofin (or Curofin), both in County Clare.
Lee Johnson's The Castles of Ireland confirms that Kilnaboy Castle was constructed in about 1580, by Daniel O'Brien, Viscount Clare (d.c.1666), son of Conor O'Brien, 2nd Earl of Thomond. Daniel O'Brien was MP for County Clare from 1613 to 1614/15 and MP for County Clare from 1634 to 1639 (see Members of Parliament, County of Clare). The concept of fortified tower houses originated somewhere in France in the 10th century. The Normans imported this art to England, building some five hundred examples between 1066 and 1100. Castles like these (also known as donjon) would have been built as much for defensive purposes as for habitation and structures like these appeared in Ireland from the early fifteenth century. By the mid-seventeenth century there were approximately 230 tower houses in County Clare alone.
The Tower Houses of Ireland tells us something about how they were laid out.
All Irish tower houses had ground floor entrances. The bottom storey of the tower house was usually a cellar or a storehouse. A set of stairs would lead up to the first floor, which was the living area. Some tower houses contained a little mural chamber within the wall. Later tower houses of the sixteenth century had larger windows than earlier examples and there was an increase in the number of crenellations and chimneys that projected out from walls - this was because the domestic had become more important than defensive features. Irish tower houses also had a base batter: this meant that the base of the tower house was wider than the summit and made the castle more defensive. Other features included loopholes in the corners of the towers, double and treble step merlons or battlements and corbelled machiolated galleries at the corners.
Bohersallagh was composed of about 200 acres of river flats. It is unclear whether or not this is the same as that described as '208 plantation acres of land, in the barony of Burren, co. Clare' granted to Neptune Blood in 1667 under one of the Acts of Settlement and mentioned in William Maziere Brady's Clerical and Parochial Records of Cork, Cloyne, and Ross.
Kilnaboy (Cill-inghen-Baoith) or Killinaboy, meaning 'the church of the daughters of Boethius', is a small village on the southern edge of the Burren, near Corofin, on the northern extremity of Lough Inchiquin.
The Burren (Irish: Boireann, meaning "great rock", Boirinn is the modern form used by the Ordnance Survey) is a karst-landscape region in northwest County Clare, in Ireland. It is one of the largest karst landscapes in Europe. The region measures approximately 250 square kilometres and is enclosed roughly within the circle made by the villages Ballyvaughan, Kinvara, Tubber, Corofin, Kilfenora and Lisdoonvarna. It is bounded by the Atlantic and Galway Bay on the west and north, respectively.
Kilnaboy Church was built in the 16th century and has a number of interesting features including a sheela-na-gig (medieval fertility symbol) over the door and a cross of Lorraine on the church gable. There is also a round tower nearby.
Kilnaboy is home to the house that features as "Craggey Island Parochial House" in the popular Irish comedy series Father Ted.
Thomas Johnson Westropp (1860-1922) wrote:
'the patron-saint Ennêwê (Irish: Innenbhuidhe) day was kept on 29 Dec. and her well, close by, is resorted to for the cure of sore eyes.'
The Corofin & District Development Ltd website provides some interesting information about Corofin:
Corofin is situated on the River Fergus ten kilometres from Ennis. The village takes its name from an ancient fording place on the river Fergus, associated in legend with the romantic hero, Fionn Mac Cumhail and his chivalrous warrior band - Ireland's answer to King Arthur and his Knights. The hinterland is known as Clare Lakelands and Lake Inchiquin beside the village - often referred to as the "Killarney of Clare" was the setting for F. D. Barker's well-known book An Angler's Paradise (1929). Set in the unique Burren landscape, Corofin is an old settlement of considerable historical importance having its roots in an estate village created to service the O' Brien barony of Inchiquin.
Captain Edmund Blood became a wealthy ironmaster, smelting iron from local clay-ironstone. If the Makeney connection can be firmly established then one could conjecture that his involvement in the extraction and processing of iron in Ireland arose from his, or his family's involvement in the mining industry in Derbyshire. The English were keen to exploit the silver, lead and iron hidden within Irish hills and the engineers that were central to the advancement of the industry in England, including Schütz and Michael Lok (c.1532-1620/22), were involved too in mining in Ireland. In Clare, in particular, the principal metals were iron, lead and manganese.
Captain Edmund Blood had four sons:
Neptune (c.1595-1692), so-named because he had been born at sea (although some have suggested that Neptune was a later son and was born in or about 1600); Edmund (c.1596-1615); Thomas (c.1598-1645), a blacksmith and ironworker; and William Blood (c.1600-aft.1650).
Frost's History of Clare, as reported by Andrea Smyth-Blood Payne, states:
Another tradition about the Captain and his eldest son, Dean Neptune Blood of Kilfenora Cathedral in West Clare, a "Pillar of the Church", has it that they added to their incomes by levying tolls on the ships that passed, at that time in large numbers, to and from the Port of Galway. They arranged this by means of a small harbour on the coast just outside the southern limit of the Bay of Galway, which was protected by a castle and afforded shelter to a number of longboats with well-armed crews, who boarded the ships and levied the tolls. When the Cromwellians took Limerick in 1651, and carried out a "settlement" in Clare, they are said to have objected to these doings, even to the extent of calling them piracy, of burning the boats, blowing up the castle and dispersing the fighting men; but, strange to say, at the same time they gave the Dean compensation in the shape of three grants of confiscated land - this last transaction being officially on record to this day.
---
The Very Rev. Neptune Blood (c.1595-1692) and Elizabeth Lone (1622-1644)
As reported by Bob Blood, the mystery of the exact date and story of Neptune's birth was taken up by Lt. Col. John Neptune Blood (1897-1960) when he was engaged in his own study of the Blood family history:
Neither dates of birth, nor ages, of Edmund's sons seem known but the birth of Neptune was formally given as 'c.1595' seemingly based on a somewhat naïve assumption that Edmund went to fight in the 'wild west' already married and accompanied by a pregnant wife. Too true, the overland journey was then unthinkable, and travel by sail to Limerick could be endless. If 'b.c.1595' he would have been nearly 100 at death, a fact likely to have been recorded, and has not been.
According to Sir Bernard Burke's 'Vicissitudes of Families' (Vol 1, 1883, p378) in 1599, Hugh Maguire of Fermanagh joined Hugh 'Ruagh' O'Donnell of Tyrconnell in an expedition to Thomond and, separating from Hugh Roe, attacked and took Inchiquin Castle, swept the country, rejoining the O'Donnell at Kilfenora, laden with spoil.
According to C. Falls' 'Elizabethan Wars in Ireland' Red Hugh raided Thomond in 1600; he burnt everything in Clare that would burn till the Earl of Thomond came with 800 foot and 60 horse and expelled him.
Verbal tradition has it that on such an occasion the expectant mother was rushed to the nearest ship, which put to sea, where Neptune was born. This seems a more probable tale, so one prefers to put his birth at 'c.1600'; it could not be much later, if he was ordained a priest on 18th March 1622"
Edmund's son Neptune (c.1595-1692) is shown as landholder of Kilnaboy Castle after his father and, Edmund's grandson, Thomas Blood (1640-1726) landholder after that. Kilnaboy Castle was destroyed by the rebels during the Irish Rebellion of 1641 and Thomas chose not to rebuild it, although parts of the walls of Kilnaboy Castle still stand today and the site is known as An Cabhail Mhór (The Big Ruin).
About the Irish Rebellion of 1641, Wikipedia tells us that:
The pre-Elizabethan Irish population is usually divided into the "Old (or Gaelic) Irish", and the Old English, or descendants of medieval Norman settlers. These groups were historically antagonistic, with English settled areas such as the Pale around Dublin, south Wexford, and other walled towns being fortified against the rural Gaelic clans. However, by the seventeenth century, the cultural divide between these groups, especially at elite social levels, was declining. Many Old English lords not only spoke the Irish language, but extensively patronised Irish poetry and music, and were described as 'Hiberniores Hibernis ipsis' (more Irish than the Irish themselves). Intermarriage was also common. Moreover, in the wake of the Elizabethan conquest, the native population became defined by their shared religion, Roman Catholicism, in distinction to the new Church of England and Church of Scotland of settlers, and the officially Protestant (Church of Ireland) English administration in Ireland. During the decades in between the end of the Elizabethan wars of re-conquest in 1603 and the outbreak of rebellion in 1641, the political position of the wealthier landed Irish Catholics were increasingly threatened by the English government of Ireland.
In addition, the Irish economy had hit a recession and the harvest of 1641 was poor.
No longer able to live in Kilnaboy Castle, Thomas Blood chose instead to take up residence at Bohersallagh probably about the same time that his father, Neptune (c.1595-1692), was appointed Archdeacon of Kilfenora (known also as Fenabore or Finebor). The landowners were successively Thomas Blood (1640-1726), Neptune Blood (1672-1744), William Blood (1720-1791), Neptune Blood (1751-1797) and William Blood (1797-1831).
Neptune (c.1595-1692) followed a career in the Church of Ireland during which he was appointed Dean of Kilfenora Cathedral, Prebendary of Rath between 27 Jan. 1663/64 and 1692, and, in 1676, Vicar General - the principal deputy of the bishop of a diocese for the exercise of his administrative authority - in the Diocese of Kilfenora. The Diocese was founded in 1152 by the Synod of Kells/Mellifont. It was then also the chiefdom of Corcu Modruad (Corcomroe). By the 1659 census the population of Kilfenora was 229.
Kilfenora Cathedral was dedicated to St. Fachanan (sometimes written St. Fachtnan), the first bishop of the see of Kilfenora, and built in about 1189 on the site of an early seventh-century monastery. The cathedral was altered in the fifteenth century and used to be part of one of Ireland's most important parishes. Equally ancient, the high crosses for which Kilfenora has earned the names Cill Fhionnurach (Irish: 'Church of the fair white brow') and 'City of the Crosses' include the twelfth-century 'The Doorty Cross', which displays intricate Celtic patterning, and, equally impressive, the 'West Cross', which stands in the field west of the Cathedral, which is five metres tall.
In about 1638, Neptune married Elizabeth Lone (1622-1644), the daughter of the Very Rev. Hygate (or Higgat) Lone (d.1638), Dean of Kilfenora, and Mary Baldry of Suffolk.
Hygate Lone was the eldest son of Peter Lone, described as a 'Suffolk gentleman' in Henry Cotton's Fasti Ecclesiæ Hibernicæ - Illustrations, Corrections and Additions (Vol. V, 1860, Dublin).
Some sources suggest the Elizabeth, Hygate and Peter's surname was Love, or Lowe, rather than Lone.
It is believed that Neptune married three times.
In the Cathedral under a shrine in the chancel, on a flat stone, head to west, there is an inscription deeply cut around the margin beginning at the west edge:
Here lyeth the body of HYGATE L, one who lived 21 yeares deane of this Church and died in September 1638.
This is clearly the tomb of Dean Hygate (or Higgat) Lone (or Love).
---
The Very Rev. Neptune Blood (1640/4-1716) and Isabella Pullein
Neptune's son, also Neptune (1640/4-1716), married Isabella Pullein (sometimes written Pullen or Pulleyne), daughter of Samuel Pullein DD (1598-1667), Archbishop of Tuam, and Samuel's second wife Elizabeth Bramhall, sister of the Anglican theologian and apologist John Bramhall (1594-1663), Archbishop of Armagh.
James Frost, in his article entitled The History and Topography of the County of Clare, writes:
In 1660 Samuel Pullein obtained the diocese of Kilfenora in commendam. From this time the see of Kilfenora would be united with the archbishopric of Tuam. Neptune [Blood], the son and Pullein's son-in-law, succeeded his father as Dean of Kilfenora, holding office from 1692 (the year his father died) to 1716 (the year he died). In 1741, on the death of Edward Synge, archbishop of Tuam, the bishopric of Kilfenora was, by letters patent, given in commendam to John Whitcomb, bishop of Clonfert. However, Dr. Whitcomb being translated to Down and Connor in 1752, the see of Kilfenora was given in commendam to Nicholas Synge (d.1771), bishop of Killaloe (who was Edward Synge's son), and with the bishops of Killaloe it remained till the disestablishment of the Irish Protestant Church in 1870.
The phrase in commendam was originally applied to the provisional collation and occupation of an ecclesiastical benefice which was temporarily without an actual occupant. It was thus opposed to the phrase in titulum which was applied to the regular and unconditioned collation of benefices.
On the North wall of the chancel in Kilfenora Cathedral there lies a memorial to those children of Neptune and Isabella Pullein who died young:
Homo quasi flos egreditur et fugit velut umbra.
Sic tacite fugerant et pignora chara parentum. Pectora quod cruciat moesta dolore, sua. Nomina si quoeras horum, si tempora mortis, Ecce notæ subsunt quæ tibi cuncto notant. Videlicet Neptunus qui fuit filius Revdi Nept. Blood, Decani Fineborensis ejusque uxoris Isabellæ Blood alias Pullein expiravit 1o die Julii 1683, mense ætat 13o Elizabeth B. exp. 21o Sept., 1688. Mse æt 6o Johannes Blood exp. 17o Maii 1694. Mse Oct. 5o Amabilis enim Debora B: expiravit 5o die Junii, 1695, anoætat 9o Theodosia B: exp. 20o Apr. 1699. Mse ætat 13o.
Pius et peracutus vero juvenis Gulielmus Blood expiravit 13o die Martii 1699 Ano ætat 16o, Lepidus etiam Neptunus expiravit 30o die Martii, 1700, Ano ætatis octavo. Qui hic inferius sepeliuntur.
"Man as the flower groweth up and passes away as a shadow.
Thus silently have passed even the dear pledges of love to parents whose sorrowful hearts are tortured with grief. If you would seek the names of these and the dates of their death, lo! the lines which are below tell thee all Namely NEPTUNE, son of the REVD. NEPTUNE BLOOD, Dean of Finebor [Kilfenora], and his wife ISABELLA BLOOD, otherwise PULLEIN, who died on the 1st July, 1683, aged 13; also ELIZABETH B., who died 21 September, 1688, aged 6. JOHN BLOOD who died 17 May, 1694, aged 5 years; also the aimable DEBORA B, who died 5th of June, 1695, aged 9. Also THEODOSIA B., who died 20 April, 1699, aged 13 years;
also the dutiful and clever youth WILLIAM B., who died 13th March, 1699, aged 16; also LEPEDUS NEPTUNE, who died 30 day of March, 1700, in the 8th year of his age, and these are buried here below."
Today, Kilfenora is part of the Church of Ireland Diocese of Limerick, Ardfert, Aghadoe, Killaloe, Kilfenora, Clonfert, Kilmacduagh and Emly.
---
Colonel Thomas Blood (c.1618-1680) and Maria Holcroft (1633-1718)
During the course of the English Civil War the nephew of The Very Rev. Neptune Blood (c.1595-1692), Thomas Blood (c.1618-1680), took up with another young soldier Thomas Holcroft (d.1667) (or Holcrofte). Holcroft introduced Blood to his family and an immediate attraction formed between Blood and Holcroft's sister Mary (or Maria) Holcroft (1633-1718), a match that met with strong disapproval from her father, John Holcroft (d.1656). John Holcroft sided with Parliament from the commencement of the Civil War, and rose to be lieutenant-colonel. In 1643 he was in command at Lancaster when Lord Derby assaulted and took it. [ref: Civil War Tracts (Chet. Soc.), 302, 85]
Holcroft Genealogy:
John Holcroft (d.1656) had been an MP for Liverpool in the Short Parliament (13 Apr. to 5 May 1640) and was elected MP for Wigan in the Long Parliament until he was excluded on Wednesday 6 Dec. 1648 in Pride's Purge.
The Holcroft family had long been significant in Lancashire. It is recorded that in 1332 Margaret Holcroft, daughter of Adam Holcroft (or de Holcroft) of Holcroft in Lancashire, married William de Standish of Standish nr. Wigan in Lancashire, a joining of two families that finds an echo in the marriage of Anne Standish to Sir John Holcroft (c.1485-1560), Maria's father's great-grandfather.
John's grandfather, Hamlet Holcroft of Holcroft, was the brother of Sir John Holcroft of Holcroft (b.c.1520). Sir John's daughter Alice Holcroft (d.1626) married Sir Edward Fitton (or Fytton) (1548-1606). Their daughter Mary Fitton (1578-1647), who became a maid of honour to Queen Elizabeth I (1533-1603), is considered by some to be the "Dark Lady" of William Shakespeare's sonnets.
Sir William Gerard (d.1581), Dean of St. Patrick's, Dublin (1573-1581), Chancellor of Ireland and vice-president of Wales and Sir Gilbert Gerard, 1st Lord of Gerard's Bromley (d.1593), Master of the Rolls (1581) and Attorney-General (1559-1581) were both sons of James Gerard (b.1510) and his wife Margaret Holcroft (b.c.1490). Margaret was the sister of Sir John Holcroft of Holcroft (b.c.1485-1560). Gilbert Gerard married Anne Radclyffe and Anne's brother William Radclyffe of Winnersley (1534-c.1562) married Anne Holcroft, another daughter of Sir John Holcroft of Holcroft (c.1485-1560).
Sir John Holcroft of Holcroft (c.1485-1560) was the brother of Sir Thomas Holcroft of Vale Royal (1505-1558) who in 1548/9 took charge of part of the English spy network in Scotland. His biography, in History of Parliament, a biographical dictionary of Members of the House of Commons, tells us that:
Thomas Holcroft was a shrewd, energetic, courageous and fortunate man. His success as a Household officer, soldier and diplomatist showed how far the younger son of an undistinguished county landowner could go if his ambition was coloured by ruthlessness. Robert Southwell had the measure of the man when he reported from Furness in 1537 if there is a good fee Holcroft will take it: he has been diligent, though only put in trust to pluck down the church.
Sir Thomas Holcroft was appointed one of the king's commissioners for the dissolution of the monasteries. Thomas purchased Vale Royal Abbey and some of its estates from the king. He demolished the church and much of the abbey buildings and converted the south and west cloister ranges including the abbot's house and the monks' dining hall along with their kitchen into the core of a new mansion on the site. The Cholmondeley family acquired it in 1615 and the abbey would remain the family's home for over 300 years. The Cholmondeley Castle we see today, was built between 1801 and 1830. The earlier hall, dated from 1571 was demolished about 1801. It was a mixture of brick and half-timber and had been remodelled by Sir John Vanbrugh between 1713 and 1715.
Many of the properties Thomas acquired he transferred to his brother John and Thomas named his brother John and his nephew Gilbert Gerard (d.1593) supervisors of his estate. Sir Thomas died on 31 Jul. 1558 but the will was not proved until 20 Apr. 1564, delayed possibly by Gilbert Gerard's death in 1593.
In 1573 Sir Thomas Holcroft's daughter Isabel (d.1605/6) married Edward Manners, 3rd Earl of Rutland (1549-1587), a descendant of Richard Plantagenet, 3rd Duke of York, Yorkist pretender to the throne of the Kingdom of England. Edward was appointed Queen Elizabeth's Lord Chancellor at age 38 on 14 Apr. 1587 but died only two days later.
In 1588/89 their daughter Elizabeth Manners, 16th Baroness de Ros (1574/5-1591), married William Cecil, 2nd Earl of Exeter (1566-1640) who, from 1605 to 1623, was known as Lord Burley. William Cecil's grandfather, also William Cecil (1520-1598), had been the chief advisor of Queen Elizabeth I for most of her reign (17 November 1558-24 March 1603), twice Secretary of State (1550-1553 and 1558-1572) and Lord High Treasurer from 1572. William and Elizabeth had one child, William Cecil, 17th Baron de Ros (1590-1618).
The title of Baron de Ros is the most ancient baronial title in the Peerage of England. The Barony was created by writ in 1264. (The spelling of the title and of the surname of the original holders has been rendered differently in various texts. The word 'Ros' is sometimes spelt 'Roos', and the word 'de' is sometimes dropped.). The Barony may pass to heirs-general rather than just heirs-male, unlike most British titles. The barony may pass to daughters only if there are no sons. Under inheritance law, sisters have an equal right to inherit; there is no special inheritance right due for an eldest sister, as there is for an eldest son. Thus, it is possible that two or more sisters (and their heirs after their deaths) have an equally valid claim to the title; in such a case, the title goes into abeyance. The abeyance ends either when there is only one remaining claimant due to deaths of the other claimants, or when the Sovereign "terminates" the abeyance in favour of one of the heirs. The 21st Baron de Ros, Lord Henry FitzGerald (1761-1829), gaining the title when his wife's claim that the title then in abeyance be settled in her favour succeeded, was an older brother of the Irish revolutionary Lord Edward FitzGerald (1763-1798).
Peter Trevor Maxwell, 28th Baron de Ros (b.1958) is at this time the Premier Baron of England.
Isabel Holcroft Manners is remembered today by lawyers for The Countess of Rutland's Case (1604), the first case articulating the celebrated, and much maligned, parol evidence rule ("PER"), that disallows parol evidence (that is, oral or verbal evidence) to be admitted to 'contradict, vary, add, to or subtract from the terms of a written contract' or a part of a contract that has been completely recorded in writing.
Elizabeth Manners is buried in the chapel of St. Nicholas in Westminster Abbey where a monument was erected for her on the west side of the chapel.
At Bottesford Church in Leicestershire, visitors will find the tomb commemorating the 3rd Earl of Rutland and his wife. The memorial is the work of Gerard (Geraert) Jansen or Johnson, of Southwark, who in 1616 executed the bust of Shakespeare in Stratford church; but it is uncertain whether the latter was identical with, or the son of, the Dutch tomb-maker Gerard Jansen described in Sir W. Dugdale's Diary as having, in 1593, lived for twenty-six years in England and as the father of five sons.
Earl Edward lies on a mat, wearing full plate armour. Instead of a gorget protecting his throat he wears a ruff. He wears the Order of the Garter on his left leg. His coronet has disappeared and at his feet is a decorated bull crest. Countess Isabel (Holcroft) wears a ruff with the usual dress of the time under an ermine trimmed mantle, her head supported by a cushion. Her only daughter, Elizabeth (Manners), kneels at her feet.
Maria Holcroft's paternal grandmother, Anne Heywood (bap. c.1584), was the sister of Peter Heywood (d.1640), also known as 'Powderplot Heywood', who, attending as a Justice of the Peace, is said to have snatched the torch from the hand of Guy Fawkes as he was about to light the fuse which would have detonated the 36 kegs of gunpowder hidden in the cellars of the Houses of Parliament in Westminster on the evening of 5 Nov. 1605. The Gunpowder Plot was an attempt by a group of provincial English Catholics to kill King James I of England, his family and most of the aristocracy by blowing up the House of Lords during the State Opening of Parliament.
Peter took charge of the conspirator's lantern and a dilapidated lantern, reputed to be identical to the one found in the possession of Guy Fawkes, is in the Ashmolean Museum in Oxford. A plate affixed to the lantern bears an inscription:
The very lantern that was taken from Guy Fawkes by Peter Heywood, when he attempted to blow up the Parliament House.
It was presented to the museum in 1641 by Robert Heywood (probably Peter's brother, a poet and playwright) who died in 1645.
It is unclear whether or not Anne and Peter Heywood are related to the epigrammist and writer of 'interludes' John Heywood (c.1497-1578). In 1519 John entered Court service as a 'player of virginals.' A staunch Catholic, John Heywood's daughter Elizabeth Heywood (b.c.1540-1631), who was a great niece of Sir Thomas More (1478-1535), was the mother of the poet and Dean of St. Paul's John Donne (1572-1631). John Heywood's son Jasper Heywood (1535-1598) was the Jesuit scholar and translator, while his oldest son Ellis Heywood (1530-1578) also became a Jesuit scholar, taught theology in Antwerp and died in Louvain. A link to the dramatist Thomas Heywood (c.1570-1641), son of Elizabeth and the Reverend Robert Heywood, is even less clear.
Overcoming Maria's father's objections, Thomas Blood and Maria Holcroft were married on 1 Jun. 1650 (Old Style) in Newchurch, Culcheth, but for the next two years the newlyweds were separated as Blood had to return to Ireland. During that time their first child Thomas was born and baptised 30 Mar. 1651 (Old Style). Thomas and Maria would produce seven children in all, William (d.c.1688), Edmund (d.1679), Charles, Mary, Elizabeth, Thomas (1651-c.1675) and Holcroft (c.1655-1707). Three years later he served as a Commissioner to Parliament for which, like other commissioners, he would have received an allowance for his expenses.
Maria's brother Charles Holcroft (1639-1672) was given the rank of captain in the 2nd Regiment of Horse and later captain-lieutenant to Colonel Richard Graves of the 10th Regiment of Horse (New Model Army). From 1652 Charles acted as one of the civil Commissioners at Loughrea, Connaught, County Galway. He was also one of the panel established to try those who had fomented rebellion against Cromwell and Parliament in Connaught. He was later awarded part of the lands belonging to the archbishopric of Tuam.
During the English Civil War, Blood appears to have been involved in espionage: he changed sides at least once, starting out on the King's side and ending up on the side of Parliament. At the end of the Civil War, Cromwell promoted Blood to the rank of Captain and as a reward for his services Blood was given land in Ireland, probably Sarney, Dunboyne in County Meath which was where, a few years after their marriage, Thomas and Maria together with their son Thomas moved.
There is good evidence that Blood was again involved in espionage, this time on behalf of the restored English crown, travelling throughout Europe. While in the Netherlands, Blood is said to have gained the favour of Admiral Michiel Adriaenszoon de Ruyter (1607-1676) (an opponent of England during the Anglo-Dutch Wars), and is implicated in the Scottish Covenanters Pentland Rising of 1666. At some point during this period, Blood became the client of the wealthy George Villiers, 2nd Duke of Buckingham, who 19th-century commentators believed used Blood as a means to punish his own political and social adversaries, since his own class ranking would not allow him to meet them "in the field".
In his diary entry for 1st June 1663, Samuel Pepys (1633-1703) writes:
"This day I hear at Court of the great plot which was lately discovered in Ireland, made among the Presbyters and others, designing to cry up the Covenant, and to secure Dublin Castle and other places; and they have debauched a good part of the army there, promising them ready money."
This became known as "Blood's Plot" (an unwelcome echo of the attempt in Oct. 1641 by Hugh MacMahon, Conor Maguire and others to seize Dublin Castle in order to force King Charles I to concede the demands of a small group of Catholic Irish landowners who were facing severe financial hardship) in which an attempt was made to storm Dublin Castle, usurp the government, and kidnap James Butler (1610-1688), 1st Duke of Ormonde and Lord Lieutenant of Ireland. "Blood's Plot" was a response to the post-Restoration Act of Settlement of 1662 (which sought to revert the Cromwellian Act of Settlement of 1652) which impinged on Blood's finances and drove him, united with fellow supporters of Cromwell in Ireland, to stir up an insurrection.
In 1670, despite his status as a wanted man, Blood returned to England and is believed to have taken the name Ayloffe and practised as a doctor or an apothecary in Romford Market, east of London. A second attempt, on the night of 6th December 1670, this time on the life of the Duke of Ormonde, followed, although as a result of the plot's secrecy Blood was not suspected of the crime, despite a reward being offered for the capture of the attempted assassins.
However, Blood is most famous for devising a plot to steal the Crown Jewels from the Tower of London.
On 9 May 1671, he, Lieutenant Parrot, Richard Halloway and his brother-in-law Tom Hunt (Maria's mother was Margaret Hunt), and a woman purporting to be Maria (but who might in fact have been a young actress named Jenny Blaine) disguised themselves as a parson and his wife. They visited Talbot Edwards, an aged ex-soldier and assistant Keeper of the Jewels, and 'Maria' pretended to faint to cause a distraction. Edwards unlocked the Crown Jewels and, to his amazement, was seized and held in the strongroom. Just as Blood and his accomplices reached the grounds of the Tower they were apprehended.
Imprisoned in the Tower, Blood requested and was granted a meeting with the King Charles II which took place on 12 May 1671 and Blood was released in July. On 1 Aug. 1671 he received a full pardon from the King and a grant of Irish lands worth £500 per annum. In light of his work as a secret agent, it was the view of Joseph Williamson (1633-1710) that he had made a good catch on the morning of 10 May 1671, for, as he put it:
God has made us Masters of Blood and [it] is of ten time ye value ... of the Crowne itself.
Epigramme
Upon Blood's attempt to
steale the Crown
by Andrew Marvell (1621-1678)

When daring Blood, his rents to have regain'd,
Upon the English Diadem distrain'd,
He chose the Cassock, surcingle, and Gown
(No mask so fit for one that robbs a Crown);
But his lay-pity underneath prevayl'd
And while he spar'd the Keeper's life, he fail'd.
With the Priests Vestments had he but put on
A Bishops cruelty, the Crown was gone.
Not long after all this, the English diarist John Evelyn (1620-1706) was invited to dine at the King's table. Evelyn, in an entry dated 10 May 1671, wrote:
Dined at Mr. Treasurer's, in company with Monsieur De Grammont and several French noblemen, and one Blood, that impudent bold fellow who had not long before attempted to steal the imperial crown itself out of the Tower, pretending only curiosity of seeing the regalia there, when stabbing the keeper, though not mortally, he boldly went away with it through all the guards, taken only by the accident of his horse falling down. How he came to be pardoned, and even received into favour, not only after this, but several other exploits almost as daring both in Ireland and here, I could never come to understand. Some believed he became a spy of severall parties, being well with the Sectaries and Enthusiasts, and did his Majesty services that way, which none alive could do so well as he; but it was certainly the boldest attempt, so the only treason of this sort that was ever pardoned. This man had not only a daring but a villanous unmerciful look, a false countenance, but very well-spoken, and dangerously insinuating.
At the beginning of the sixteenth century Sir John Holcroft (c.1485-1560) was lord of Holcroft Hall. His son Sir John Holcroft (b.c.1520) succeeded him. Shortly afterwards Holcroft Hall came into the hands of Ralph Calveley of Saighton, Cheshire. In 1642, the manors of Holcroft and Peasfurlong were in the possession of Sampson Erdwick and Anne Erdwick, widow. Ten years later Lt.-Col. John Holcroft (d.1656) and his wife Margaret were in possession after which, through their son Thomas, Thomas' daughters Eleanor and Margaret became coheiresses.
From British History Online Culcheth we learn that:
John's younger son Charles succeeded his brother Thomas (who died in 1667), but died without issue in 1672. It was probably on the death of Charles that Thomas Blood endeavoured to secure the manor of Holcroft as the right of his wife Mary, eldest daughter of Colonel John Holcroft. In a petition to the king he complained that to defeat him some of the Holcrofts had combined with one Richard Calveley 'to promote an old title . . . which title for this forty years hath been overthrown at law,' and further, 'about six years ago they hired several obscure persons out of Wales that went to the house of a gentleman, one Hamlet Holcroft, . . . and with a pistol killed him dead for not giving them possession . . . ; and some weeks since the said Richard Calveley being attacked by some of the sheriff's bailiffs . . . catched up a rapier and killed one of the said bailiffs dead on the place'
(printed by Mr. Rylands, op. cit. 19, 20, from S.P. Dom. Chas. II, cxlii, 19).
In 1679 Thomas Tyldesley (1657-1715) married Eleanor Holcroft (1654/5-1693), daughter and coheiress of Thomas Holcroft. By this marriage the Tyldesleys were successful in acquiring Holcroft Hall. The house was only sold on the death of Thomas' grandson, James Tyldesley (1719-1765). Peasfurlong went to the Standish family into which Eleanor's sister Margaret had married.
Although Blood spent his later years in comfort in a London house situated at the corner of Great Peter Street and Tufton Street, overlooking Bowling Alley (the house is illustrated in Old and New London: Vol. 4 by Edward Walford, pub. 1878), his fortunes were severely dented by a failed plot to discredit George Villiers, 2nd Duke of Buckingham (1628-1687) who was distantly related to Blood's wife, Maria. The Duke, through his mother Katherine Manners (d.1649), was the 20th Baron de Ros, while William Cecil (1566-1640), the grandson of Isabel Holcroft (d.1605/6), had been 17th Baron de Ros. Until this time, Thomas Blood and the Duke had been comrades in the manoeuvrings at Court. Blood, found guilty of blasphemy, confederacy and subornation, was fined heavily and imprisoned. With the help of friends, he gained his freedom on bail in July 1680 but imprisonment had so damaged his health that he died a few weeks later. He was buried in Tothill Fields, the additional burial ground for St Margaret's Westminster. So notorious had Blood become that his body was exhumed shortly after its burial to make sure that he really had died!
The Luttrell Collection of Broadsides in the British Museum includes "An Elegy on Colonel Blood, notorious for stealing the crown" in which will be found the lines:
"Thanks, ye kind fates, for your last favour shown,
For stealing Blood, who lately stole the crown."
There is an intriguing footnote. In his notes written in 1959 John Neptune Blood refers to a reference in 1681 to 'Charles Blood, a would-be informer,' presumably one of the Colonel's sons attempting to continue one of his father's more remunerative occupations.
---
Brigadier-General Holcroft Blood (c.1655-1707), Elizabeth Blood and Mrs Dorothy Cooke (b.c.1660)
The Colonel's younger son, Holcroft Blood (c.1655-1707), fought in the Third Anglo-Dutch War from 1672 to 1674 and held the office of Clerk of Crown and Peace for County Clare in 1679. He gained the rank of Cadet (a title later changed to Engineer) in the service of the French King Louis XIV's Guards and gained the rank of Captain of Pioneers in 1688 in the service of King James II. He fought in the Battle of the Boyne, 12 Jul. 1690 (1 Jul. 1690 old style), during which he was wounded, fought in the capture of Athlone and the Siege of Limerick. He then entered the service of King William III, gaining the rank of Captain in 1692 in the service of Colonel John Foulke's Regiment of Foot. He fought in the Siege of Venloo, as the Chief Engineer, and in the Battle of Blenheim, 13 Aug. 1704, during which he commanded the artillery under Marlborough after which he was raised to the rank of Brigadier-General. He fought in the Battle of Ramillies, 23 May 1706, a major engagement of the War of the Spanish Succession, as the commanding officer of artillery.
Holcroft's Last Will and Testament survives in which he leaves a bequest of forty shillings to his wife Elizabeth (previously Elizabeth Fowler) but his goods and annuity of an hundred pounds per annum to his mistress, 'my dear and intirely beloved friend Mrs Dorothy Cooke of the City of Dort in the province of Holland'. At that time the province of Holland was part of the Spanish Netherlands. The will confirms that he had one son, by Dorothy Cooke, 'my natural son Holcroft Blood an Annuity in The Exchequer on The Parliamentary funds, the sum of one hundred pounds per annum for ninety nine years and in case of his death before age or marriage, this said annuity to appertain and belong to his mother Dorothy Cooke.' The tale of Elizabeth's unhappy marriage to Holcroft and its breakdown is recounted in Divorced, Beheaded, Sold. by Maria Nicolaou.
Holcroft's son, Holcroft, was born in about 1700 and died in 1724.
---
Thomas Blood (1651-c.1675), Robert Blood (1626-1701) and the journey to America
Thomas, another of the Colonel's sons, died in Albany, New York, USA. He married Frances Delafaye (b.c.1651), daughter of Louis Delafaye. His and Frances' son Captain Edmund Blood was known to be living in Albany, New York in about 1734. Governor William Burnet, in a letter dated 16 Dec. 1723, speaks of a Blood receiving a commission from Lord Cartaret, and the record of this is said to have been in Vol. II of New York Commissions, which disappeared from the New York State Library in 1896. Burnet's letter was to Charles Delafaye, Secretary of the Lord's Justices of the Treasury, and shows that Blood was a son of Charles Delafaye's sister Frances probably the same person mentioned in Holcroft Blood's will as 'my cousin Edmund Blood, Lieutenant in my regiment'. Thomas Blood may be the first member of this branch of the Blood family to emigrate to the American colonies.
Indeed, Edmund may be the Edward Blood (active 1746) "a gentleman of Albany" who filed a will in July 1746:
In the name of God, Amen, July 16, 1746. I, Edward Blood, of Albany, Gentleman, being sick. I leave to my 4 cousins, Class, Johanes, Petrius, and Cornelius Vanderburgh, all of my estate, and I make them executors.
Witnesses Hans Hansen, Hendrich Roseboom, Jorian Hogan.
Proved before Myndert Schuyler, Esq., July 19, 1746.
and/or a Captain Edmond Blood who in 1734 witnessed an indenture involving Henry Holland (1661-1736).
There is no doubt however that Robert Blood (1626-1701), who was born in Ruddington, Nottinghamshire and married Elizabeth Willard (1633-1690) on 8 Apr. 1653 in Concord, Middlesex County, arrived much earlier, possibly with a cousin, James Blood (1605/6-1683) who died in Concord, MA. I am grateful to Garry Blood for correcting a number of dates and relationships above.
We have been unable yet to tie Robert into our branch of the Blood genealogy although it is an intriguing possibility than he could be related through Edmund Blood's son Robert (b.c.1570), younger brother of Captain Edmund Blood (1568-1640), or through an earlier association. It may be relevant to note that Ruddington, Nottinghamshire and Makeney, Derbyshire are only 20 or so miles apart.
The Ruddington Bloods are known, see Descendants of William Blood (1710), to have had links with Methodism and the Framework Knitters. For example, a group of Primitive Methodists was recorded meeting in Ruddington at the house of John Blood (1777-1833) and his family of twelve.
The Noyes Family history tells that Elizabeth Willard's father:
Major Simon Willard (1605-1676) came to New England in April, 1634, on the ship with Dolor Davis, his brother-in-law who married Margery Willard. He settled first at Cambridge, Massachusetts, where he lived for one year, receiving a grant of land August 4, 1634. He acquired a thousand acres of land along the Charles river and Boston town line, adjoining the farm of Dolor Davis, and had many grants of land from time to time. He was one of the founders and first settlers of Concord, and was the first deputy to the General court, elected in December, 1636, serving every year thereafter until 1664, with the exception of 1643-47 and 1648. He was elected in 1654 but declined to serve. He was a member of the council fifteen years, and for twenty-two years an assistant. He was given a patent by the General court in 1641 for trading with the Indians and collecting tribute from them. He was appointed magistrate, and during his life attended between seventy and eighty terms of the County court, his first term beginning November 28, 1654, his last April 4, 1678.
For forty years be was active in military life, and rose to the rank of major, commanding the provincial troops against the Indians. In both military and civil life he became one of the most famous men of the province, and it was he that led the expedition against the Narragansetts in 1655. He was also at Brookfield and Hadley in King Philip's war, leading the Middlesex regiment. The town of Lancaster invited him by a personal letter, dated February 7, 1658-9, to make his home in that town, promising land and privileges. He decided to locate in Lancaster and sold his Concord estates to Capt. Thomas Marshall of Lynn in 1659. His first home in Lancaster was bounded on two sides by the Nashua river, and commanded a superb view of the valley and surrounding country. He lived there twelve years, and in 1670-71 removed to the large farm in the south part of Groton, where in 1671-2 he served as chairman of the committee to seat the meeting-house, and in 1673 was chairman of the Groton selectmen. He had a splendid farm at Still River (now Harvard), and doubtless moved to Groton to be nearer his property.
He left Lancaster enjoying peace and good order, but King Philip's war was soon to devastate the country. He was one of the most conspicuous and honored men of his day, and he died April 24, 1676, at the close of King Philip's war, after having reaped his greatest triumphs. He was a stalwart Puritan, conscientious and of sound understanding, of brave and enduring spirit. He had wealth as well as honor, bringing to this country an ample patrimony, giving large amounts of land to his children and leaving 1300 acres, besides other property, at his death. He was buried April 27, 1676, and the inventory of his estate was filed later by his widow.
He married (first) Mary Sharpe, born 1614 at Horsemonden in England, daughter of Henry and Jane (Field) Sharpe, died before 1651, at which time Major Willard married (second) Elizabeth Dunster, baptised April 26, 1619, at Baleholt in the Parish of Bury, County Lancaster, England, daughter of Henry Dunster of that parish and sister of Henry Dunster, first president of Harvard college. Elizabeth (Dunster) Willard died about six months after her marriage, and Mr. Willard married for his third wife, in 1652, Mary Dunster, daughter of Robert and Mary (Garrett) Dunster, baptised December 15, 1630, at Bury, Lancashire, England, who had come to New England in 1652, and is believed to have been a niece or cousin of Elizabeth (Dunster) Willard, the second wife of Major Simon. (See N. E. H. G. Reg., Vol. 80, p. 93.) By his third wife Major Willard had eight children, and after his death, the widow, Mary (Dunster) Willard, married (second) July 14, 1680, Deacon Joseph Noyes of Sudbury, Massachusetts, and died December, 1715.
Robert and Elizabeth Blood had thirteen children: Mary (1655-1723), Elizabeth (1656-1734), Sarah (1658-1741), Robert (1659-1701), Simon (1662-1692), Josiah (1664-1731), John (1666-1689), Ellen (1669-1690), Samuel (1671-1740), James (1673-1738), Ebenezer (1676-1680/9), Jonathan (1679-1778) and Abigail (b.1679). Robert and Elizabeth are buried at Concord, Middlesex County, Massachusetts. Much of the history of the Concord Bloods is to be found in A History of the Town of Concord, Middlesex County, Massachusetts from Its Earliest Settlement to 1832, and of the Adjoining Towns, Bedford, Acton, Lincoln, and Carlisle by Lemuel Shattuck (1835).
Pagey Elliott (b.1913) grew up with dogs and horses in Lexington, where she was born. She graduated from Radcliffe College in 1935 and later bred Golden Retrievers and Connemara ponies, in Carlisle. In 1946, she and Dr. Elliott bought what they called the River Road Farm, a farmhouse and 64-acre parcel purchased from the estate of Mason Garfield, the grandson of President James A. Garfield. The house, dating back to 1701, was originally part of the Blood Farms, established by the Blood family who were Carlisle's original settlers. The property borders River and Skelton Roads, and extends to the Concord River in the back.
Later American Bloods include:
The Stanton and Bonner family genealogy, which has been extended, informs us that:
there were several families of Blood's living in the vicinity of Amsterdam, some came from New England, but most (Benjamin Paul included) were descendants of one Jeremiah Blood (c.1739-1813) of Blood Farm, Amsterdam, NY, who is said to have come from Ireland to Florida NY prior to the Revolution. The Irish-born British naval officer Vice-Admiral Sir Peter Warren (1703-1751) had a grant from the King of England of some 13000 acres in that area and sent his nephew, an Irish Co. Meath-born noble, Sir William Johnson (1715-1774) to manage it for him. Is believed that Jeremiah was among those coming over at Johnson's instigation.
We have been unable to tie Jeremiah Blood into the Irish Blood family tree as it is presently understood but we do know that Jeremiah Blood's will dated 17 Aug. 1811 mentions a wife Sarah, sons John and Robert, grandsons Jeremiah (of Robert) and William Allin Blood, and daughters Mary, Sarah and Mary.
---
Thomas Blood (1640-1726)
Thomas Blood (1640-1726), Dean Blood's second son, followed his father as landowner of Bohersallagh. His wife's surname was Davies and they had at least 8 children.
---
Matthew Blood (1676-1760) and Elizabeth Lucas (c.1676-c.1780)
A son of Thomas Blood (1640-1726), Matthew Blood (1676-1760) married Elizabeth Lucas (c.1676-c.1780), daughter of Henry Lucas and aunt of Dr. Charles Lucas (1713-1771). Henry Lucas' father, Lieutenant-Colonel Benjamin Lucas, was a Cromwellian officer who had been granted lands in Clare after service in the wars of the 1640s. Benjamin's great-grandson Charles was born in Ennistymon, County Clare which lies on the southern edge of the Burren, two miles inland from the Atlantic.
From an article entitled Irish Historical Mysteries: Edmund Burke and Charles Lucas, published under the copyright of the Centre for Irish Genealogical and Historical Studies, we learn that:
Charles Lucas, a tenacious and pugnacious political agitator ... of Cromwellian planter stock, enlivened Dublin, and it must be added, national politics in the 1740s with his campaign for municipal reform in the city and his revival of Molyneux's claims in support of Irish legislative independence. Lucas was very much a successor of both Molyneux and Swift, and a forerunner not only of the constitutional Nationalism of Grattan and Flood, but a pivotal figure in the transition to the Republican separatism later to be espoused by the United Irishmen. Dubbed the 'Wilkes of Ireland' despite being in business well before the English radical, Lucas made a considerable impact on Irish politics in his lifetime.
---
Matthew Blood (1730-1794) and Caroline Roe (c.1730-1805)
Named for his father Matthew Blood (1676-1760), Matthew Blood (1730-1794) married Caroline Roe (c.1730-1805), daughter of Andrew Roe jnr and his wife Frances Westropp. The Westropps were of English origin and settled in County Limerick in the mid-sixteenth century. The family married into the O'Callaghans of Clare and were large landowners in both Clare and Tipperary in the nineteenth century. Andrew Roe was the third son of Andrew Roe snr (d. 1714 or 1722) of Roe's Green (later Rosegreen; in Irish Faiche Ró). Roesborough too was named for the family. Andrew Roe snr, formerly a Dublin merchant, was the eldest son of James Roe (possibly a descendant of Queen Elizabeth's envoy to Turkey Sir Thomas Roe (c.1581-1644)) who was born in Kent but came over to Ireland in about 1645 as a member of Lord Inchiquin's Regiment of Horse.
A later member of the same Roe family, Mary or May Roe (1871-1950), daughter of Samuel Robinson Roe, was the mother of the Irish playwright Samuel Beckett (1906-1989).
Rosegreen, today, is home to the world renowned Ballydoyle Racing Stables. Ballydoyle has a tradition, which stretches back almost 50 years, as a nursery of classic excellence. Over that time the legendary Vincent O'Brien nurtured at Ballydoyle the careers of a legion of superlative racehorses, among them Ballymoss, Sir Ivor, Nijinsky II, The Minstrel, Alleged, Storm Bird, El Gran Senor and Coolmore's record-breaking Champion Sadler's Wells. Recent years have seen new chapters written in Ballydoyle's storied history, as Aidan O'Brien begins to carve out his own legend.
In 1724, Andrew Roe snr's eldest daughter, Margaret, married John Damer (1674-1768) of Shrove Hill, Co. Tipperary, the nephew and inheritor of the Irish estates of Joseph Damer (c.1629-1720). Joseph Damer had acted as Cromwell's agent in secret negotiations with Cardinal Mazarin (1602-1661), the chief minister of France, but after the restoration of Charles II Damer disposed of lands in Somerset and Dorsetshire and purchased estates in Ireland.
John Damer's brother Joseph Damer (1676-1736/7), MP for Dorchester (1722-1727) and for Tipperary (from 1735), was the father of Joseph Damer (1717/8-1798) raised to the peerage in 1753 as Baron Milton (1753), afterwards Earl of Dorchester (1792) who married Lady Caroline Sackville (d.1775), daughter of the Lionel Cranfield Sackville, 1st Duke of Dorset, PC (1688-1765), English political leader and Lord Lieutenant of Ireland. Joseph Damer is particularly associated with the reshaping of Milton Abbey and the creation of the village of Milton Abbas in Dorset, south-west England.
There is a reference to a daughter of Andrew Roe - Molly is a familiar form of Mary in Ireland - in A History of Irish Music by William H. Grattan Flood (1859-1928):
A favourite pipe tune in 1726 was Moll Roe (in Irish, Mall (Máire) Ruadh, or Red (haired) Mary), or Sweet Molly Roe, written in praise of Miss Molly Roe, the daughter of Andrew Roe, of Tipperary, County Tipperary. The song consisted of ten verses, each of which was written impromptu by ten bucks one night at the County Tipperary Clubhouse, in 1726. I have a long manuscript account of the circumstances under which this once very popular ballad was written, and communicated to a long since defunct magazine, in July, 1773, by Thomas Amory, the last of the assembled guests on the occasion. The concluding verse was as follows:
"Come, fill up in bumpers your glasses,
And let the brown bowl overflow,
Here's health to the brightest of lasses,
The queen of all toasts--Molly Roe."
The old Irish tune to which this song was set was introduced under the name Moll Roe in Henry Brooke's 'Jack the Giant Queller', in 1748, and it was also called Moll Roe in the Morning. O'Keeffe included it in his 'Poor Soldier', in 1783, and O'Farrell printed it in his now scarce work, 'A Pocket Companion for the Irish Pipes', in 1810.
Upon his marriage to Caroline Roe, Matthew received what his son George Blood described as a 'liberal dowry', but through mismanagement this resource was soon lost. After moving from County Clare, to County Limerick and finally to Dublin, Matthew Blood was forced, through the pressure of his creditors, to leave Ireland and, in hope of better things, to move to London. Many of Matthew and Caroline's seven children were farmed out to Irish relations.
When in London, Matthew's modest income as a merchant's clerk was supplemented by Caroline taking in needlework, assisted by their daughters Betty and Mary. Another daughter Frances procured employment drawing and painting flowers and worked on some of the plates for Flora Londinensis: Or plates and Descriptions of Such Plants as Grow Wild in the Environs of London: With their Places of Growth, and Times of Flowering; Their Several Names according to Linnaeus and Other Authors by William Curtis (1746-1799).
Matthew and Caroline returned to Ireland in 1785/6 and, through the good offices of an old school friend Henry Upton, Matthew found a position in the Prerogative Office in Dublin which, according to George Blood, he held until his death in August 1794.
---
Lieutenant George Blood (1762-1844), Elizabeth Deborah Blood (c.1770-1856) and Frances Blood (1758-1785)
Matthew Blood's son, Lieutenant George Blood (1762-1844) who married Elizabeth Deborah Blood (c.1770-1856), had an older sister, Frances Blood (1758-1785) (known as Fanny), who was about the same age as Mary Wollstonecraft (1759-1797), best known for A Vindication of the Rights of Woman with Strictures on Political and Moral Subjects (London: J. Johnson, 1792).
see also: Memoirs of the Author of a Vindication of the Rights of Woman by William Godwin.
In 1774, Mary's family moved to Hoxton, London and here she was introduced to Fanny Blood by a neighbouring couple, the Clares, who were childless and eager to nurture deserving young women. The Bloods had fallen on hard times, as had the Wollstonecrafts - Mary's mother Elizabeth Dickson was, like the Bloods, Irish-born. Initially, Mary lived with the Blood family and worked with them to earn enough for their common needs.
Valerie Patten writing about Mary Wollstonecraft suggests that to the sixteen-year-old Mary the eighteen-year-old Fanny was sophisticated, elegant and accomplished. The significance of the relationship between them is clear from a letter Mary wrote to Jane Arden:
I enjoyed the society of a friend, whom I love better than all the world beside, a friend to whom I am bound by every tie of gratitude and inclination: To live with this friend is the height of my ambition
However, her wish to take on a more independent role as provider for her sister Elizabeth (Eliza) - fleeing a failed marriage - and her close friend Fanny led her to make plans to rent rooms together.
A first attempt to set up a school in Islington soon failed. Mary, Eliza, a second sister Everina and Fanny set up a second school in Newington Green.
In Her Own Woman - The Life of Mary Wollstonecraft, Diane Jacobs writes:
Just outside of London, Newington Green was a pastoral community filled with orchards, cornfields, and splendid seventeenth-century mansions surrounding a pretty green. On the north corner of the green stood the Unitarian Church, defiant in its plainness. Like Hoxton, Newington Green abounded in religious Dissenters, ranging from fervid Millennialists, preoccupied with the literal scripture, to Unitarians, who rejected miracles and demanded social change. They gave up sugar, for instance, to protest slavery. Though they scorned pleasure for its own sake, Dissenters, as much as Anglicans, valued success and affluence. The Dissident academies were England's finest. Dissident scholars became lawyers or businessmen or doctors, or they opened newspapers to spread their ardor for change.
So Mary began meeting people bent on social improvement, from Mrs. Burgh and her outgoing nephew Mr. Church (whom Mary dubbed "Friendly Church") to the neighborhood celebrities: Unitarian clergyman and philosopher Richard Price; Quaker doctor and philanthropist John Coakley Lettsome; Anglican clergyman and author John Hewlett. Everyone welcomed the bright new teachers, particularly Mary, who made a point of distinguishing herself from the rest.
In Jan. 1785, Fanny Blood sailed to Portugal to marry her long-time suitor Hugh Skeys (b.c.1758), wine merchant of Dublin and Lisbon, on 24 Feb. 1785.
And then Mary suffered. Recently, she'd taken Fanny for granted. Now her old passion returned, and she missed all Fanny's endearing habits, the sad songs she sang, her soothing encouragements. Mary's charm might win her new friends, but only Fanny loved her as much when she was spiteful as when she was clever. Lonesome for Fanny, Mary grew depressed, physically ill, and morbid. "My harrassed mind will in time wear out my body," she informed Fanny's brother. And: "I have no creature to be unreserved to, Eliza and [Everina] are so different that I could as soon fly as open my heart to them."
George moved from London to Dublin on 18 Jun. 1785.
When Mary heard that Fanny was pregnant she became concerned for her friend who she knew to be suffering from consumption. Despite the change of surroundings Blood's health deteriorated further, and Wollstonecraft left the school and followed Blood to nurse her. After thirteen days at sea Mary arrived in time for Fanny's labour and her baby's birth. Both mother and baby were dead within days.
Mary despaired:
I have lost all relish for pleasure, and life seems a burthen almost too heavy to be indured ... My constitution is so impaired, I hope I shan't live long.
George was at that time travelling, at Fanny's suggestion, from Waterford to Lisbon to take up a position with the English Consul at Setúbal, about 18 miles from Lisbon. Sadly, he arrived the day after his sister's burial.
Fanny's death devastated Wollstonecraft and her relationship with Fanny provides inspiration for aspects of her first novel Mary: A Fiction (London: J. Johnson, 1788). Fanny's parents returned to Ireland, a journey financed in part by the 10 guineas earned from the publication of Mary's first book Thoughts on the Education of Daughters (London: J. Johnson, 1787).
Mary took up the position of tutor to the children of Lord Robert King, 2nd Earl of Kingston (1754-1799) and Lady Caroline King (c.1754-1823) (née Fitzgerald) - from 1797, when her husband inherited his Earldom, the Countess of Kingston.
The Kings lived in a castle near Cork and Caroline's fortune (via her own mother) had made them perhaps the richest family in Ireland. Mary continued to write to George and, when the King family visited family relations in Dublin, Mary would use this opportunity to visit the family of her dead friend.
In the opinion of Claudia L. Johnston, writing in The Cambridge Companion to Mary Wollstonecraft, her correspondence with Fanny's brother George, 'best charts Wollstonecraft's love affair with the Blood family.'
Mary was dismissed from her position by Lady King in Aug. 1787.
On 18 May 1798 the Earl was tried by his peers in the Irish House of Lords, and his son Robert Edward King (1773-1854) at the Cork Assizes, for the murder of Colonel Henry Gerald FitzGerald (d.1798), for seducing the Earl's daughter Mary. Both were acquitted as no witness would come forward.
Mary Wollstonecraft's influence on the impressionable Margaret (1773-1835), against which Lady King was reacting in Aug. 1787, was long-lasting. Margaret Mountcashell, as she became after her marriage to 'one of the drearier Ascendancy earls, rejected the divide-and-rule policy of London, defined herself as Irish (even down to wearing patriotic green stockings), and backed the United Irishmen and their policy of political separation from the mainland.'
Fanny Imlay (1794-1816), Mary's daughter by the American entrepreneur Gilbert Imlay (c.1754-1826), to whom she was not married, was named after Fanny Blood. Mary's daughter by the radical anarchist philosopher William Godwin (1756-1836), to whom she was married, Mary Wollstonecraft Godwin (1797-1851), became the second wife of the poet Percy Bysshe Shelley and is best remembered today for her Gothic novel Frankenstein: or, The Modern Prometheus (1818).
Although his relationship with the Holcroft family mentioned earlier in connection with the notorious Colonel Thomas Blood (c.1618-1680) is unclear, this is the right moment to introduce Thomas Holcroft (1745-1809) who, like William Godwin, was a key figure in the radical movement of the 1790s. He became a teacher in a small school in Liverpool, then failed in an attempt to set up a private school of his own, before becoming a prompter in a Dublin theatre. In 1765 he married his cousin, the half-sister of Colonel Charles Marsack of Caversham Park who had 'made his money' with the East India Company. Recognised by Coleridge as an energetic proponent of atheism, and pronounced by William Godwin as one of his four principal oral instructors, Holcroft and his novels, can be seen as the missing link between the explicitly feminist novels of Mary Wollstonecraft, Mary Hays and Charlotte Smith, and the explicitly political, speculative novels of William Godwin and Robert Bage.
Fanny Holcroft (1780-1844), Thomas' daughter and later the step-daughter of the Irish-born English dramatist James Kenney (1780-1849), was a novelist, translator and music teacher. She is the author of the noted Romantic anti-slavery poem, The Negro (1797). Of her novel 'Fortitude and Frailty', an 1817 reviewer wrote:
... we think we have said enough to shew that if the talents of Miss Holcroft will not place her on a level with Miss Edgeworth, or the Miss Porters, she is superior to many other writers of the day in the same kind who enjoy a greater share of popularity.
Despite Mary Wollstonecraft's poor opinion of George Blood's intellectual powers - she told him not to read books above his capacities - by 1794 he had advanced to become Secretary and Accountant of the Associated Irish Mine Company, a position he would hold until 1812.
The company was established c.1787 by Edward Hawkins (of Congleton), Abraham Mills (of Macclesfield), William Roe (eldest son of Charles Roe (1715-1781), an English industrialist who played an important part in establishing the silk industry in Macclesfield, Cheshire and later became involved in the mining and metal industries) - and others, as a subsidiary of Roe and Son, the company's principal concerns being copper mining in the Wicklow Hills and particular mines located at Cronebane and Tigroney. Copper was used to sheath the admiralty's wooden ships of war in order to prevent the growth of seaweed and barnacles and to prevent boring by worms. This increased the speed and manoeuvrability of the vessels.
George Blood's involvement with the Associated Irish Mine Company ended about the time, 1811, that the Williams Brothers of Perran-ar-Worthal, Cornwall acquired the lease of Cronebane and Tigroney mines.
There is no evidence that Andrew or Caroline Roe of Tipperary were in any way related to Charles or William Roe.
George and his wife, Elizabeth Deborah, share Thomas Blood (1640-1726) as a common great-grandfather.
Thomas Blood (1640-1726), m. Davies
Mark Blood (b.1677/85-1751), m. Davis
Matthew Blood I (1676-1760), m. Elizabeth Lucas
Neptune Blood, m. O'Neill
Matthew Blood II (1730-1794), m. Caroline Roe
Elizabeth Deborah Blood (c.1770-1856)
Lieutenant George Blood (1762-1844)
---
Bindon Blood JP, FRSE, DL (1775-1855), Ann Burton, Harriet Bagot, Maria Hinckley (b.c.1808) and Cranagher
Thomas Blood (1673-1730), son of Thomas Blood (1640-1726) and older brother of Matthew Blood (1676-1760) and Mark Blood (b.1677/85-1751), heads the line leading to Bindon Blood JP, FRSE, DL (1775-1855).

Bindon acquired the nickname 'The Vampire' because of his habit of out-bidding other antiquarians for the sole sake of hoarding and withholding rare books [information provided by Bob Blood].

The family name of Bindon originated with Elizabeth Bindon (1750-1798), the wife of Colonel William Blood (1748-1784), known as Young Will of Roxton", another direct descendant of Thomas Blood (1640-1726). Elizabeth was the daughter of Nicholas Bindon and Elizabeth French (or ffrench). Nicholas was the son of David Bindon (c.1650-1733) (MP for Ennis 1713-1727: dates taken from History of the Irish Parliament) and Dorothy Burton, daughter of Samuel Burton of Buncraggy. The Bindon family were influential and substantial land holders in the counties of Limerick and Clare. In Clare alone they held the townlands of Cranagher, Winterage in the Burren, a bleaching mill in Clonlara and Clooney.

Nicholas was the brother of portrait painter and architect Francis Bindon (c.1698-1765), the only Irish artist other than Charles Jervas to study at Godfrey Kneller's Academy of Painting and Drawing, London and remembered for his most famous portrait that of Turlough O'Carolan (1670-1738), the blind harpist. The painting, only recently attributed to Bindon, hangs in the National Gallery of Ireland and is the only known portrait of Carolan to have survived. Other portraits include those of Archbishop Hugh Boulter, Thomas Sheridan, Archbishop Charles Cobbe, Dean Patrick Delaney, and four portraits of his friend Dean Swift (1667-1745). Dean Swift, cousin of Jonathan Swift, described Francis Bindon as "the greatest painter and architect of his time in these kingdoms".

In his will, Francis left Clooney House to Nicholas.

A second brother, Samuel Bindon (1680-1760 or 67) was the MP for Ennis (1715-1727-1760) and lived at Templemargaret, County Limerick, a third Thomas Bindon (1685-c.1741) was Dean of Limerick while a fourth, David Bindon (c.1687-1760), was a writer on economic affairs and MP for Ennis between 1731 and 1760.

Members of the Bindon family also appear frequently in the list of Justices of the Peace, County Clare, Ireland.

Bindon Blood, who was High Sheriff of County Clare in 1819, married three times.

Ann Burton, his first wife who he married in 1796 was a first cousin. They would have six children. Ann's mother, Jane Burton (1743-1820) (née Blood), was the older sister of William Blood (1748-1784), known as 'Young Will of Roxton'. Their father was William Blood (1720-1791), known as "Old Will of Roxton".

'Old Will's' marriage was not uneventful. William Blood (1720-1791) who fell very much in love with Miss Chadwick, on approaching her father, was refused her hand because Mr. Chadwick objected strongly to County Clare and to Clare men. Thereupon William together with some friends and followers attacked the Chadwick house and carried off the young lady, marrying her the next morning. Unfortunately, Mr. Chadwick, who defended his house with resolution, was shot dead, either in the attack or in the pursuit afterwards, during which it is said a great deal of shooting took place.

One of Old Will's grandsons, Thomas Blood (1777-1850), was a noted artist-engraver. In April 1808, a partnership between the engravers William Ridley (1764-1838), William Holl snr (1771-1838) and Thomas Blood (described as historical and portrait engravers, of Plaistow, Essex) was dissolved.

A particularly fine example of Thomas' work is a colour print entitled Marc Brunel's Thames Tunnel (1827). Sir Marc Isambard Brunel (1769 -1849) was at the forefront of civil engineering and his most remarkable undertaking was the Thames Tunnel from Rotherhithe to Wapping, for which he used the tunnelling shield he patented in 1818. This was a large iron box divided into 36 separate cells, each containing a single worker who dug at the face in front of them. The shield was pushed forward through the soft clay as digging progressed and the tunnel was lined with bricks. Construction began in 1825, but was not completed until 1843, partly due to the workings being totally flooded in 1828, causing the project to be abandoned for several years. 50,000 people walked through the tunnel on the day it opened. Today the twin tunnels are used by the London Underground as part of the East London Line.

Lord Byron, for whom being a celebrity meant involving others in the construction and promotion of a public image, in the week that he began The Corsair, corresponded with the magazine's editor, James Asperne (1757-1820), who was keen to publish a portrait. But Byron declined to sit for the artist Asperne suggested and so Thomas Blood engraved a version of an existing portrait by Richard Westall. The engraving was published on the same day as The Corsair, 1 February 1814. It seems to have been produced without Westall's permission, and takes drastic liberties with its source. Blood's engraving takes Byron's head from his 1813 portrait and bolts it onto a completely different body. He moves Byron's body from its three-quarter turn into a frontal view, replaces the single-breasted jacket with a double-breasted coat, covers Byron's throat with a white cravat and substitutes large flamboyant collars for the small ones in the painting. Byron's neck ends up unrealistically elongated, and his body much fuller than in the original. Blood's casual emendations exemplify the troubling loss of control over his public image that Byron experienced when he became a celebrity. (see 'Nourished by that Abstinence': Consumption and Control in The Corsair by Tom Mole)

In 1805, Thomas married Sarah Thornthwaite (d.1856), daughter of Thomas Thornthwaite (a tailor who lived at Paternoster Row, London) and sister of Hannah Pattisson (née Thornthwaite - Hannah married William Henry Ebenezer Pattisson in 1800). The farmhouse of Wymondhouses, at the foot of Pendle Hill, near Clitheroe, Lancashire, had been purchased by Thomas Jollie (or Jolly) (1629-1703), the famous Dissenting minister who built a meeting-house (chapel) there in 1688. The property passed to his grandson and namesake, who died in 1764, and then in 1773 passed to another Thomas Jollie who died in 1794. In 1809, the farm passed to Jollie's nephew and heir Thomas Thornthwaite, finally passing in 1809 to his two daughters, Sarah Blood and Hannah Pattisson, who sold it to James Bury of Sabden, Clitheroe, Lancashire, a calico printer. The chapel at Wymondhouses was used until 1869 and was demolished in the late 19th century.

Bindon Blood married Harriet Bagot, his second wife, in 1809 and they had five children (the last born in 1817). Harriet was the daughter of Christopher Bagot of Nurney, County Kildare and the sister of Bindon's land agent, Charles Hervey Bagot (1788-1880).

Bindon married his third wife, Maria Hinckley (b.c.1808), daughter of Simon Hinckley, possibly while he was living in Edinburgh. He and Maria were to have five children. His and Harriet Bagot's last child, William Bindon Blood (1817-1894), was educated in Edinburgh before returning to Ireland to take a degree at Trinity College, Dublin.

It is interesting to discover that the last Governor of Plymouth Colony, Thomas Hinckley (1619-1706) was baptised in Hawkhurst, Kent and that his father, Samuel Hinckley (c.1600-1663) was born in Tenterden, Kent, as was Bindon's third wife, Maria Hinckley.

On 6 Apr. 1829, Bindon Blood was elected a Fellow of The Royal Society of Edinburgh. His proposer was the mineralogist Thomas Allan FRSE, FRS (1777-1833) who took up banking for his profession, but is remembered today for his contributions to mineral science and by the mineral 'Allanite' named for him in 1810 by Thomas Thomson. As to his profession, Bindon Blood is described on the proposal form as being of 'independent means; book collector'. The entry also confirms that he resided in Edinburgh from 1829 to 1842, most probably partly to get away from the deteriorating economic conditions in Ireland. In 1856, shortly after his death, his collection of books and coins was sold at Sotheby's for £17,000.

In 1934 Major-General Sir Bindon Blood (1842-1940) wrote:

[Some of the land acquired by Capt. Edmund Blood] descended to me on my father's death in 1894. I remained about 10 years after my father's death, and then sold my property under the Act of 1903, commonly called 'The Wyndham Act'. My cousin, Charles Newman Blood (1887-1961), [son of Bagot Blood (1845-1897), grandson of Bindon Blood (1775-1855)], still lives in Co. Clare and represents the senior branch of the family there [all other members of this branch and of that generation having died before 1934].

James Frost's article The History and Topography of the County of Clare tells us that in about the year 1712, the Earl of Thomond made a letting for ever, of 'Cranagher' to Nicholas Bindon, Esq., at the yearly rent of £19. It is likely, therefore that the property was inherited by Bindon Blood (1775-1855) through his mother Elizabeth Bindon from her father Nicholas Bindon.
| | |
| --- | --- |
| | Very Rev. Neptune Blood (c.1595-1692), of Kilnaboy Castle and at Bohersallagh, County Clare |
| | Thomas Blood (no dates), of Kilnaboy Castle and at Bohersallagh, County Clare |
| | Thomas Blood (d.1730), of Cahirnemoher, County Clare, and Bohersallagh, County Clare, son of Thomas |
| | William Blood (d.1791), 'Old Will of Roxton', County Clare, son of Thomas |
| | Colonel William Blood (1749-1784), 'Young Will of Roxton', County Clare, son of William |
| | Bindon Blood (1775-1855), occupant of Cranagher and Roxton, County Clare, son of Colonel William Blood |
| | William Bindon Blood (1817-1894), occupant of Cranagher, son of Bindon Blood |
| | Major-General Sir Bindon Blood (1842-1940), occupant of Cranagher, son of William Bindon Blood |
Notes:
---
Bridget Blood (1795-1833/9), 'Biddy the Beautiful'
Bridget Blood was the daughter of Neptune Blood (b.c.1760/70) and Ellen Blake. Neptune (b.c.1760/70) was the grandson of Mark Blood (b.1677/85-1751) the youngest brother of Matthew Blood (1676-1760). We met earlier another of Mark Blood's grandchildren, Elizabeth Deborah Blood (c.1770-1856) who married her second cousin Lieutenant George Blood (1762-1844).
Bridget Blood, also known as 'Biddy the Beautiful', married John Gallwey of Killarney, County Kerry on 19 Jun. 1819. Their second son Lieutenant-General Sir Thomas Lionel Gallwey married twice, his second wife being Alicia Dorinda Lefanu (née MacDougall). Thomas and Alicia's son Lt.-Col. Sir Henry Lionel Gallwey (1859-1949), who changed his surname to Galway and was Governor General of Southern Australia from 1914 to 1920, married Baroness Marie Carola Franciska Roselyne d'Erlanger (1876-1963) (née Blennerhasset), daughter of Sir Rowland Blennerhasset, 4th Bart., the Catholic political writer and historian, and the celebrated German blue-stocking and wit, Countess Charlotte de Leyden, author of the standard biography of the French-speaking Swiss author Madame de Staël (1766-1817) who influenced literary tastes in Europe at the turn of the eighteenth and nineteenth centuries.
Marie Carola Franciska had married first the French-born Baron Raphael d'Erlanger (d.1897), of the famous German banking family, who built his own laboratories at the University of Heidelberg and occupied the Chair of Biology, but died leaving his wife with two small children. Before marrying Henry Gallwey, she was the object of the affections of Robert Falcon Scott (1868-1912), better known as Scott of the Antarctic.
Thomas and Alicia's daughter Ellen Gallwey (c.1860-1922) married Sir Francis John Montague-Wortley-Mackenzie, 2nd Earl of Wharncliffe.
Bridget and John's seventh child, Mary Theresa Gallwey (1833-1906), married the artist Charles Augustus Henry Lutyens (1829-1915). Mary and Charles were the parents of Edwin Landseer Lutyens OM, KCIE, PRA, FRIBA, LLD (1869-1944). Edwin's middle name Landseer arose from Charles' friendship with Sir Edwin Henry Landseer. Lutyens was a leading twentieth-century British architect who is known for imaginatively adapting traditional architectural styles to the requirements of his era. He designed many English country houses and was instrumental in the design and building of New Delhi, India.
Two years after she proposed to him and in the face of parental disapproval, Lady Emily Lytton (1884-1964), third daughter of Edward Bulwer-Lytton, 1st Earl of Lytton (1803-1873), a former Viceroy of India, married Lutyens on 4 Aug. 1897 at Knebworth, Hertfordshire. They had five children but the union was largely unsatisfactory, practically from the start. The Lutyens' marriage quickly deteriorated, with Lady Emily turning her interest to theosophy and Eastern religions and a fascination, emotional and philosophical, with the guru Jiddu Krishnamurti (1895-1986).
The couple's daughter Elisabeth Lutyens (1906-1983) became a well-known composer; another daughter, Mary Lutyens (1908-1999), became a writer known for her books about Krishnamurti. A third daughter, Ursula Lutyens, married Matthew White Ridley, 3rd Viscount Ridley and had a daughter and two sons, Matthew White Ridley, 4th Viscount Ridley and Nicholas Ridley (1929-1993), cabinet minister under Margaret Thatcher (b.1925).
Nicholas Ridley was the father of Jane Ridley, Professor of History at the University of Buckingham. He was also the uncle of scientist and broadcaster Matt Ridley (b.1958), now the 5th Viscount Ridley.
Bridget Blood's older brother Lieutenant Neptune Blood (1791-1829) married Frances Mary Hannah Lathom. Their daughter Frances Ellen Blood (1815-1886) was painted by François Théodore Rochard (1798-1858).
French-born François Théodore Rochard joined his older brother Simon Jacques who was already well-established in London as a portrait artist. The brothers attracted a fashionable clientele which included royalty. François Théodore exhibited at the Royal Academy, Society of British Artists and New Watercolour Society, becoming a member of the latter in 1835.
The miniature was painted on ivory in July 1833, seven months before Frances' marriage to Ashburnham Henry Bulley (d. 1888) (son of Ashburnham Bulley and Jane Beloe, daughter of the Rev. William Beloe (1758-1817), Prebendary of St Paul's, author and translator of Herodotus). Ashburnham Bulley held the office of Chief Clerk of the Exchequer and was the discoverer of forgeries of Exchange bills produced by Beaumont-Smith, a senior clerk at the Exchequer Office - Beaumont-Smith was convicted and sentenced to be transported for life to Van Dienman's Land, now called Tasmania.
Frances and Ashburnham had three sons and four daughters. One of the sons may be the artist Ashburnham H. Bulley (possibly b.1846).
---
William Blood (1797-1831), Marianne Charlotte Blood (1816-1900) and Applevale
It has been believed generally that Bohersallagh was renamed Applevale by Neptune Blood (1672-1744), after its fruitful apple orchards.
However, John Neptune Blood's notes suggest otherwise:
Burke's Landed Gentry (BLG) states, as did General Sir Bindon Blood in his 'Four Score Years and Ten', that 'Bohersallagh' was renamed 'Applevale' (c.1730), but others disagree and say it is 'Roxton', a much older house with traces of former defences, that is the original 'Bohersallagh'.
Although no research available at this time confirms which property was renamed, it is worth mentioning that the two parcels of land on which Applevale House and Roxton House stand share a common boundary as the Ordnance Survey Map (1836 to 1846), on the Buildings of Ireland website, confirms.
In his article, entitled 1798 Rebellion in County Clare, Tony Downes of the Clare Local Studies Project writes:
By early January 1799, reports were reaching Dublin of a series of 'outrages' in several parts of Clare [carried out by the United Irishmen who actively recruited in Clare]. These seem to have been triggered by the recent switch to grazing on the part of the landlords, which deprived tenants of badly needed land for tillage. Tenants reacted violently, attacking the stock and estates of their landlords - houghing cattle, cutting down trees, etc. Among the first targets were Edmond Armstrong of Lemenagh, Bindon Blood (1775-1855) of Applevale, Edmond Powell of Roughan, Kilnaboy, and Thomas Crowe, J.P., Ballyvaskin, who between them had some 17 animals houghed and stabbed. As the attacks increased in number and severity, large rewards were offered for information leading to the conviction of the culprits.
Once the court martials had finished their business (c.Mar. 1799), the story of the rising in Clare comes to an end. The United Irishmen in the county were not yet finished however, and in 1800 it was considered advisable to station a detachment of soldiers in Ennistymon, where it was felt their presence would awe the disaffected and reassure the loyalists. In 1803, a spy in the county reported that he had found men giving an oath which they called the "finisher", each known to the other by a special handshake. The grievances which led to the disturbances remained, and continued to trouble the county until the final resolution of the land question almost a century later.
The article Brew In Africa mentions Richard Brew of Ennis, Co. Clare, and gentleman, living in 1745, who was in partnership with Nicholas Bindon. Brew and Nicholas Bindon built a brewery in 1737, of which Richard was manager on £10 per annum salary. The partnership was dissolved in 1743. The intermingling of the Brew, Bindon and Blood families was extensive as were their connections with the Adams and Greene families. Richard Brew, the brewer, had a son also called Richard who married Ellin, daughter of John Chartres of Clonderalaw. Richard and Ellen's son, Richard Brew, married Alice Adams. Alice was the sister of Rebecca Adams (1757/64-1802) and daughter of Abigail Blood, who was a sister of Matthew Blood (1730-1794). Richard and Alice's daughter, Rebecca (1787-1871), married William Greene on 2 Oct. 1808.
Abigail Blood married twice. Her first husband was Robert Greene and her second Joseph Charles Adams (1720/35-1790), who was the son of William Adams (1690/1700-1748) and Anne Blood (c.1700-aft.1745). Anne was the daughter of Thomas Blood (1673-1730). Abigail and Joseph's daughter Rebecca Adams (1757/64-1802) married Chartres Brew (1756-1819). Chartres and Rebecca both died at Applevale. Chartres' daughter Alice appears to have been married on 2 Oct. 1808 from Applevale to Patrick Molony of Cregg. This may have been a joint wedding with that of Rebecca (1787-1871) and William Greene (William and Rebecca were first cousins once removed). Alice's sister Jane married Michael Greene (they were also first cousins once removed).
Alice and Jane's brother Chartres Brew (1815-1870) was a Gold commissioner, Chief Constable and judge in the Colony of British Columbia, later a province of Canada. Brew's name was conferred on two mountain summits in British Columbia, both named Mount Brew. The higher one at 2891m is located just south of the Fraser Canyon town of Lillooet, and which is the second-highest in the Lillooet Ranges after Skihist Mountain. The other is just east of Likely, British Columbia in the Cariboo district, 2057m, adjacent to Quesnel Lake.
The Clare Journal of January 24, 1831 reported the circumstances of William Blood's death in some detail:
"We have this day to record the perpetration of as deliberate and cold-blooded a murder as perhaps ever was committed. On Friday evening last between 7 and 8 o'clock, four men with their shoes off, without any disguise, entered the house by the back door of Mr. William Blood, passing through the kitchen or small room or pantry immediately near in which was a man-servant in the act of cleaning the things which had been in use at dinner. This man they instantly seized and threatened to murder if he did not lead them to the room in which his master was sitting. The man, as a matter of course, was obliged to comply Mr. Blood seized the fire shovel with his right hand and with his left opened the door which he again instantly shut on observing the strange men. Before his left hand was from the handle of the lock, one of the men fired through the keyhole and wounded Mr. Blood's left hand. Mr. Blood retreated to a small closet from which a door gave him free access to the back yard. Five others of the party were waiting outside, one of whom knocked him down with a scythe. The head of the unfortunate gentleman presented in the morning a most frightful appearance. It was literally broken to pieces and the brains scattered about."
The Clare County Library article entitled Murder of William Blood at Applevale, Corofin continues:
William Blood was a forty seven year old bachelor and a popular magistrate. He was regarded by his tenant as a fair landlord. Moreover he belonged to a family which had been in the district for over two hundred years. His murder therefore caused great alarm among the landlord class and many of them left their homes and fled into the towns for safety. The Government, too, took serious notice and the Lord Lieutenant, after a tour of the county, suspended the 'habeas corpus' Act and flooded North Clare with constabulary. Substantial rewards were offered for information and two of the murderers were quickly apprehended. One of them, Patrick Connors, had been in Mr. Blood's employment at the time of the murder, and apparently had no higher motive for his connivance in the affair than simple robbery. They were hanged in June, 1831. Four others, including two brothers, followed them to the gallows on March 1, 1832. All the executions were carried out in public at Corofin within sight of the Blood residence at Applevale.
Although described above as being a bachelor, William Blood did father a daughter, Marianne (or Maryanne) Charlotte Blood (1816-1900), who he had acknowledged. William is buried in the churchyard of Saint Catherine's Church, Corofin, which is now the site of the Heritage Museum.
Flan Enright's article Pre-famine Clare - Society in Crisis offers a more immediate explanation for the murder which we paraphrase below:

There was severe distress during the spring and summer of 1830. Potatoes quadrupled in price despite the best efforts of relief committees. Hard pressed labourers borrowed heavily from farmers in order to survive. The farmers had no confidence in the ability of the insolvent labourers to re-pay their debts. The The Terry Alts, a secret society of labourers, instituted a campaign of terror against landlords, their agents and stock masters. One of the landlords who was terrorised from his estate in 1831 was John Vandeleur of Ralahine [see note below about The Ralahine Commune]. He had more reason for leaving than most of the others. His trusted agent, a Scot named Hastings, was brutally murdered by the Terries. He had a reputation for being hard on the labourers. Vandeleur decided to hand over his demesne with its troublesome workforce to an Owenite experiment.

Note:
The Ralahine Commune was a co-operative society founded in 1831 on the estate of John Vandeleur at Ralahine, County Clare. In an attempt to keep his tenants away from secret societies like the Ribbonmen, he brought a socialist named Edward Thomas Craig from England to advise him on the establishment of the commune, which came into existence on the 7th November 1831 but finally collapsed in 1833, due almost entirely to Vandeleur's reckless lifestyle and his gambling habit.
---
Matthew Henry Smyth Blood MD (1806-1883), Marianne Charlotte Blood (1816-1900) and the journey to Australia
Matthew Henry Smyth Blood MD (1806-1883) married Marianne Charlotte Blood (1816-1900), the illegitimate daughter of William Blood (1784-1831). Several children were born to them in Corofin [information provided by Robert Finlay of Mitcham, South Australia, a descendant of Dr. Matthew Henry Smyth Blood]. The whole family emigrated from Corofin in late 1847 and arrived in South Australia on board the Success. Matthew, who was the first medical doctor in Kapunda, was a keen amateur photographer, said to submit most of his friends to the ordeal of being photographed, and was mayor of Kapunda when the Duke of Edinburgh visited the town and surrounding mines in 1867. Part of the town of Clare, in the nearby Clare Valley, the great wine-producing area in South Australia is called Inchiquin. One sees Inchiquin Port Wine in every bar in South Australia. [see more about 'Irish' wine here.]

Emigration to South Australia only began in the 1840s and was much encouraged by Charles Hervey Bagot (1788-1880), son of Christopher Bagot and Catherine Clibborn (married c.1777), land agent for Bindon Blood (1775-1855) who then lived at Rockforest, Co. Clare and who was supervisor of the Burren road system. Bindon Blood's second wife was Charles' sister Harriet Bagot.

Bagot chartered a boat, the Birman, and in charge of 224 emigrants landed in Adelaide in Dec. 1840. His son, Edward Meade Bagot (1822-1886), also called "Ned", discovered copper at Kapunda. Several North Clare families, probably prompted by Bagot, settled in the district - Kerin, Canny, Linnane, Davoren, etc. and all have descendants there today.

Edward Meade Bagot won the contract to build a section of the first transcontinental telegraph line from Port Augusta (on the south coast) to Port Darwin (on the north coast) supervised by Charles (later Sir Charles) Todd. The story of this remarkable achievement is told in The Singing Line by Alice Thomson. Alice is the great-great granddaughter of Charles and his wife Alice, after whom Alice Springs is named. Charles and Alice Todd's daughter Gwendoline married the physicist William Henry Bragg, and was mother of William Lawrence Bragg, both of whom shared the Nobel Prize in Physics in 1915.

According to Alice Thomson the provisioning of the builders of the line was put into the hands of Harley Bacon and William Blood (almost certainly William Frederick Smyth Blood (1839-1885), son of Matthew Henry Smyth Blood MD and brother of John Henry Smyth Blood (1840-1890)). Geographical features along this line bear references to a number of these pioneers: Alice Wells and Alice Springs (after Alice Todd), Todd River (after Charles Todd), Charlotte Waters (after Harley Bacon's mother, Lady Charlotte Bacon, the Ianthe of Byron's poem), Heavitree Gap (Charles Todd's middle name was Heavitree) and Bloods Creek (some 120 km north of Oodnadatta - a possible reference to the brothers William Frederick Smyth Blood and/or John Henry Smyth Blood).

Note:

The Overland Telegraph, as the transcontinental telegraph line became known, required a number of repeater stations where telegraph operators received and then retransmitted messages, so overcoming the steady weakening of the signal over long distances. The line reached Beltana in 1871. On 30 Sept. 1874 John Forrest, in his Explorations in Australia, writes about meeting a Mr. Blood, probably John Henry Smyth Blood (1840-1890), also known as Johnny, who is known to have had a short fling as a professional photographer before settling into a long career in the Post Office.

Forrest writes:

"30th September 1874"

"Got off early as usual, all in high glee at the prospect of meeting civilized habitations again. Travelled along the road and saw cattle, and shortly afterwards reached the Peake, and rather surprised the people. Mr. [Edward Meade] Bagot, the owner of the cattle station, was the first I met; and after telling him who we were, he said he had surmised it was so. He soon told us that Mr. Giles had returned, and also Mr. Ross, who had been despatched by the Honourable Thomas Elder with camels and a good equipment to find an overland route to Perth, but was unable to get over to Western Australia. We were soon introduced to Mr. Blood, the officer in charge of the telegraph station [at Beltana], and, after unloading, were soon engaged at dinner, the roast beef and plum pudding being a striking contrast to our fare lately! Both Mr. and Mrs. Blood [née Mary Enoch], as well as Mr. Bagot, did all they could to make us comfortable during our four days' rest."

John Blood's second son, John "Jack" Smyth Blood (1881-1950), was born at the Beltana Telegraph Station on 27 Jan. 1881.
---
The Bloods as Irish Landed Gentry
Clare land owned by members of the Blood family as recorded in List of Property owners County Clare c.1870 and Land Owners in Clare, 1876:
Name (dates of birth and death)
known address(es)
area of land in acres
Bagot Blood (1845-1897)
Wellington Road, Dublin
and Rockforest, Kilkeedy, County Clare, Ireland
4,460 acres
(i) Rockforest passes to BB from Bindon Blood (1775-1855) who is shown as living at Cranagher, County Clare and Rockforest, County Clare
(ii) Rockforest is also called Magheranraheen in Griffiths Valuation of Ireland 1855
Edmund Maghlin Blood (1815-1891)
Florence, Italy
and Brickhill, Cratloe, County Clare
2,502 acres
(i) Brickhill passes to EMB from Neptune Blood (1792-1822) from Edward Maghlin Blood (c.1753-1842) via wife Elizabeth Maghlin (no dates) from Robert Maghlin (no dates)
John Blood (1849-1912)
Ballykilty, Quin, County Clare
1,655 acres
(i) Ballykilty to JB from Fitzgerald Blood (c.1815-1864) and from Neptune Blood (d.1815) (the 'Copper Captain') before that
(ii) JB's brother Frederick William Blood names his home Ballykilty in Johannesburg, South Africa
Michael Blood, MD (1794-1876/7)
Jersey, Channel Islands
and Applevale, County Clare
201 acres
(i) Applevale passes to MB from William Blood (1797-1831) from Neptune Blood (1751-1797) from William Blood (1720-1791) from Neptune Blood (1672-1744) from Thomas Blood (1640-1726)
Major-General Richard Blood (1803-1877)
20 Circus Road, St John's Wood, London
and Dromoher, County Clare
551 acres
(i) Dromoher passes to RB from Richard Blood (no dates) who is shown as living at Dromoher, County Clare, and Bannville, County Down
William Bindon Blood (1817-1894)
13 Hatch Street, Dublin
and Cranagher, County Clare
2,464 acres
(i) Cranagher passes to WBB from Bindon Blood (1775-1855) from Nicholas Bindon via BB's mother Elizabeth Bindon who was Nicholas' daughter
(ii) Cranagher no longer remains in the Blood family, having been sold in 1905
Documents lodged in the Irish National Archives (p.632) evidence further changes in the ownership of Applevale:
2/1 6 Nov.1877
Appointment by Fanny Copleston and Margaret A. Blood of Vincent R. Biscoe to the land of Applevale and Newton, bar. Inchiquin, Co. Clare.
2/2 7 Nov. 1877
Disentailing assurance by Margaret A. Blood to John Johnstone, Halleaths, Lockbrein, Dumfries of the land of Applevale and Newton, bar. Inchiquin, Co. Clare.
2/3 7 Nov. 1877
Settlement on the marriage of Margaret A. Blood, Cramlington, Northumberland and Vincent R. Biscoe.
also 13 Aug. 1879
Authorisation by Biscoes to the trustees to invest monies out of sale of Applevale.
Notes:
Halleaths, a mansion in Lochmaben parish, Dumfriesshire, on the right bank of the Annan, 1¾ mile E by S of the town. Enlarged by David Bryce in 1866, it is the property of John Johnstone, Esq. (b. 1820), who holds 2122 acres in the shire, valued at £2734 per annum. — Ord. Sur., sh. 10, 1864.. John Johnstone also lived at Castlenau House, Surrey, England
Frances "Fanny" Copleston (1829-1900) (née Blood) was the daughter of Michael Blood (1794-1876/7) and Emily Jane Danse
Margaret Augusta Blood was the daughter of Michael Blood (1794-1876/7) and Margaret Stirling. Margaret married Vincent Robert Briscoe on 8 Nov. 1877
Michael Blood (1794-1876/7), Resident House Surgeon between 1819 and 1820 at Westminster Hospital, London, was the son of Neptune Blood (1751-1797) and brother of William Blood (1797-1831) who was murdered at Applevale
Although the orchards of Applevale are long gone, the stone gateposts and the shell of the house still stand today.
---
William Blood (1805-1894), Frances Perrin (1804-1871) and Helen Aitkin (1842-1887)
We have a full record of the life of William Blood (1805-1894), son of George Blood (1762-1844), from a long obituary published in a Liverpool paper on 10 Sep. 1894.
William, who spent most of his business life as a Dublin-based accountant, was active in the promotion of various social and educational reforms. He formed penny clubs for clothing, coal, libraries, readings rooms and a wives penny fund. A cooperative coffee and cocoa shop was formed too. He supported a Catholic abstinence society although he was neither a Catholic nor an abstainer. In 1864 he was appointed Secretary to the Liverpool Chamber of Commerce (1864-1884) and went to live in Birkenhead. The Irish author Maria Edgeworth (1767-1849) and William Blood both worked strenuously for the relief of the famine-stricken Irish peasants particularly during the Irish Potato Famine (1845-1849) and they were associated also with a series of educational lectures given in London.
William married twice; his first wife was Frances Perrin (1804-1871) and his second wife was Helen Aitkin (1842-1887). William and his first wife were great supporters of Sir Frederic William Burton (1816-1900), later a Director of the National Gallery in London, who was a native of Corofin, and was at that time a dilettante amateur. The Bloods strongly urging him in his career as a painter. In Burton's picture The Blind Girl at the Holy Well, one of William's nieces is the sitter, two other of his nieces being sitters for The Connemara Toilet.
Of Burton's painting The Blind Girl at the Holy Well, Lady Francesca Wilde (1821-1896), Irish poet and supporter of the nationalist movement, mother of Oscar Wilde (1854-1900), wrote:
Scenes of holy faith, of tender love, and human pity are, however, happily more frequent amongst the devotees at the holy wells of Ireland than the fierce mutterings of malediction. At these sacred places may be seen the mother praying for her child, the girl for her lover, the wife for her husband; going the rounds on their bare knees, with the crucifix in their clasped hands and their eyes raised to heaven in silent prayer, with a divine faith that this prayer will be answered; and who can say but that the fervour of the supplication has often brought down the blessing of healing for the sick, or comfort for the sorrowing? The picturesque grouping round the holy well, the background of purple mountains, the antique stone cross at which the pilgrims kneel, the costumes and often the beautiful faces of the praying women, with their long dark hair and purple Irish eyes, form a scene of wonderful poetic and dramatic interest, which has been immortalised by Sir Frederick Burton in his great national picture, The Blind Girl at the Holy Well - a work that at once made the young painter famous, and laid the foundation of the subsequent career of this distinguished and perfect artist.
Samuel Lover (1797-1868), too, painted William Blood, but soon give up his work as a portraitist and took to writing songs and novels.
William Blood had a younger sister Frances Caroline Blood (1809-1830) who married Simeon Pinto Buggini (d.1848). Buggini was born in Birmingham with the less exotic name of Simon Peter Buggins. He was a noted countertenor who adopted an Italianate version of his name following a period of study in Italy. He was the Vicar Choral of St. Patrick's Cathedral, Dublin.
---
John Lloyd Blood (1814-1894) and his family
John Lloyd Blood (1814-1894), the youngest brother of William Blood (1805-1894), lies at the head of the line leading directly to the artist Wendy Lloyd Blood (1915-2015) who married Edwin John Victor Pasmore (1908-1998), the British artist and architect, pioneer in the development of abstract art in Britain in the 1940s and 1950s. Ronald Alley, in his obituary of Pasmore printed in the Independent newspaper wrote:
[Wendy] served as model for a number of pictures of this period, which in their delicacy and sense of dreamy reverie reflect the happiness of their life together.
A John Lloyd Blood great-grandson, Neptune Newcombe Beresford Lloyd Blood (b.1907), brother of Wendy Lloyd Blood, lived and worked for many years in Papua New Guinea, where he collected plants and birds, many of which now bear his name: for example, an orchid Captain Blood's Sepik Blue Dendrobium ostrinoglossum, and two species of birds of paradise, Epimachus meyeri bloodi and Blood's bird of paradise (Paradisaea bloodi), the last of which only a single example has been recorded and is assumed now to be extinct.
At various times John Lloyd Blood held the office of Justice of the Peace (J.P.), Commissioner (Irish Lights), and from 1888-1890 he was the President of the Dublin Chamber of Commerce.
John Lloyd Blood married twice - his first wife Margaret Wolfe and he had three children - his second wife Margaret Findlater and he had seven children among whom their son Alexander Findlater Blood KC (1853-1933) married Rachel Ann Park (d.1895), daughter of the Lt-Col. Archibald Park. Alexander's sister Susannah Snowden Blood (1856-1943) married Rachel Ann Park's brother Capt. Adam Park (d. before 1899). Both were grandchildren of the Scottish-born, explorer of Africa, Mungo Park (1771-1806). Alexander Findlater Blood's daughter Dorothy Margaret Blood (1882-1973) married Commander Henry Brodhurst Pollock who gained his rank in the service of the Royal Navy Volunteer Reserve. He was for a time the Governor of the Bank of Ireland.
John Lloyd Blood's son John Redmond Blood (1858-1921) had a daughter Vera Margaret St. John Blood (1891-1972) who was the mother of Brian St. John Inglis, better known as the Irish author and journalist Brian Inglis (1916-1993), editor of The Spectator (1959-62).
John Lloyd Blood's son Adam Lloyd Lloyd-Blood (1860-1942) had a son Captain Lancelot Ivan Neptune Lloyd-Blood KC (1896-1951) who, having been decorated with the Military Cross in 1918, enjoyed a successful career in the law - Registrar, Supreme Court of Kenya (1920-1924), Assistant Attorney-General, Nyasaland (1924-1932), Solicitor-General, Palestine (1932-1936), Attorney-General, Cyprus (1936-1938) and Puisne Judge, Tanganyika (1940-1950).
---
Gertrude Elizabeth Blood (1857-1911), Lady Colin Campbell
The Very Rev. Neptune Blood (c.1595-1692), through his oldest son Edmund (b.1639) and Edmund's son Edmund (c.1700-aft.1750), stands at the head of the branch of that part of the Blood family that leads to Edmund Maghlin Blood (1815-1891) and to Edmund's daughter, Gertrude Elizabeth Blood (1857-1911), Lady Colin Campbell, Irish-born, fluent in several languages including Italian and French, published author, editor, singer, painter, fencer, swimmer, angler, cyclist and equestrienne.
Gertrude spent much of her childhood in Italy where, particularly in Florence, the family had taken up residence for the health of Gertrude's mother, Mary Amy née Fergusson (c.1815-1899), who came originally from Leixlip, County Kildare.
Carol M. Osborne, writing in the catalogue of the 1996 Frank Duveneck & Elizabeth Boott Duveneck exhibition held at Owen Gallery, New York, tells us that:
[i]n Florence, Gertrude Blood joined Lizzie (Elizabeth Otis Lyman Boott (1846-1888)) and several others to make up a special club, the Charcoal Club, for evening get-togethers with (Frank) Duveneck (1848-1919), John White Alexander (1856-1915), whose portrait Duveneck painted that year, Louis Ritter (1852-1896) and others from the Munich days. They sketched and sang and had a good time. With Boott at the piano, Ritter played the violin. Duveneck was everybody's favorite, as much at ease with women as with men. The escapades and broad humor of his bierstude days, made all the more comical by the mixture of German and English he habitually spoke, were legendary with the group. As eager as Boott to further Duveneck's career, Gertrude Blood promoted his etchings, commissioned him to paint her portrait, and invited him to visit her and her family in Britain.
When in London, the Blood family resided at 46 Thurloe Square.
In 1881, Gertrude married Lord Colin Campbell (1853-1895), fifth son of George Campbell, 8th Duke of Argyll, and his wife Lady Elizabeth Georgiana, daughter of George Sutherland-Leveson-Gower, 2nd Duke of Sutherland. After their marriage, Lord and Lady Colin Campbell resided at 79 Cadogan Place, London.
Ten years earlier, Colin Campbell's older brother George Edward Henry Douglas Sutherland Campbell (1845-1914), known at the time by his courtesy title Marquess of Lorne but later 9th Duke of Argyll, had married Princess Louise (1848-1939), sixth child and fourth daughter of Queen Victoria (1819-1901). This was the first time a British Princess had married a commoner since 1515.
In 1886, the failure of the Campbell-Blood marriage resulted in the longest and most sensational divorce trial in British history in which he alleged her adultery with four co-respondents, George Charles Spencer Churchill, 8th Duke of Marlborough (1844-1892), Captain Sir Eyre Massey Shaw (1830-1908), Lieutenant-General Sir William Francis Butler GCB PC ADC (1838-1910) and Thomas Bird, surgeon (1844-1932), and which, on all counts, the jury found for her.
One of Gertrude's cousins was the wife of Sir Philip John William Miles, 2nd Bt. (1825-1888), Frances Elizabeth Roche (d.1908). Sir Philip, who was M.P. for East Somerset between 1878 and 1885, and his wife lived at Leigh Court, Abbots Leigh, Somerset, England where, during her marriage to Lord Colin, Gertrude was a frequent house guest.
Lady Colin Campbell exhibited a sketch at the SBA (Society of British Artists) exhibition of 1886-87. She also became art critic of The World, and editor of the Ladies Field.
Stanley Weintraub, in his article in SHAW The Annual of Bernard Shaw Studies Vol. 25, 2005 pp. 241-256, writes:
"When I got home in the afternoon," Shaw noted in his diary on 17 October 1889, "I did a thing that has been in my mind for some time - [I] wrote to Edmund Yates asking him to give the art-criticship of 'The World' to Lady Colin Campbell, as it is no longer worth my while to do so much work for so little satisfaction, not to mention money." As Shaw was not only the art reviewer "G.B.S." in 'The World' but also, as "Corno di Bassetto" in 'The Star', the most readable music critic in London, and busy in myriad other ways, he was eager to relinquish what had become a bore. Decades later he would write to Frank Harris, "From Lady Colin Campbell onward, I have been familiar with celebrated beauties and with what is by no means the same thing, really beautiful women." Yet when he gave his art columns over to Lady Colin, he had yet to meet her. A vivid presence, the statuesque, dark-eyed Irishwoman ... already had a column in 'The World'. In the mid-1880s she was one of the most glamorous, and most disreputable, women in England.
George Bernard Shaw interviewed her in 1893, the same year her translation from the French of Baronne Staffe's 'The Lady's Dressing Room' was published:
Imagine a lady with a lightning wit, a merciless sense of humour, a skill in journalism surpassing that of any interviewer, a humiliatingly obvious power of reckoning you up at a glance, and probably not thinking much of you, a superb bearing that brings out all the abjectness in your nature, and a beauty the mere fame of which makes you fall into an attitude of amateurishly gallant homage that fulfils the measure of your sneaking confusion. The custom is for the interviewer to describe the subject of an interview as his "victim". It is not possible to express how completely the tables were turned on this occasion.
She was a close friend of the American-born artist and dandy James Abbott McNeill Whistler (1834-1903) - who exhibited Harmony in White and Ivory: Portrait of Lady Colin Campbell (YMSM 354), which was unfinished then and remained so, at the Winter Exhibition, Society of British Artists, London, 1886-1887, (cat. no. 259). Much of it was painted while Lady Campbell's divorce case was in progress. She knew Sir Edward Burne-Jones (1833-1898) and his family, the artist Louise Jopling (1843-1933) and the children's book illustrator and writer Kate Greenaway (1846-1901). In the world of letters her work brought her into contact with famous editors and writers of the day including Henry James (1843-1916) who used to visit her. But she had her enemies. She exchanged insults with Oscar Wilde (1854-1900) - she called him "the great white caterpillar" - and was disliked by the notorious editor and newspaper proprietor Frank Harris (1856-1931).
In 'My Life and Loves', Frank Harris describes a meeting with Lady Colin Campbell:
Shortly after I was made editor of the Fortnightly Review - in 1887, it was, I think - Mrs Jeune [Susan Stewart-Mackenzie Stanley Jeune, Lady St Helier DBE, wife of Francis Henry Jeune, Baron St. Helier (1843-1905), a distinguished judge] told me I ought to meet Lady Colin and publish some of her articles. I said I should be very glad to renew acquaintance with so pretty a woman. One day Mrs. Jeune brought about a meeting and told me to go to the back drawing-room where Lady Colin was waiting for me. I went upstairs and opened the door and there was Lady Colin toasting her legs in front of the fire. As soon as I spoke she dropped her skirt, excusing herself on the ground that she had got her feet wet and cold, but the exhibition seemed intentional, the appeal gross. At any rate, it put me off, and I soon found her articles were just as obvious as her tall, lithe figure and great dark eyes and hair.
---
Bloods: Engineers, Doctors and Soldiers
The family's association with engineering and with the army would continue throughout the eighteenth, nineteenth and twentieth centuries. A direct descendant of Thomas Blood (1640-1726), William Bindon Blood (1817-1894) worked with Brunel and later was appointed Professor of Civil Engineering at Queen's College, Galway, Ireland. He retained his interest in railways and was noted for his contributions to bridge engineering. His analysis paved the way for the building of the Boyne Viaduct, which, when constructed in 1857, had the longest span in the world. William Bindon Blood was an uncle of George Johnstone Stoney FRS (1826-1911), Professor of Natural Philosophy in Galway from 1852 to 1857, most famous for suggesting in 1874 that electricity came in tiny quantities that he called 'electrons', a conclusion that came from studying how electricity causes chemical reactions in liquids, and of Bindon Blood Stoney FRS (1828-1909) who was the resident engineer under James Barton on the Boyne Viaduct, and later responsible for the design of O'Connell Bridge in Dublin and also for much of Dublin port.
The Stoney family had a member almost as notorious as Colonel Thomas Blood (ref: Wedlock by Wendy Moore, pub. 2009). George Stoney (1713-1787) had, among many other children, two sons, Andrew Robinson-Stoney (1747-1810) and James Johnston Stoney (1759-1824). The latter is the father of George Stoney (d.1792) (who married Anne Blood, daughter of Bindon Blood (1775-1855) and Ann Burton) and grandfather of George Johnstone Stoney FRS (1826-1911). Andrew Robinson-Stoney had been a soldier and, according to his friends, was 'villain to the backbone'. He used trickery to become the second husband of Mary Bowes, who at the time of her first marriage had been counted the richest heiress in 18th-century Britain, if not in Europe. Andrew too had been married before to one of Newcastle's wealthiest women but it is likely that his treatment of her, locked 'in a cupboard in just her underwear .. allowing her only an egg a day for sustenance', was a contributory factor in her premature demise. Andrew used Mary's fortune to cheat his way to one of the Newcastle seats in the House of Parliament although by all accounts his attendance was infrequent. The maltreatment of his wife led her to file for divorce, which after 12 years of marriage she achieved on the grounds of cruelty and adultery. As Deborah Friedell notes, in her article in London Review of Books (26 Feb. 2009), 'Mary retained her fortune only thanks to a prenuptial deed that she had signed the night before her wedding.' The saying 'I am Stoney Broke' is thought to have come from the spendthrift activities of Stoney Bowes and his resultant imprisonment in a debtor's prison. The story of Stoney Bowes and the Countess of Strathmore was fictionalised by William Makepeace Thackeray in The Luck of Barry Lyndon (pub. 1856), generally considered the first "novel without a hero" or novel with an antihero in the English language.
One of Mary's sons, from her first marriage to the 9th Earl of Strathmore and Kinghorne (1737-1776), John Lyon-Bowes, 10th Earl (1769-1820), was a great-great-grandfather of Elizabeth Bowes-Lyon (1900-2002), until 1952 the Queen Consort of King George VI. After her husband's death, she was known as Queen Elizabeth The Queen Mother.
Robert Perceval Graves, biographer of the Irish physicist, astronomer and mathematician, Sir William Rowan Hamilton (1805-1865), researched Hamilton's forebears and particularly sought to understand when this branch of the Hamilton family had made the journey from Scotland to Ireland. Graves discovered that one of Hamilton great-grandmothers was a Miss Blood (possibly Margaret Blood) who lived to over 100 and was buried in Dublin on 29 Apr. 1811. Margaret, although clearly of Irish extraction, does not show in the family tree as we presently understand it. Hamilton made important contributions to classical mechanics, optics, and algebra. His studies of mechanical and optical systems led him to discover new mathematical concepts and techniques. His greatest contribution is perhaps the reformulation of Newtonian mechanics, now called Hamiltonian mechanics. This work has proven central to the modern study of classical field theories such as electromagnetism, and to the development of quantum mechanics. In mathematics, he is perhaps best known as the inventor of quaternions.
Thomas Johnson Westropp (1860-1922), the noted Irish antiquarian, trained as a civil engineer and served his apprenticeship under Bindon Blood Stoney. Westropp's family were of English origin and settled in County Limerick in the mid-sixteenth century. The family married into the O'Callaghans of Clare and were large landowners in both Clare and Tipperary in the 19th century. Westropp's contribution to Irish and the history of County Clare was significant and he was acknowledge as the leading antiquary of Limerick and Clare early in the twentieth century. His contribution to the study of folk-lore was also significant and his methods and the scope of his work later provided the foundation for the work of the Irish Folklore Commission in Ireland during the 1930s and 1940s.
George Johnstone Stoney's sister Anne Frances Stoney, who married William Fitzgerald (1814-1883), the Church of Ireland bishop of Killaloe and noted author, was the mother of George Francis Fitzgerald FRS (1851-1901) who developed the electromagnetic theory of radiation and after whom the 'Lorentz-Fitzgerald contraction' (the shortening of an object along its direction of motion as its speed approaches that of the speed of light, as measured by an observer at rest with respect to the body) is named, while Stoney's son George Gerald Stoney FRS (1863-1942) worked as manager in the turbine works of Sir Charles Parsons OM FRS (1854-1931) where among other important research he was instrumental in analysing and overcoming energy losses in the armature cores of generators powered by steam turbines, and brought about improvements in the properties of parabolic search-light reflectors.
One of William Bindon Blood's sons, Major-General Sir Bindon Blood GCB (1842-1940), served in Egypt, Afghanistan, India and Africa and was appointed Chief Royal Engineer by King George V in 1936 when he was 94 years old. David Stafford, in his book Churchill and Secret Service writes that "in the summer of 1897, as Britain celebrated Queen Victoria's Diamond Jubilee, Afghan rebels rose in revolt on the North-West Frontier of India to threaten British control of the Malakand Pass, the gateway to Chitral. Colonel Sir Bindon Blood was placed at the head of a punitive expeditionary force and Churchill again rushed to the scene of action. Armed with commissions from the Daily Telegraph and the Allahabad Pioneer he was soon in the thick of things."
A second son, Bagot William Blood (1844-1910), gained the rank of Lieutenant-Colonel in the service of the 2nd Battalion Bombay, Baroda and Central India Volunteer Rifles and was the Chief Engineer of the Rajputana-Malwa Railway, while a third son, William Persse Blood (1857-1933), fought in the Egyptian Campaign in 1882, fought in the Black Mountain Expedition in 1888, gained the rank of Major in the service of the Royal Irish Fusiliers, fought in the Mohmand Campaign in 1897, fought in the Tirah Campaign in 1897, gained the rank of Colonel, Deputy Assistant Adjutant-General in the service of the War Office, before finally gaining the rank of Deputy Assistant Adjutant-General at Salisbury, Wiltshire, England, in the service of the 2nd Army Corps.
Major-General Sir Bindon Blood's granddaughter Ursula Mary Brocklebank (daughter of Bindon Blood's daughter Charlotte Carissma Blood) married John Arthur Strutt, 5th Baron Rayleigh of Terling Place (1908-1988), the grandson of John William Strutt, 3rd Baron Rayleigh of Terling Place (1842-1919), the Nobel prize-winning physicist and his wife Evelyn Georgiana Mary Balfour (d.1934). Evelyn's brother Arthur James Balfour, 1st Earl of Balfour (1848-1930) was British prime minister from 1902 to 1905 and a second brother Francis Maitland Balfour (1851-1882) was a noted Cambridge embryologist. Her younger sister, Eleanor Mildred (1845-1936) married the philosopher Henry Sidgwick (1838-1900) and was an activist for the higher education of women, Principal of Newnham College, Cambridge and together with her husband was a leading figure in the Society for Psychical Research.
Joseph Fitzgerald Blood MBE (1853-1924), grandson of 'The Copper Captain' Captain Neptune Blood (d.1815), so-called because of the colour of his hair, fought in the Afghan War between 1878 and 1879, and gained the rank of Surgeon-Major in the service of the 8th Bengal Cavalry. After he retired from the Indian Army he was, for a time, Senior Surgeon at Birkenhead Borough Hospital, Birkenhead, Cheshire. His son, Brian Blood (1889-1969) spent most of his working life in Chile, was President of the British Chamber of Commerce in Chile between 1936 and 1941 and Secretary of the Anglo-Chilean Society in 1947. Two of Joseph Fitzgerald's younger brothers, Neptune Fitzgerald Blood (1856-1902) and Charles Holcroft Blood (1858-1924) became doctors and spent time in South Africa, where their youngest brother, Frederick William Blood (1860-1910), married Alice Bertha Höhne, daughter of Frederick Randolph Höhne who held the office of Secretary of State of Orange Free State, South Africa.
Joseph Fitzgerald Blood's older brother John Blood (1849-1912) was the father of Brigadier William Holcroft Blood (b.1887) who spent most of his life in the Indian Army including a period as Commandant of the Queen Victoria's Own Corps of Guides Calvary (1932-1936) after which he retired. He was the Secretary of the National Horse Breeding and Show Society of India between 1936 and 1942. Recommissioned in 1940, he was appointed the Chief Administrative Officer, General Headquarters, India between 1942 and 1944 and then the Deputy Secretary of Defence of the Government of India between 1944 and 1945. His daughter, Maureen Joyce Blood (b.1921), was born in the same year as Brian Edmund Blood's father, Thomas Holcroft Blood. Both Thomas Holcroft Blood and Maureen Joyce Blood were born in India and Maureen, by now Maureen Reynolds, spent many years working at Charterhouse School, Godalming, Surrey. Maureen died in October 2009.
Lieutenant-Colonel Bindon Fitzgerald Blood (1915-1972) was commissioned in 1933 and fought in the Second World War. He was decorated with the award of a Military Cross (M.C.) in 1945. He was Commander of the 2nd Battalion, Manchester Regiment between 1945 and 1946 retiring in 1952 to his home in Ballykilty, County Clare. His grandfather, John Blood (1849-1912) also lived at Ballykilty, County Clare and is shown in the information above relating to property in Ireland owned by members of the Blood family.
Many members of the Blood family were Justices of the Peace, County Clare, Ireland.
---
George Edmund Blood (1845-1924) and Kate Eleanor Nolan (1847-1897)
George Edmund, the only son of William Blood (1805-1894) and William's first wife Frances Perrin (1804-1871), was born in or near Wicklow Town but his education was abruptly terminated when he reached age of 14. Two years later he sought and found employment in a mathematical instrument makers firm in Liverpool. Discovering that there was little future in this business, George joined the firm of Wait and James, Corn Merchants, of 32 Welsh Back, Bristol.
Within the space of three years George had married Kate Eleanor Nolan (1847-1897), a marriage John Blood suggests would have been considered premature bearing in mind George's youth (not yet 23) and his not being yet sufficiently firmly established in business. Kate's grandmother Kate Eleanor Perrin (1796-1865) was the sister of George's mother Frances Perrin (1804-1871), and Kate Eleanor and Frances' brother John Perrin (b.1800) married Elizabeth Joanna Blood (1802-1896) who was the sister of William Blood (1805-1894) of whom Frances Perrin (1804-1871) was the first wife.
John Perrin (b.1800) succeeded his father, James Perrin (d.1826), in partnership with his brother-in-law Dr. William Nolan (1790-1874) as general merchants and traders. The firm would come to an end in the late 1850s due primarily to the opening of copper mines in Spain and Portugal which put an end to the export of copper from Wicklow. John Perrin's wife, Elizabeth Joanna Blood (1802-1896), was the daughter of Lieutenant George Blood (1762-1844) - George, as we have seen earlier, was secretary and accountant of the Irish Mines Company at Croneblane, Co. Wicklow.
In 1877 George Edmund set up Geo. E. Blood and Co., Produce Brokers, at 5 Queen Street, Bristol which, a year or so later with the introduction of a former colleague from Wait and James, changed its name to Blood, Stephens & Co. Further changes involving the departure of Stephens and the involvement of Joseph and Francis Holman led to the highly successful Blood, Holman and Co., 44 Queen Charlotte Street, Bristol which later moved to 9 & 10 King Street, Bristol.
George was treasurer of the Bristol Channel and West of England Corn Trades Association from its inception in 1889 until its incorporation in 1922, and was elected President of the Association for the year 1895.
---
Maurice Blood MA, FCS, FRMS (1870-1940) and Lieutenant-Colonel John Neptune Blood (1897-1960)
Brian Edmund Blood's paternal grandfather, John Neptune Blood (1897-1960), retired from the army in 1944, with the rank of Lieutenant-Colonel, late of the Indian Army (Ordnance Corps). His father Maurice Blood MA, FCS, FRMS (1870-1940), who was a stockbroker, won an individual bronze medal for '1000 yds free rifle, prone' at the 1908 London Olympic Games. Maurice was born in Westbury-on-Trym, educated at the Bristol Grammar School and Merton College, Oxford (1889-1891). He married Roberta Harriet Jones on 4th April 1896 in Bath, and died 31st March 1940, at 21 Tanza Road, Hampstead, Middlesex. (see also).
We are grateful to Rosemary Meldrum for allowing us to reproduce below her article about Maurice Blood:
The Irishman Maurice Blood was originally a schoolmaster, but later became a member of the Stock Exchange. One of his hobbies was optics and he had a great deal to do with the design of the Match Rifle sight, his greatest discovery being that many aiming faults are due to the change of focus of the eye and that the eye must focus on the foresight, not the target and glasses had to be made with this in mind.
Blood retired in 1934 aged 66 and still at the top of his form. His shooting was diverse but did not begin auspiciously. In 1897, soon after taking up shooting, whilst cleaning his revolver, a bullet went right through him, just above the heart. Taken to a near-by farmhouse to die (as prophesied by the specialist who came to operate), he recovered. Six weeks later, though still weak, he went on to win the South London Championship and Gold Jewel by ten points. Two weeks later at Bisley he was in all eighteen pistol and revolver prize lists, winning one of them. But in 1905 he was reprimanded by the North London Committee for firing a blank cartridge in the armoury! By 1904 he had turned to the rifle, particularly the Match rifle.
He first shot for the Irish VIII in 1904 and went on to make 27 consecutive appearances. In fifteen of these he was top Irishman and in four, top man of the match. In 1906 he made the first possible at 1000yds in the match. He was Adjutant for 1919 and for the 10 years to 1930 and then Captain for three. He was a phenomenal shot, winning 80 Match Rifle first prizes at Bisley, including the Albert eight times and the Hopton three. In the 1908 Olympics, Blood won the Bronze medal at 1000yds making 92 ex 100. He came fourth in both the Single and Double shot Running Deer. Finally, he probably still holds the record of 36 consecutive bulls-eyes at 1100 yards.
---
Full oft in the evening's gloaming I think of the grand old race,
And I doubt if the coming future will ever their like replace,
Though some of them still remaining, yet many for aye are gone,
The Stamers of old Carnelly, and the Scotts of Cahercon.
There by the Shannon river stands the grand old wood,
Planted by ancient sires, where oft old Bindon stood.
They call them still 'West Britons', such Colpoys, Lloyd and Gore,
The Studderts of old Bunratty, and the Hickmans of Kilmore,
The Ross's of Fortfergus, who fought in the foremost van
Of many a British battle, and the Westropps of Fort Ann,
Of Burtons and of Butlers the thronging memories rise;
The Purdons of Tinneranna, and Henns of Paradise,
Of many a gallant soldier whose fame shall long endure,
And with them our latest heroes, a Blood and a Vandeleur.
Such were the Clare 'West Britons', who in days of our land's mishap,
For a fickle and faithless people stood in the dangerous gap.
These all loved the dear old country, its river and ocean tide
And the poor still speak of their bounty, and mention their names with pride.

Richard Ross-Lewis of Ross Hill, 'The Co. Clare "West Britons"' (1907)
References: Sources used in the writing of this article
---
A Note about Brian's Mother's Family
Brian's mother Margaret Elizabeth Blood (née Ross) (1921-1996) was a granddaughter of the Messianic Jewish poet Professor Max Isaac Reich (1867-1945). Max Isaac Reich was born on 17 March in Berlin, Germany, the son of Adolphus and Emma (Wolff) Reich. The original family name, Tugendreich, was Jewish in origin - when Max was known as Isaac ben Abraham. Reich received his early education in Berlin and London. Reich came to the United States in 1885 to work as a missionary with the Indians of Kansas and Arkansas after serving as an apprentice in the printing trade in London from 1880.
Reich's accomplishments included working as a minister in the Society of Friends, as an expositor and a leader among Christian Jews in the United States and in Germany, as the founder of the Hebrew Christian Alliance of America in 1915 (in 1975 the organisation became the Messianic Jewish Alliance of America (MJAA)) and then serving as President from 1921 to 1927 and 1935 to 1938 and honorary President for five years, as the founder of the International Hebrew Christian Alliance in 1927, as an extension lecturer of Jewish Missions at Moody Bible Institute in Chicago, Illinois where Reich eventually became a member of the faculty and a department head, and as a holder of an honorary Doctorate of Divinity which he received from Wheaton College in 1936. Some members of the family changed their name to Rich: e.g. John Frederick Rich was born in London, England. He immigrated to the United States in 1915, and was naturalized as a citizen in 1928. He married Virginia Elizabeth Percy in the same year, and had two children: Edward Percy Rich (16 May 1931 - 28 August 2019) and Elizabeth Lorenzen Rich (b. 1934). The family legally changed their last name from Reich to Rich in 1939, apparently because of US anti-German sentiment.
Max married Esther Maria Christina Lorenzen on 5 Sep. 1888. Esther had been born 5 Sep. 1862 in Øster-Gejl, which at this time was part of Denmark, but which, following the Second Schleswig War of 1864, would become part of Prussia. Max and Esther had nine children: Florence B. (married German-born Hanns Gramm who came to the US in 1926 and died in 1965. Gramm was a founder and Board member of the National Carl Schurz Association, and received an honorary doctorate in Humanities from Franklin and Marshall College), Anne Rebecca (married Llewelyn Parry Griffiths, a modern language teacher at a Grammar School in Uttoxeter, which they moved to in 1922), William, Edward Charles (father of Anthea Esther Christine Theresa - see more below), Esther Mary Christine (1897-1969) (mother of Margaret Elizabeth by first husband, Charles Malcolm Ross; second husband Donald Tucker, Trinidad, West Indies, grandmother of Brian E Blood), Alice (wife of Ralph Boyer, mother of M. Christine Boyer, William R. McKenan Jr. Professor of Architecture and Urbanism, at the School of Architecture, Princeton University, and James L. Boyer, MD, Ensign Professor of Medicine, Director, Liver Center Section of Digestive Diseases, Department of Internal Medicine, Yale Medical School), John Frederick (1902-1973) (well known in the US for his work with the American Friends Service Committee. In 1947 the American Friends Service Committee and the Friends Service Council were jointly awarded the Nobel Prize for Peace for their work in Germany), Lawrence Max (born 1928), and Joseph.
Edward Charles Rich (1895-1959) rose to become Chancellor of the Anglican Cathedral of Peterborough but, after thirty years service to the Church of England, he converted to Roman Catholicism, writing about his experiences in Seeking the City. A Spiritual Autobiography, pub. Burns & Oates, London (1959). Edward married Alison Mary Richardson. Their daughter Anthea Esther Christine Theresa, a gifted artist, married Thomas Donald Mackay Shaw, 3rd Baron Craigmyle (1923-1998) in 1955. Donald following Anthea into the Roman Catholic Church in 1956. Anthea died in 2016. As an interesting sidenote, Thomas Donald Mackay Shaw's sister Thalia Mary (1918-2000) married the Handel expert and music critic Winton Basil Dean (1916-2013).
Margaret Elizabeth, her mother Esther Mary Christine and Esther's second husband, Donald Tucker, were in England visiting family when war broke out. They attempted to return to Barbados soon afterwards but their ship, the SS Simon Bolivar, hit a mine in the North Sea. Some 140 passengers and crew died [also variously reported as 80 and 130] including many German-Jewish refugee children. Time magazine ran an especially harrowing account.
Esther and Donald Tucker found passage back to the West Indies on another ship, but Margaret remained in England and shortly took up a place to read for a science degree at University College, London University.
---
Brian Blood DPhil (Oxon), BSc (Hons.)
Brian Edmund Blood was born on 5 Dec. 1947 in London, to Thomas Holcroft Blood and Margaret Elizabeth Blood (née Ross).
At that time, his parents lived in Bexleyheath but following the birth of his sister and two brothers, the family moved to Bramhope Lane, Charlton. Charlton has a fascinating history and quite a few remarkable buildings. In the eighteenth century it was famous for an annual Horn Fair about which, in A tour thro' the Whole Island of Great Britain 1724-1727, Daniel Defoe wrote:
Charleton, a village famous, or rather infamous for the yearly collected rabble of mad-people, at Horn-Fair; the rudeness of which I cannot but think, is such as ought to be suppressed, and indeed in a civiliz'd well govern'd nation, it may well be said to be unsufferable. The mob indeed at that time take all kinds of liberties, and the women are especially impudent for that day; as if it was a day that justify'd the giving themselves a loose to all manner of indecency and immodesty, without any reproach, or without suffering the censure which such behaviour would deserve at another time.
Sometime in the early 1960s, the family moved to Blackheath, London, also possessed of a rich history.
As the winner of a Junior Exhibition to Trinity College of Music, London, Brian studied piano and flute while continuing to perform regularly in a semi-professional recorder consort with his sister (Esther Mary Christine Blood (b.1949), now Carr, known as Christine, formerly Musical Director of The Society of Recorder Players Wessex Branch, living now in Saltaire, West Yorkshire) and two brothers, Paul Anthony (b.1951), a consultant oncologist working in Victoria, Canada (100 km from Vancouver), and Peter Malcolm (b.1953), a barrister and managing director of Arno Consulting. Brian has two younger twin brothers, Richard Bindon (b.1959) and Robert Holcroft (b.1959). Robert is the managing director of SIGWATCH.
The consort, coached by Robert Salkeld and Stanley Taylor but mainly self-taught, worked together until Spring 1971.
In 1970, Brian completed a BSc honours degree in physics at Queen Mary, University of London (QMC), before working in the theoretical physics division at European Centre for Particle Physics (CERN), (Organisation Européenne pour la Recherche Nucléaire) near Geneva, Switzerland. Awarded a Nuffield Foundation Bursary, he returned to QMC to study Zoology & Comparative Physiology and to undertake biophysical research with Professor Trevor Shaw FRS (1928-1972). During this period, Brian was elected the first student College Governor, a position he held for a year (meetings taking place at Drapers' Hall), and completed seven terms as Hon. Secretary of the QMC Students Union.
Following Professor Shaw's death in September 1972, Brian moved to Balliol College, Oxford University to pursue an MSc in Neurophysiology, and in 1977 completed a DPhil, on the action of cardiac glycosides on the electrical and mechanical properties of heart tissue. He held a British Heart Foundation Junior Research Fellowship while working as a member of the Cardiac Electrophysiology Group led by Denis Noble CBE FRS FRCP (1936-) at the University Laboratory of Physiology which now forms part of The Department of Physiology, Anatomy and Genetics, Oxford.
From 1984-2004, Professor Noble was the Burdon Sanderson Professor of Cardiovascular Physiology, Oxford University, a Chair financed by the British Heart Foundation. He is now Director of Computational Physiology at Oxford University and researches on using computer models of biological organs and systems to interpret function through from the molecular to the whole body levels. With its international collaborators, this team has used supercomputers to create the first virtual organ, the virtual heart. Professor Noble is the President of the International Union of Physiological Sciences (IUPS). He served as Secretary General of IUPS from 1994 to 2001 and more recently chaired the Union's Long Range Planning Committee. He played a major part in the launch of the Human Physiome Project, a sequel to the Human Genome Project that aims to interpret genetic and protein information at functional levels all the way from cells to whole organs. For more information visit Physiome Sciences Inc. (which became Predix Pharma in 2003, and is now EPIX Pharma).
From his teens, Brian Blood has worked as a professional recorder player on film, TV, radio, recordings and concerts with the Dolmetsch Consort. He has taught at the Dolmetsch Summer Schools both before and after marrying Marguerite Dolmetsch on 3 Apr. 1971. He and Marguerite first met when they were both invited to perform on Mary Hopkins' first album produced by Paul McCartney at the famous EMI Abbey Road Studios. It was during that recording session, Linda McCartney took the photographs of Paul Blood that appear in Linda McCartney's Sixties: Portrait of an Era. Several times later the families worked again with Paul McCartney and Wings at Abbey Road.
In March 1978, Dr. Blood left academic life to help the Dolmetsch family continue musical instrument production after they had been forced out of their family company, Arnold Dolmetsch Ltd., by then controlled by non-family shareholder-directors. The new family firm, J. & M. Dolmetsch, quickly gained a formidable reputation as makers of high quality hand-made recorders, in no small part thanks to the active support and encouragement of many in the early music field including the doyen of American recorder and baroque flute makers, Friedrich von Huene, Boston, Mass. U.S., as well as the many craftsmen who left Arnold Dolmetsch Ltd. to join the new firm.
In October 1981, Arnold Dolmetsch Ltd. was put into receivership by its bankers and by March 1982 the Dolmetsch family had acquired all the Dolmetsch trademarks, materials, drawings, tools (including plastic recorder tooling) thereby bringing the 'Dolmetsch' split to an end. In 1989, J & M Dolmetsch, the partnership, was absorbed into Dolmetsch Musical Instruments, the company set up, by the Dolmetsch family, to acquire the assets of Arnold Dolmetsch Ltd.
Brian is responsible for this web site, as webmaster and as the author of our online recorder method, the music theory & history online and the Physics of Musical Instruments resources, for developing and optimising recorder design, for the designs of the Gold Series recorders for one-handed players and the Millennium square large bass recorders and for editing and publishing the Dolmetsch Library Recorder Music Series. He is also the author of a number of our e-monographs.
Dr. Blood is a governor of the Dolmetsch Foundation Inc., former chairman of the Southern Early Music Forum and a member of the panel of visiting conductors of The Society of Recorder Players.
Brian and Marguerite have three children, a daughter, Dr. Arabella Blood, and twin sons, Jonathan and Benjamin, and two grandsons Alexander Frederick Curtis (son of Arabella and Gareth) and Arun Neptune Blood (son of Jasmine and Jonathan). On October 15th 2022, Benjamin married Gaye Çapkan in Çeşme, Turkey.
In May 2014, Brian and his wife Marguerite were invited guests at an event organised by Ennis Town Council to mark its final meeting. Eleven generations earlier in 1613, Brian's ancestor, Edmund Blood, was the first representative of Ennis in the Irish Parliament under Ennis' Royal Charter of 1613. The Town Council was the successor to the corporation established in 1613 under the same Charter.
Ref: Ennis Town Council marks final meeting by bringing history to book
Father of Brian Blood
Mother of Brian Blood
Thomas Holcroft Blood :: Kasauli, India
(1921-1998)
Margaret Elizabeth née Ross :: New York, USA
(1921-1996)
Grandfather
Grandmother
Grandfather
Grandmother
Lt.-Col. John Neptune Blood
(1897-1960)
Norah Emily née Pearson
(1899-1985)
Charles Malcolm Ross
(1877-c.1960)
Esther Mary Christine née Reich
(1897-1969)
Great-Grandfather
Great-Grandmother
Great-Grandfather
Great-Grandmother
Great-Grandfather
Great-Grandmother
Great-Grandfather
Great-Grandmother
Maurice Bindon Blood
(1870-1940)
Roberta Harriet née Jones
(1869-1943)
Ezra Pearson
(1863-1920)
Alice Lousia née Bowden
Robert Matthews Ross
(c.1830-1900)
Adelaide née Hill
Prof. Max Isaac Reich
(1867-1945)
Esther Mary née Lorenzen
(1864-1952)